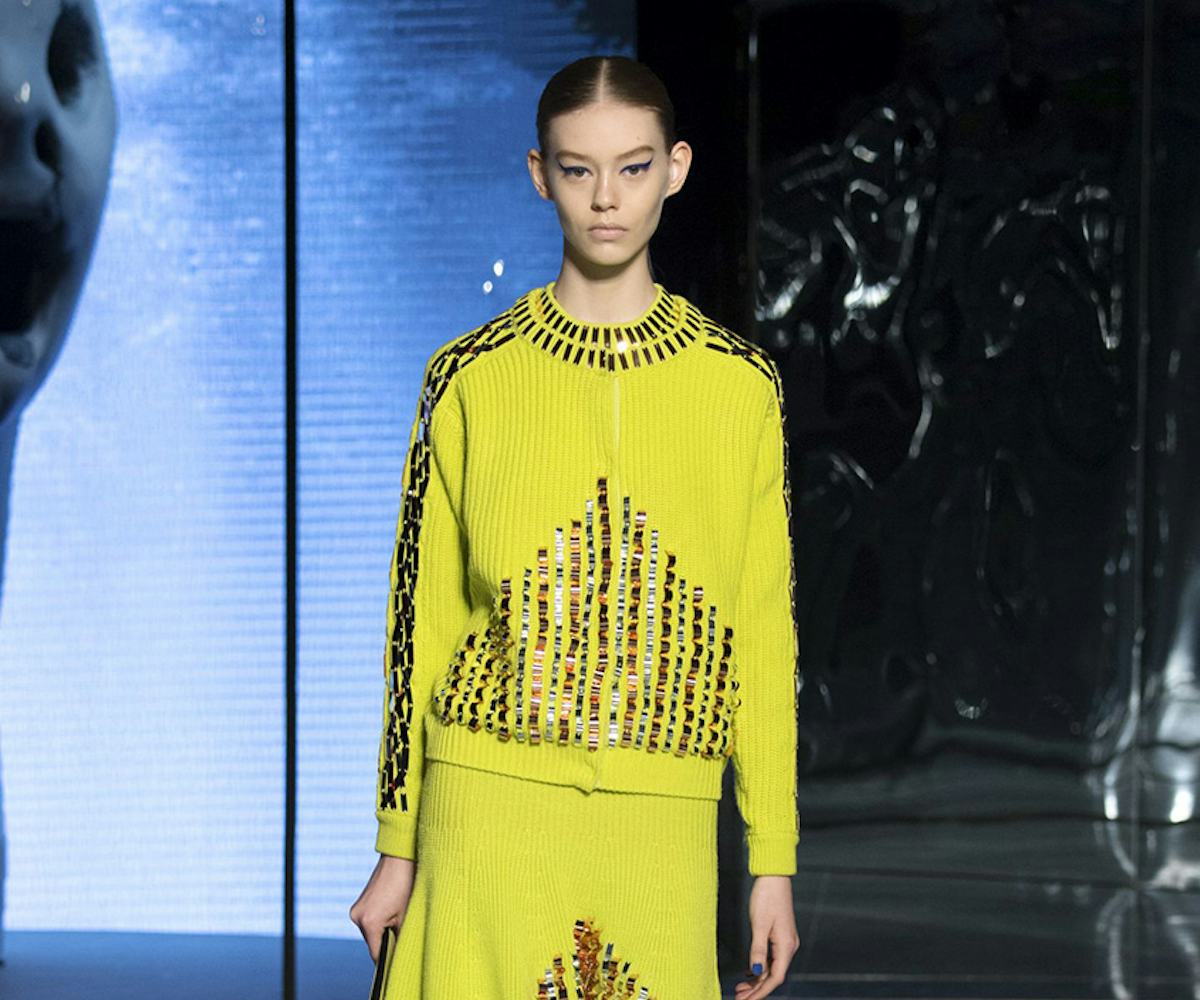 photos by getty images / kenzo photos courtesy of kenzo
#trend: bright now
neon lights take over the paris fall '14 runways.
While pastels might be the It Trend of spring '14 (really how many pastel coats have you seen in our street style roundups?!), the look everyone will be rocking come fall will be neons, trust. 
From the runways of Dries van Noten to Carven, the catwalks of Paris were practically brimming with electric colors--and not just your traditional hues. We spied some Yves Klein blue at Jacquemus and Dior, while acid yellow-green was the rage at Kenzo. See all the shocking shades in the slideshow and tell us if you're going to be snatching up some orange or green dressed come fall on Twitter and Facebook. 
Jacquemus
Jacquemus
Dries van Noten
Dries van Noten
Dries van Noten
Dries van Noten
Vionnet
Vionnet
Vionnet
Carven
Carven
Carven
Balmain
Balmain
Christian Dior
Christian Dior
Christian Dior
Christian Dior
Christian Dior
Christian Dior
Viktor & Rolf
Viktor & Rolf
Viktor & Rolf
Stella McCartney
Kenzo
Kenzo