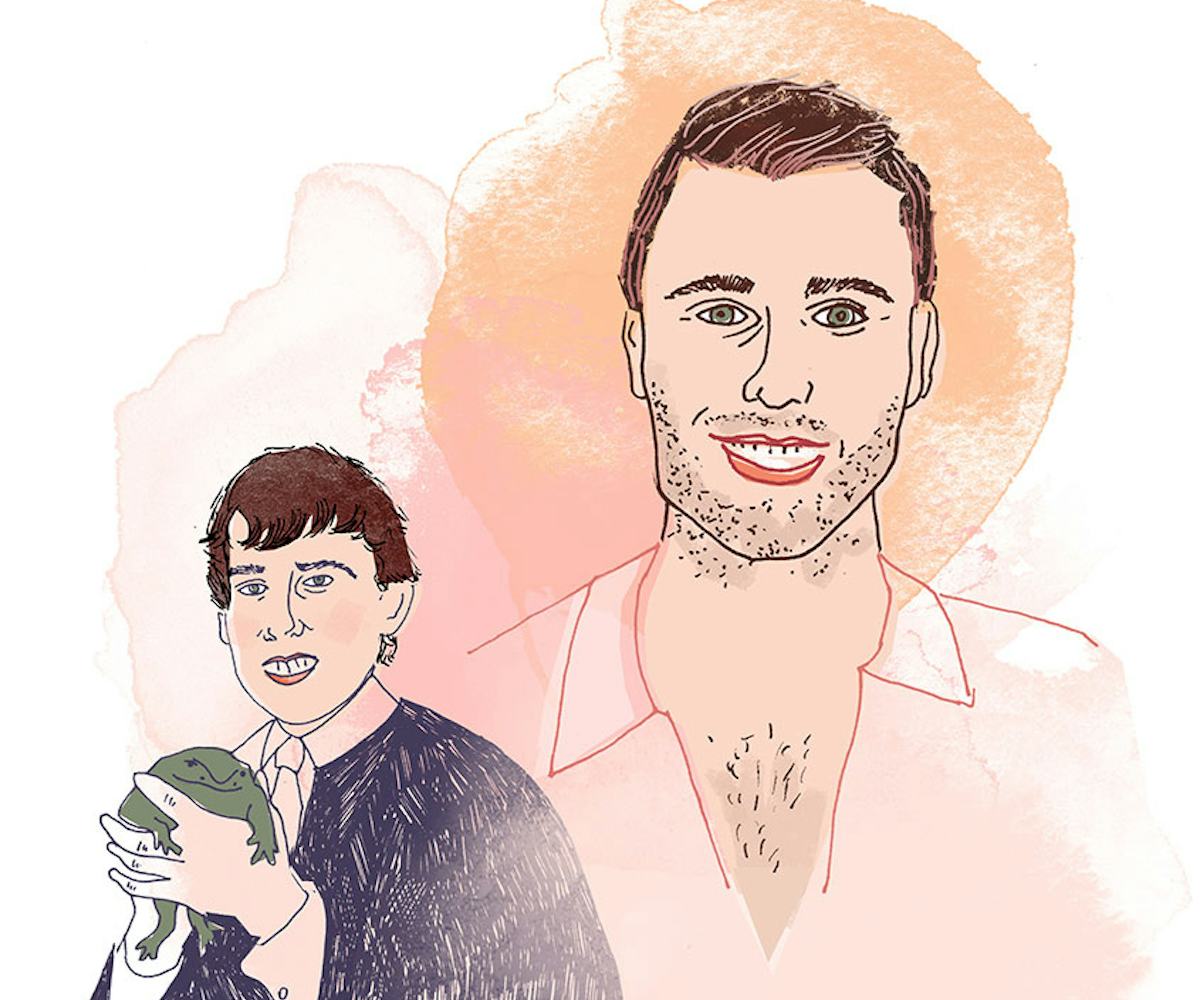 Illustration by Liz Riccardi
12 nerdy child stars that blossomed into super-hot adults
the neville longbottom effect
If there is anything more satisfying than gratuitously salivating over nerdy child actors who've blossomed into beautiful swans, the collective Internet has yet to find it. Matthew Lewis—better known as Neville Longbottom—is a prime example of this. Sure, sure life happens to all of us; our bodies grow and mature into themselves, but damn, Neville Longbottom! Talk about putting a spell on us. The fascination with Lewis is mind boggling, but he isn't the only child actor out there who's emerged from the awkward-phase cocoon as a beautiful butterfly. Ahead, meet 12 other celebs who blossomed into beautiful, super-hot adults.
read this next:
13 sexy celeb offspring who aren't famous
this is what the little girl from titanic looks like now
Abigail Breslin
After collectively creeping out and dropping jaws across the nation with *that* Little Miss Sunshine scene, Abigail Breslin shed the sweatbands and scrunchies, bleached her hair, and became a true Greek life *~hottie~* in Ryan Murphy's upcoming series, Scream Queens.
Nicholas Hoult
Mere years after playing Hugh Grant's precocious sidekick in About A Boy, Hoult helped usher many a teenager into their sexual awakenings as the too-smart-and-bored-and-drugged-up-for-his-own-good Tony Stonem in Skins. 
Jonathan Lipnicki
Just like Britney Spears in 2000's
music video, you most likely thought to yourself, 
Wait a minute; is that…?
And in your head the astronaut said, 
Yeah! Yes it is.
as you gazed at shirtless photos of Jonathan Lipnicki your "friend" shared on Facebook. Life has happened to Lipnicki and he is no longer the bespectacled boy from
Jerry Maguire
and
Stuart Little
. He's a Brazilian jiu-jitsu pro and looking to get back into acting. Show me the body,
erm
, money, indeed.
Daniel Curtis Lee
When you're cast as the contemporary Urkel on a Nickelodeon show, trying to shake that past is a tough, tough task. You will, for the better part of your life, be known as that character, and Daniel Curtis Lee has a while before he can live Simon Nelson-Cook from
Ned's Declassified School Survival Guide
down. The Good Gene gods have blessed Lee, though. Four Eyes? More like for our eyes only…
amiright
?
Tania Raymonde
Cynthia Sanders, is that you? It is, dear reader! It is Cynthia Sanders, Freddie Muniz's first crush on
Malcolm in the Middle
. Time has certainly been kind to her. Now, the actress is best known for
Lost
. You can catch her screaming in the
Texas Chainsaw 3D
flick, too. 
Isabelle Furhman
Fuhrman has fallen under the
Look At How Attractive This Child Actor From That Horrifying Movie That Made You Fear Children
Is curse. Her role in 2009's 
Orphan
will, uh, haunt her for the rest of her life. Never mind she played a sadistic knife-wielder in 
The Hunger Games
, or Lizzy Caplan's daughter in 
Masters of Sex
. She's the creepy demon child, but that's not going to stop her from killing the style game.
Tahj Mowry
Former Disney stars seem to have a hard time finding their footing. Sometimes, their pathway to adulthood is paved with poor decisions, uncomfortable over-sexualization, and the occasional viral video. The jury's still out on exactly where smart guy Mowry's music videos fall on that spectrum, but they are catchy.
Alexa PenaVega
Sure, you could argue that with Carla Gugino and Antonio Banderas as her ass-kicking sexy film parents, little Carmen Cortez would inevitably blossom into a good-looking woman, at the very least. But it's tough to break out of the annoying, nagging, boring older-sister stereotype, no matter how you paint it. A few sleepovers, trips to Sin City, and lingerie shoots later, PenaVega has finally broken it down.
Daveigh Chase
Sure, we thought we spent the week after watching The Ring quivering in fear, and avoiding television sets at all costs. We also carried around a tool band of leave-in conditioner and hair brushes as self-defense weapons ever since. We don't know who conquered that mop on Samara's head, but we must thank them. Years later, they have alleviated us of our nightmares, and showed us that underneath that creepy wet nightgown and dark circles there lied an angel. A beautiful, well-meaning angel.
Michelle Trachtenberg
She started out nerdy and precocious in The Adventures of Pete & Pete and (the most seminal movie of the '90s) Harriet the Spy, but soon after coming of age in Buffy the Vampire Slayer, Michelle Trachtenberg went on to singlehandedly terrorize and seduce the Upper East Side and blow minds via her Maxim spread. Bet Rosie O'Donnell never saw that one coming.
Josh Peck
Remember that time Josh Peck
and hammed it up as a popular girl? What about that time he played 
and bust out of a cake? Remember how you thought his counterpart on that one Nickelodeon show was going to go farther? Well world, look at Josh Peck now. Josh Peck is living. Josh Peck is thriving. Josh Peck is an inspiration. 
Kylie Jenner
It seems only like yesterday we were watching a wiry
on the stripper pole Kim Kardashian got Kris Jenner for her and Caitlyn (then as Bruce) Jenner's anniversary. She was nine years old. Now, you're more likely to see Jenner Snapchatting from her luxury vehicle than working "dat pole." She's blossomed into a regular, ol' 18-going-on-babe-year old. Sure, there's been a little work done, but if it makes her happy, so be it. Carpe that diem (and slide into them DMs), Kylie.