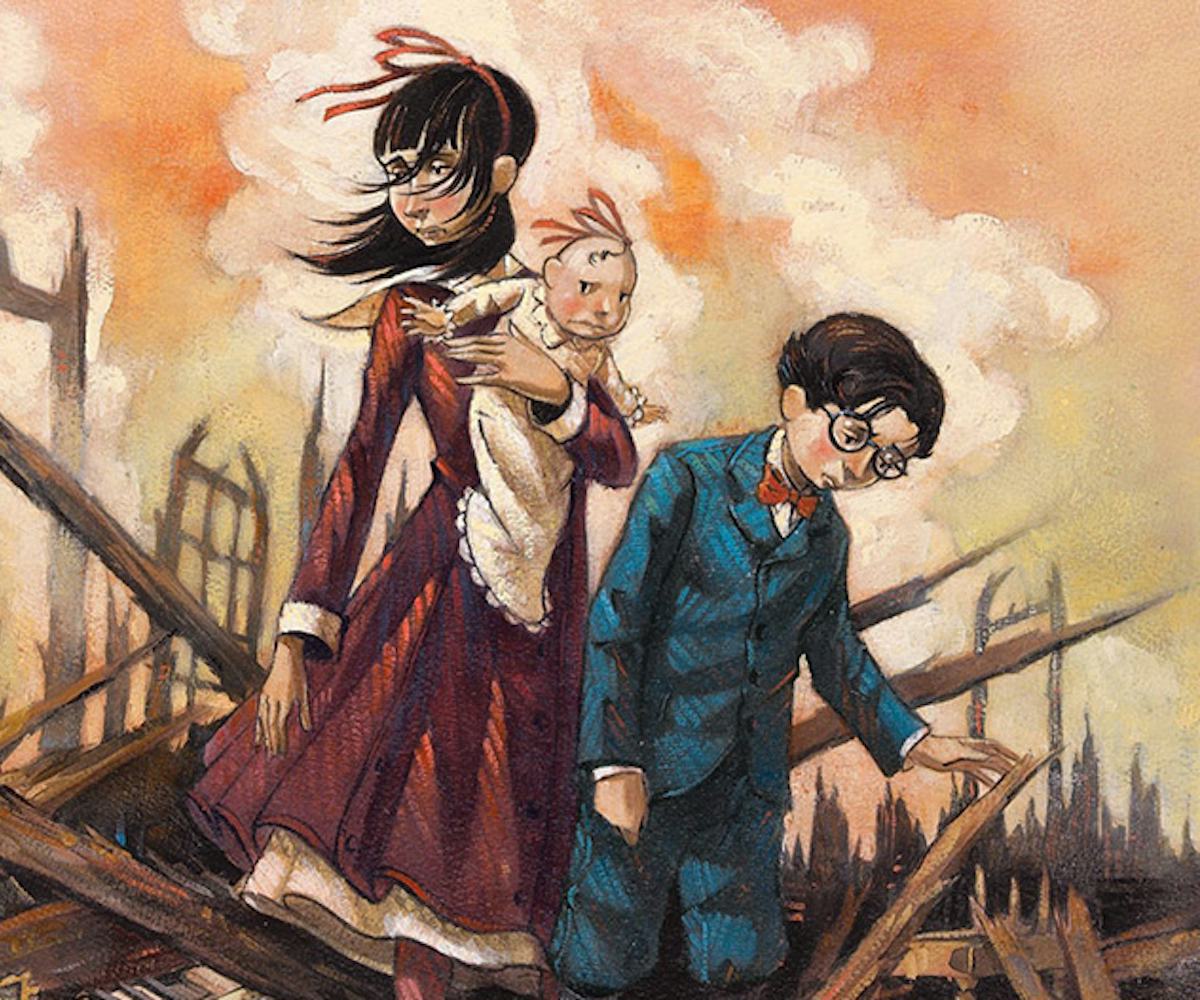 Illustration by Brett Helquist.
Netflix's 'A Series Of Unfortunate Events' Series Has Found Its Count Olaf
this is a BFD for the VFD
Netflix has found its Count Olaf. Just a few months since the streaming platform announced it was adapting Lemony Snicket's A Series of Unfortunate Events for the small screen, Neil Patrick Harris has been added to the cast list. He will be playing Count Olaf, the narrative's antagonist. Deadline has confirmed the inked deal.
Patrick Warburton, of Family Guy and Ted 2 fame, has also been cast, as Lemony Snicket. Snicket, which is a pseudonym for the series' author, plays the narrator. Much like Jude Law's role in the 2004 silver screen adaptation of the first three novels (you know, that one that starred Jim Carrey and Meryl Streep?), Warburton will predictably not appear alongside any of the main cast. Rather, he'll reside before his typewriter, telling the dismal tale of the three Baudelaire orphans as they try to evade the evil antics of Count Olaf.
Netflix has ordered 13 episodes of the series, perfect for the 13 books that make up the young adult collection. Filming is set to begin this month. Something wicked this way comes, indeed.