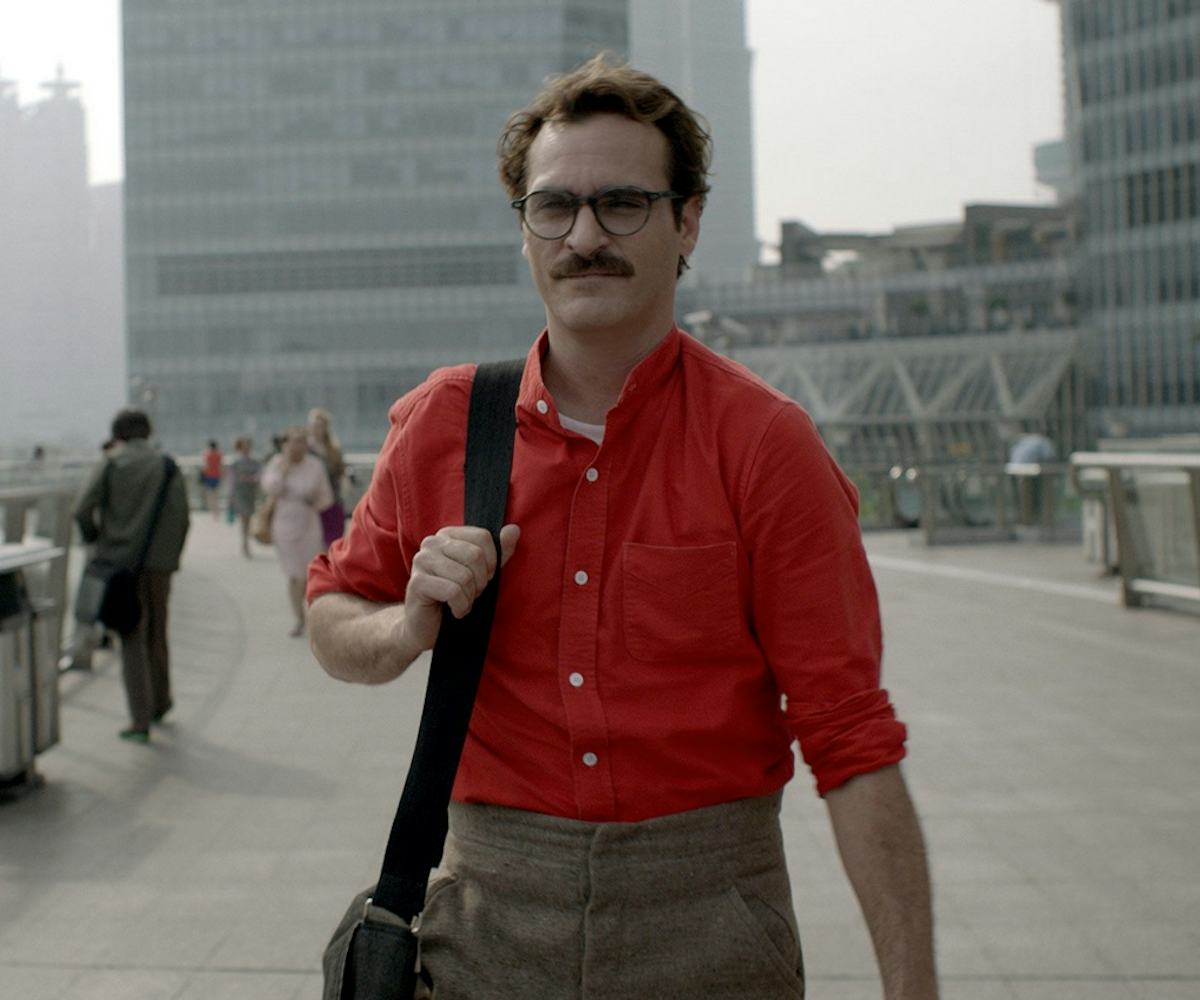 Photo courtesy of Annapurna
what's streaming on netflix, amazon, and hbo this september
There was a time when we would only update you, our dear readers, on which titles Netflix was adding each month to their streaming catalogue. Well, those days are over, because it would be irresponsible of us and a disservice to you to ignore the rise of other streaming services like HBO Go and Amazon Prime. So, in that spirit of inclusiviity, here are all the new titles being added by the streaming giants for the month of September. Happy binging!
NETLFIX
Available Sept. 1 Puffin Rock, season oneThe League, season sixDa Jammies, season oneMister Rogers' Neighborhood, volume one The Adventures of Sharkboy and Lavagirl Zathura 72 Dangerous Animals: Australia, season oneGiggle and Hoot's Best Ever! Person of Interest, seasons one through threeUp in the Air Combustion Los Hombres También Lloran, season one Available Sept. 2 Black or White
Sept. 4 Bad Night Madam Secretary, season oneAvailable Sept. 8 6 Years Available Sept. 9 Teen Beach Movie 2
Available Sept. 10 Longmire, season fourFugitivos Sept. 11 Madame Bovary
Sept. 12 Portlandia, season five Why Did I Get Married?
Available Sept. 13 Comedy Bang! Bang!, season four (part two) Available Sept. 14 Call the Midwife, series fourAvailable Sept. 15 Conspiracy: The Sustainability Secret Sept. 16 The Blacklist, season twoMoonrise Kingdom Available Sept. 17 The Mysteries of Laura, season oneAvailable Sept. 18 Keith Richards: Under the Influence Available Sept. 21 Gotham, season oneThe Following, season threeAvailable Sept. 22 Smosh: The Movie Person of Interest, season four Philomena Available Sept. 25 VeggieTales in the House, season one Parenthood, season threeBlue Bloods, season five Hawaii Five-O, season five Available Sept. 27 The Walking Dead, season five Available Sept. 29 Bones, season 10 R.L. Stine's Monsterville: Cabinet of Souls
HBO NOW
New Original Programming: Hard Knocks: Training Camp with the Houston Texans (Season Finale, 9/9) Ferrell Takes the Field (9/12) Project Greenlight (9/13) Doll & Em, Season Two Premiere (9/13) Heroes Cotidianos (9/16) VICE Special Report: Prisons (9/27) San Francisco 2.0 (9/28)
Saturday Night Movies: Wild, 2014 (9/5) Night at the Museum: Secret of the Tomb, 2014 (9/12) Exodus: Gods and Kings, 2014 (9/19) Unbroken, 2014 (9/26)
Notable Films New to HBO NOW: (Available September 1) Beetlejuice, 1998 Blades of Glory, 2007 Blade Runner, 1982 Bring it On, 2000 Center Stage, 2000 The Departed, 2006 The Faculty, 1998 The Good Son, 1993 The Good, the Bad and the Ugly, 1966 Her, 2013 How Stella Got her Groove Back, 1998 In the Heat of the Night, 1967 Manhattan, 1979 The Rocky Horror Picture Show, 1975 Staying Alive, 1983 Thelma & Louise, 1991 Titanic, 1997 V for Vendetta, 2005
AMAZON PRIME
September 1 Little GiantsMaya the BeePrivate Parts The Blair Witch Project The Blair Witch Project 2: Book of ShadowsDesperately Seeking SusanHannah and Her SistersKiller Klowns From Outer SpaceLord of Illusions PopeyeThe CrucibleThe Swan Princess Hannibal RisingAnywhere But Here
September 3 Stuart Little September 4 Dear White PeopleHand of God, season oneSeptember 5 GabrielExtreme MovieDeli Man I Am Big Bird: The Caroll Spinney StorySeptember 10 Kumiko, The Treasure HunterSeptember 12 Men, Women & ChildrenSeptember 16 A Smile Like Yours
September 18 From Prada to Nada
September 21 Halloween (2007) Serendipity
September 30 Grimm, season four