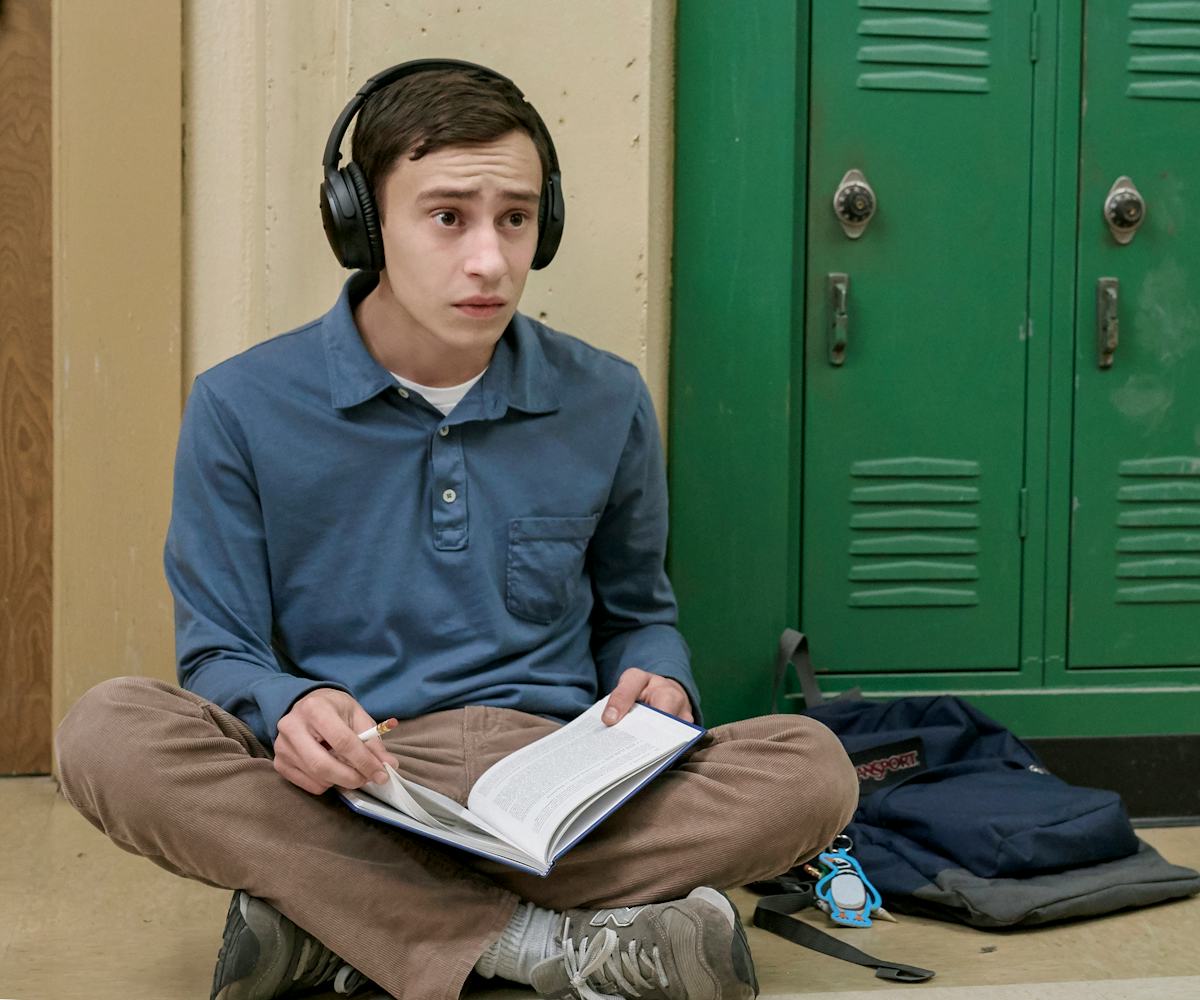 Image via Netflix
Netflix Has A New Show About Growing Up On The Autism Spectrum
Sam, the main character in Netflix's upcoming show Atypical, has one simple goal: He wants to see some boobs. However, the 18-year-old is on the Autism spectrum, and his overprotective mother wants to make sure he doesn't get hurt.
Atypical follows Sam (Keir Gilchrist) as he transitions out of boyhood and begins navigating the awkward and uncomfortable world of dating. He's decided it's time to find a girlfriend and he won't let him mom Elsa, played by Jennifer Jason Leigh, change his mind. "Aren't you afraid of getting hurt?" she asks him in the clip Netflix released today. "Not unless I date a great white shark," Sam jokes. 
In the series, Sam's newfound independence sets his mom on her own life-altering journey. His entire family adjusts to the change while exploring the idea of what "normal" is anyway. The new comedy also stars Michael Rapaport as Sam's dad, who wants to better connect with his son, Brigette Lundy-Paine as his "scrappy" sister Casey, and Amy Okuda as his therapist, Julia. Atypical premieres August 11. 
Watch the full clip below.