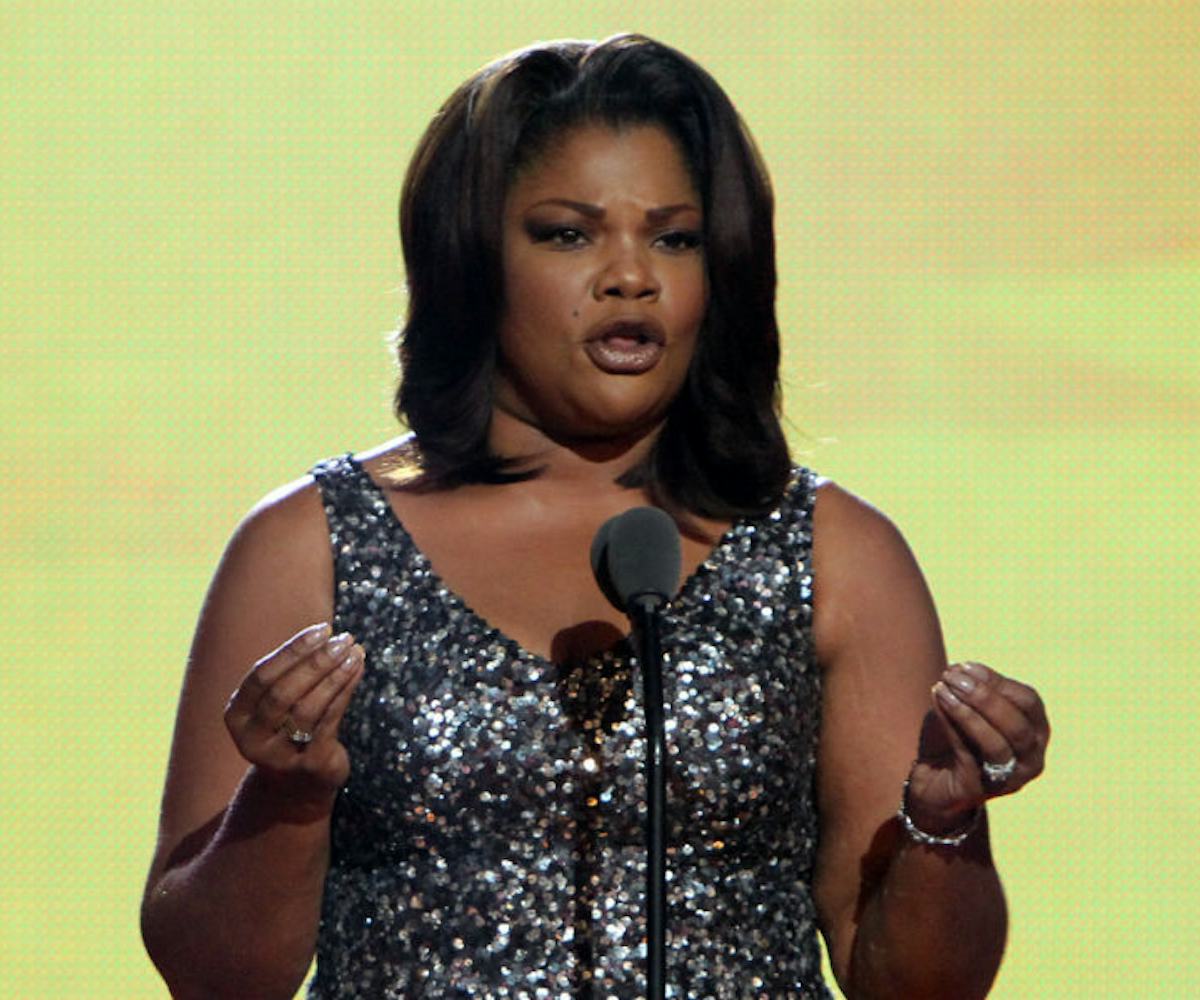 Photo by Taylor Hill/Getty Images.
Why Is Netflix Lowballing Black Female Comedians?
Mo'Nique and Wanda Sykes have called out the streaming service for bias
Late last week, comedian Mo'Nique took to Instagram to call out Netflix for gender and color bias. She explained that the streaming service offered her $500,000 to do a comedy special. However, she detailed, that number is very low compared to Amy Schumer, who was offered $11 million for hers, and Chris Rock and Dave Chappelle, who were both offered $20 million for theirs.
She asked Netflix about the pay difference and, according to her, the company responded with, "Well, we believe that's what Mo'Nique will bring." When she brought up her accomplishments, Netflix said, "We don't go off of résumés," but then, when listing the reasons why Schumer was offered so much more, explained that she sold out Madison Square Garden and had a big movie over the summer. "Is that not Amy Schumer's résumé?" Mo'Nique asked. "And then Netflix said, 'By the way, we believe Mo'Nique is a legend, too,'" she said. "Why shouldn't I get what the legends are getting?"
A couple of days later, comedian Wanda Sykes came to Mo'Nique's defense and shared her own experience with the streaming service. "@netflix offered me less than half of your $500k," she wrote on Twitter. "I was offended but found another home," which ended up being Epix.
A lot can and has been said in response to both Sykes and Mo'Nique. Many believe that Mo'Nique doesn't have as much clout as the other comedians today. This is true. But, she did win an Oscar for her role in Precious, starred in the 2001 film Queens of Comedy, and released a stand-up special with Amazon back in 2016. Accomplishments aside, the fact of the matter is, black women earn 17 percent less than their white female counterparts and 63 percent of every dollar men are paid. The conversation right now focuses on the gender pay gap across industries, but we should be looking at the racial disparity, as well. It often gets pushed aside when, by the look of things, it needs to be made a priority on the Time's Up road toward pay equality.
"How is it that Wanda Sykes and Mo'Nique together, these two black women who have 50-plus years in the comedy game, be offered $750,000 between the both of us and Amy Schumer get $13 million?" Mo'Nique asked in another Instagram video posted on Sunday. "Make that make sense."
In the meantime, here's a thread worth digesting.