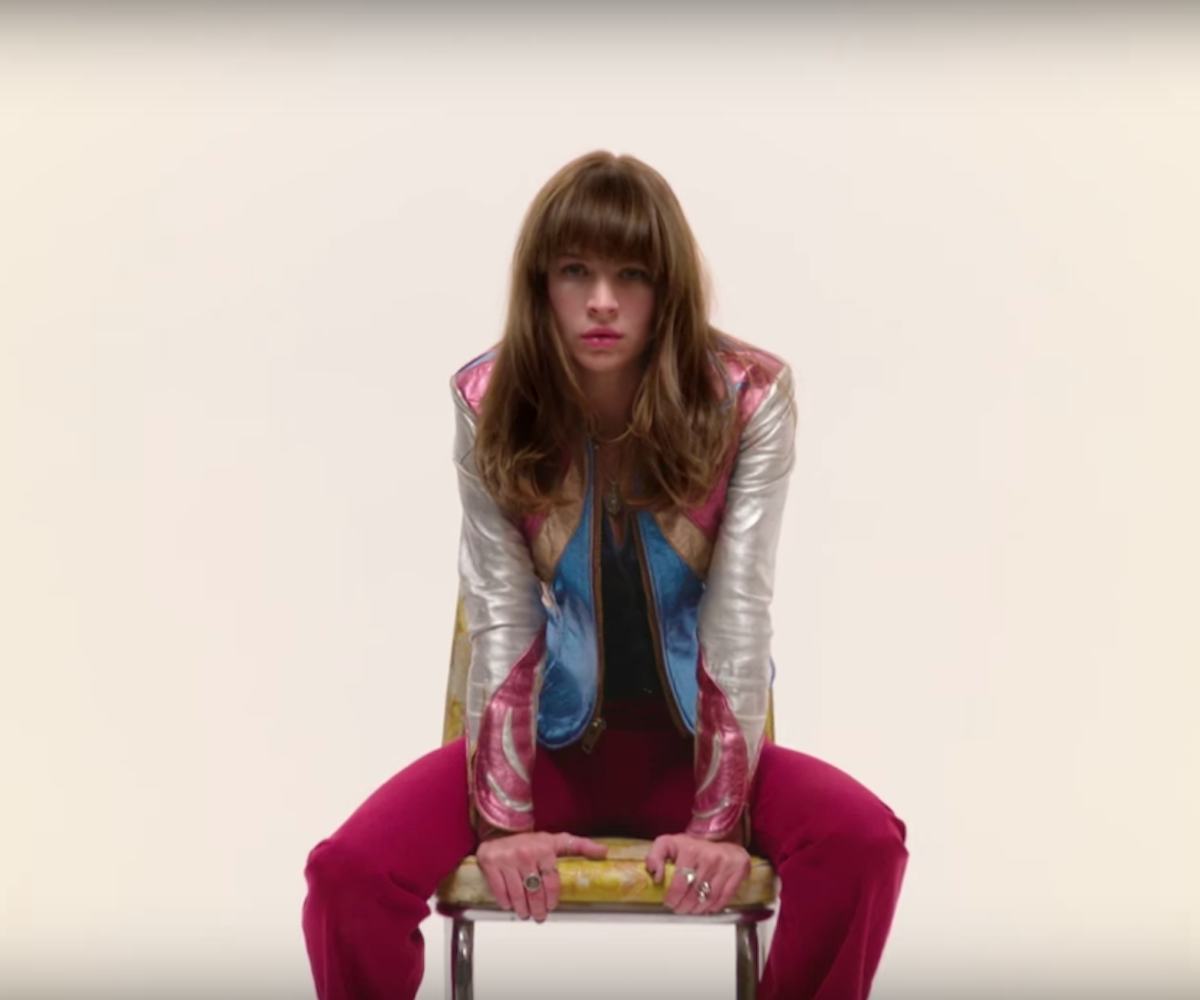 Netflix Teases 'Girlboss,' Based On The Life Of Nasty Gal Founder
Yesterday at a press event in New York City, Netflix previewed a slew of new shows, including the very promising dramedy Girlboss. On an early afternoon panel, executive producer Charlize Theron took the stage, alongside show creator Kay Cannon (the mastermind behind the Pitch Perfect franchise), series star Britt Robertson, and Sophia Amoruso, whose life the show is based on.
For those who don't know, Amoruso rose at a young age from an eBay retailer to the CEO of her own clothing line, Nasty Gal. The show, adapted from Amoruso's memoir of the same name, will follow a 22-year-old as she builds her own empire, from vintage store on eBay to global brand. Along with announcing an April 21 premiere date, Netflix also showed off a short teaser, which basically features Robertson dancing and looking every bit the boss she becomes in the show. And while this looks like a lot of fun, Theron hinted that the character, also named Sophia, has her own set of issues. "I built a whole career on flawed and fucked-up characters," she said, describing what attracted her to the show. "I have a love affair with that stuff." Kannon had similar reasons for hopping aboard. "It felt like every story was about a flawed man, which is totally fine," she said. "But I was really starving to create a story about a woman."
Check out the Girlboss teaser above.