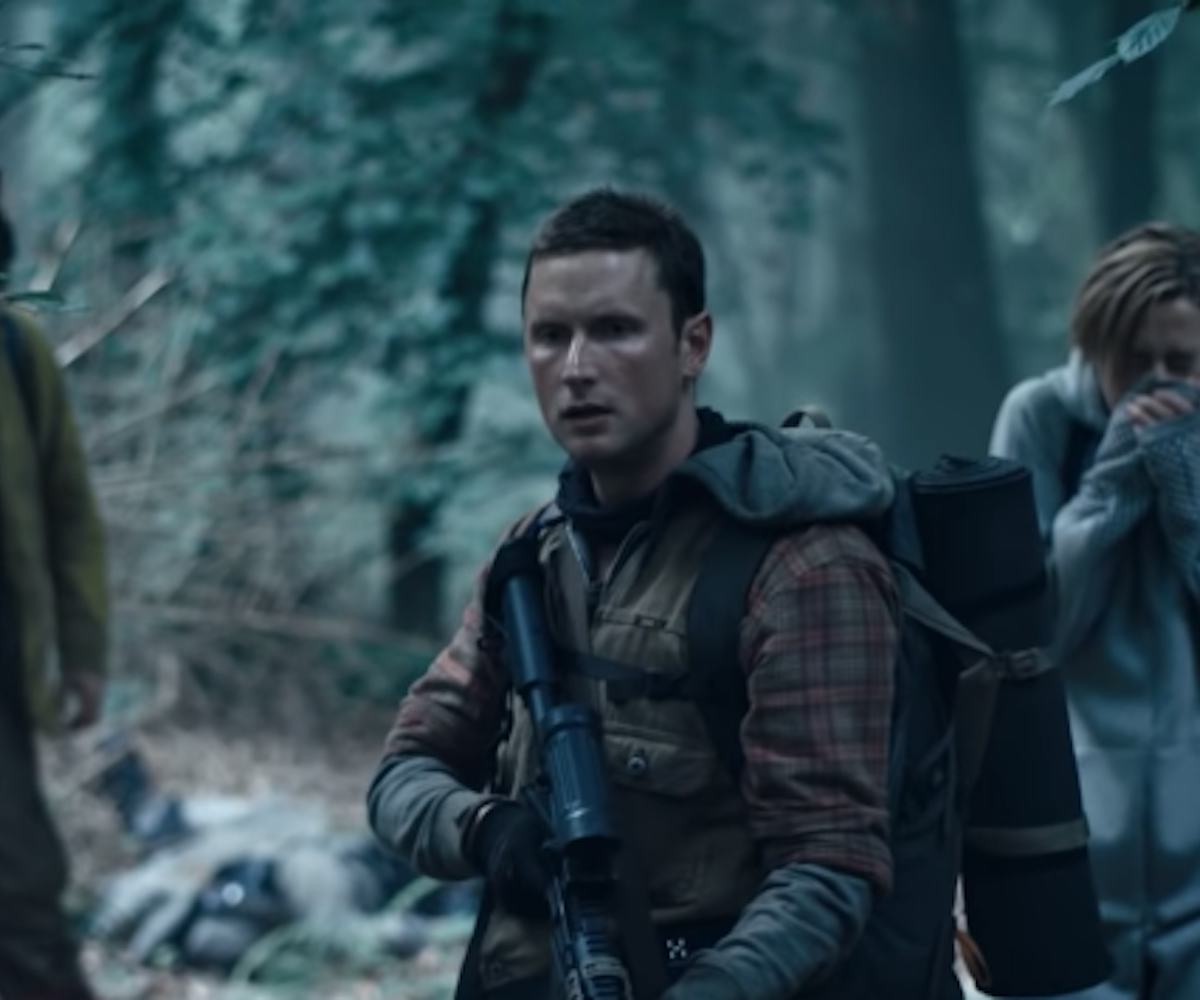 Screenshot via Youtube
Netflix's New Post-Apocalyptic Thriller Will Make You Fear The Rain
"Rain, rain, go away" takes on a whole new meaning
When Netflix promised back in February that it would release over 700 original shows and movies in 2018, the streaming service didn't warn us that one of them would be a terrifying, post-apocalyptic series about poisonous rain.
The first trailer for The Rain was just released, and it documents the lives of two siblings "after a brutal virus wipes out most of the population." The cause? Deadly rain. Once the siblings exit their bunker, they end up meeting up with another group of survivors and, along the way, learn that "even in a post-apocalyptic world there's still love, jealousy, and many of the coming of age dilemmas they thought they'd left behind with the disappearance of the world they once knew," per Netflix's press release. Yes, people have already begun drawing comparisons to The Walking Dead.
And though the fast-paced, minute-long trailer doesn't give anything else away in terms of the plot, it sets the overall mood of the series: eerie. 
Needless to say, we'll all be a bit more wary of the next rain forecast.