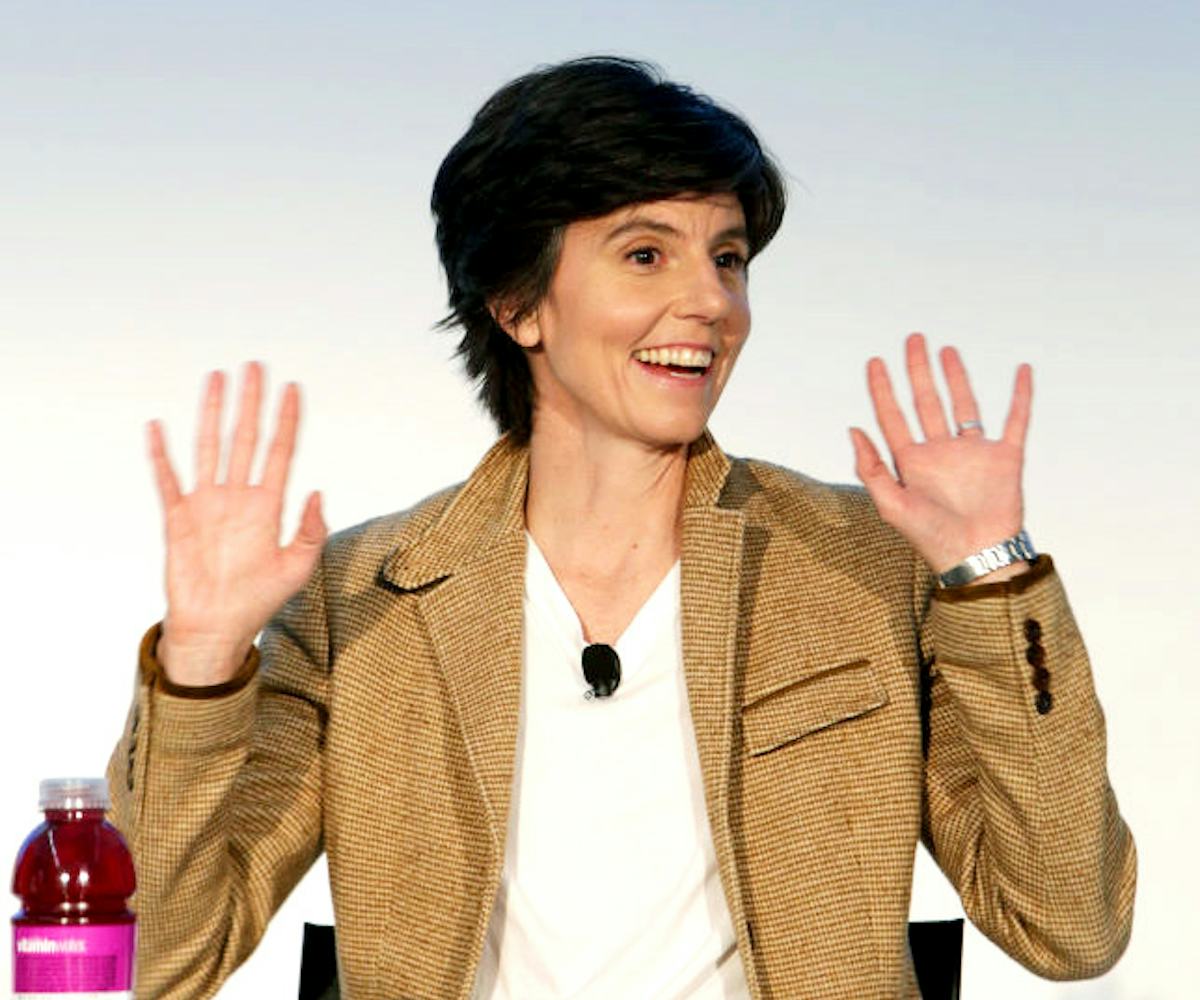 Photo by Anna Webber/Getty Images
watch the trailer for netflix's new documentary 'tig'
"finding life in the face of death"
Netflix's documentary section is about to get even better with the premiere of Tig on July 17. The film follows the comedian Tig Notaro as she navigates her personal life and career during an extremely difficult time. The film is described as "an unflinching look at a woman determined to find humor, life and love in the places we all fear the most" by Netflix, and "truly great, masterful" by Louis C.K. 
In 2012, Notaro was faced with the loss of her mother and a breast cancer diagnosis. "As soon as I was diagnosed, everything came over me as funny," she says in the trailer. As a way to cope, Notaro found the brighter, and funnier, side to the tremendous problems she was facing and looked to stand-up comedy. Her legendary set at the club Largo in Los Angeles begins with, "Good evening. Hello. I have cancer."
She says, "Because I love comedy so much, I wanted to do it possibly one last time, but didn't feel like I could share anything less than the truth of my reality. I needed desperately to connect with that audience while trying to make light of it all."
Check out the inspiring trailer below and start counting down the days until Tig's release.