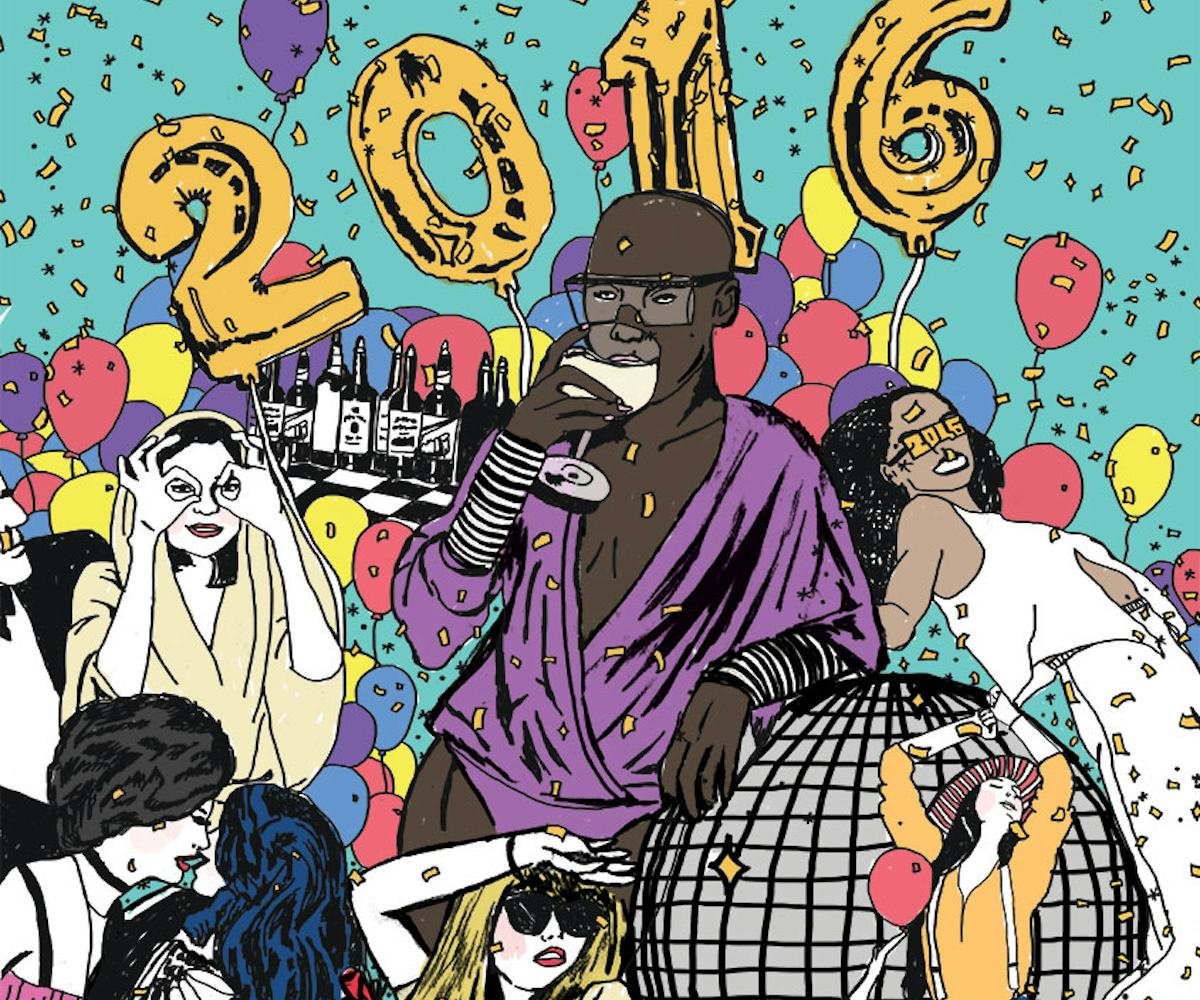 Illustrated by Kelly Shami
3 Beauty Products You Need In Your Life Right Now
start the new year with a beauty bang
As the end of the year approaches, you've probably been busy stocking up on presents for all of your friends and family. While you shop to your heart's content, don't forget to treat yourself, too! We got our hands on a few of the best beauty products on the market right now, and they're all items that are essential for finishing the year strong. Capturing the holiday spirit is one thing, but evoking the special scents is quite another. Click through the gallery above, and add these items to your cart ASAP!
Certain notes in fragrances start trending during particular seasons: Gardenia in spring, citrus in summer, patchouli in fall—and now, we're declaring oud for winter. The heavy, hypnotic scent has been used for centuries (fun fact: it's mentioned in the Bible), because of its incomparably long-lasting and unique qualities. Obviously, Diptyque took notice of this, because the brand just unveiled its newest unisex fragrance, Oud Palao. Blended with exotic scents like Bulgarian rose, Madagascan vanilla, Spanish cistus ladanifer, and Indonesian patchouli—the result is abstractly luxe and intoxicating when spritzed on skin. Ring in 2016 smelling like a total badass.
Diptyque Paris, Diptyque Oud Palao Eau De Parfum, $145, available at diptyqueparis.com
Immediately upon viewing Yves Saint Laurent's latest limited-edition holiday collection, "Kiss Me" by Sixpence None the Richer started playing in our heads. Not because we recently watched She's All That, but because the packaging is decked out with a ton of cute, flirty lip prints. The bundle includes a multi-use eye-lip-cheek palette, two Touche Éclat pens, four lipsticks with lip prints etched on the sticks themselves, and two metallic, holiday-inspired nail varnishes. While this set definitely falls under the too-cute-to-want-to-use beauty category, we'll surely be rocking these shades into next year. 
Yves Saint Laurent, Yves Saint Laurent Holiday Look 2015, $27-$95, available at yslbeautyus.com.
Chapstick is no stranger to showcasing some of the most-unique flavors around (see: Cake Batter, Velvet Cupcake, etc.), so it came as no surprise this holiday season when the brand announced they were coming out with limited-edition Pumpkin Pie and Candy Cane treats. Not only are these little guys perfect for gifting, stocking stuffing, or adding to your own collection, they're long-lasting and moisturizing enough that you won't have to suffer from dry lips this winter. And, hello, they taste just like the real thing (minus all those pesky calories), so you can have your cake—or pie—and eat it, too.
Chapstick, Chapstick Pumpkin Pie and Candy Cane, $1 each, available at chapstick.com.