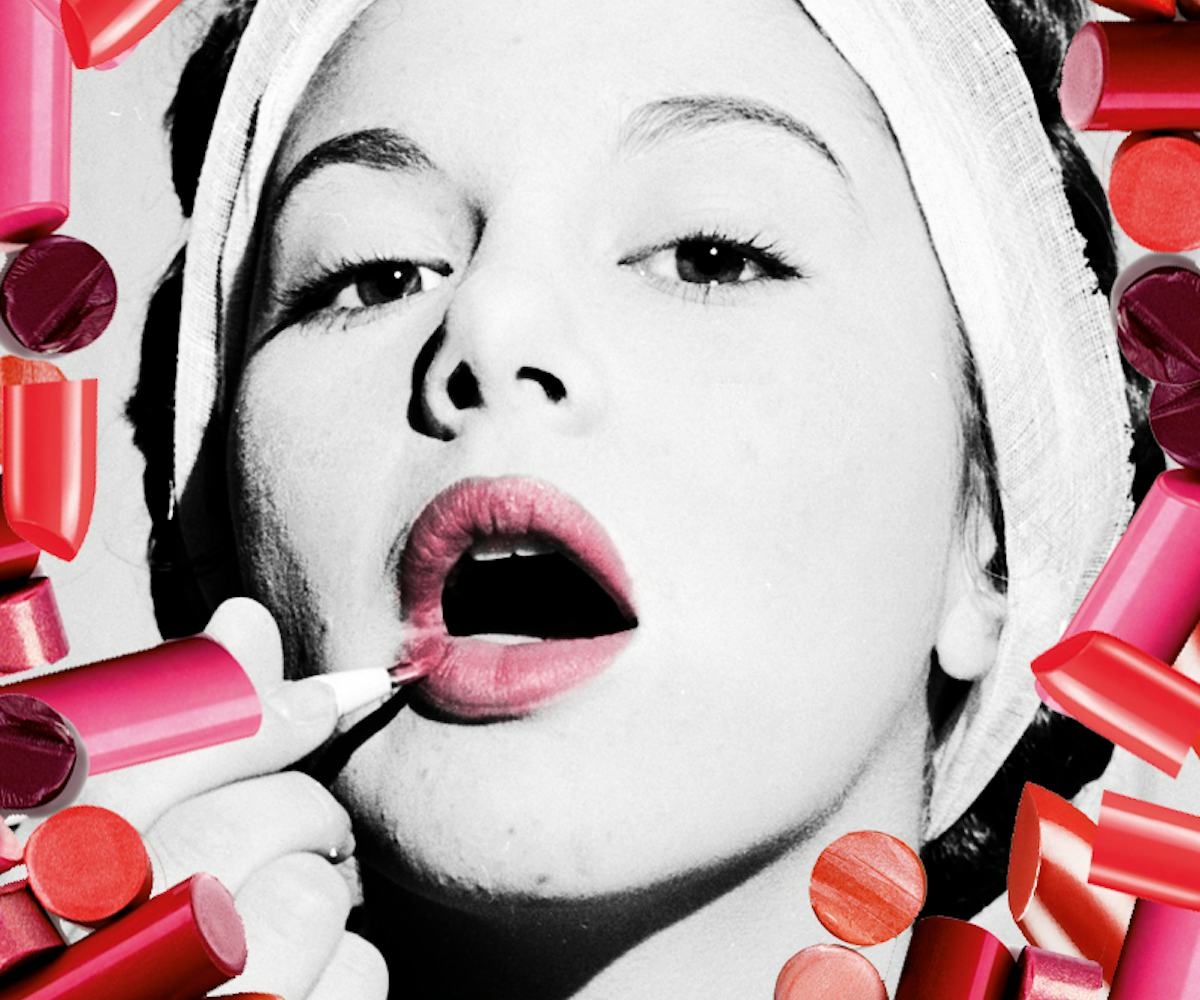 Collage via Getty Images
The 10 Coolest New Lip Colors To Try This Spring
When it comes to seeking out the latest shades for spring, we're used to seeing the typical offering of the "newest" shades of pink and nude. However, beauty brands are really changing it up this season. Spring 2016 is all about taking risks.
From the darkest of dark—we're talking black, navy, and even turquoise—to neon oranges and even shimmery silvers, this season's newest lip colors are all about the unconventional and bold.
Get ready to give your look a major makeover (and turn some heads while you're at it). Click through the gallery below to check out our top ten lip colors, in anything but a classic palette, for this spring.
The Estée Edit by Estée Lauder, Mattified Lipstick in 'The Storm,' $22, available at Sephora.   
MAC, Lipstick/Halsey, $17, available at MAC Cosmetics.
Yves Saint Laurent, Rouge Volupte Shine Oil-in-Stick Lipstick in 'Baume Midi Minuit,' $37, available at Nordstrom.
Makeup Revolution, Lip Amplification in 'Conviction,' $5, available at Ulta.
Chosungah 22, Inkj Jet Lip Tatt in 'Orange,' $18, available at Chosungah 22.   
Beauty Bakerie, Louvre Palace Lip Whip, $20, available at Beauty Bakerie.
Bite Beauty, Amuse Bouche Lipstick in 'Lavender Jam,' $30, available at Sephora.
ColourPop, Matte X in 'Climax,' $5, available at ColourPop.
Urban Decay, Alice Through The Looking Glass Lipstick in 'Time,' $18, available at Sephora.
Tarte, Tarteist Creamy Matte Lip Paint, $20, available at Sephora.