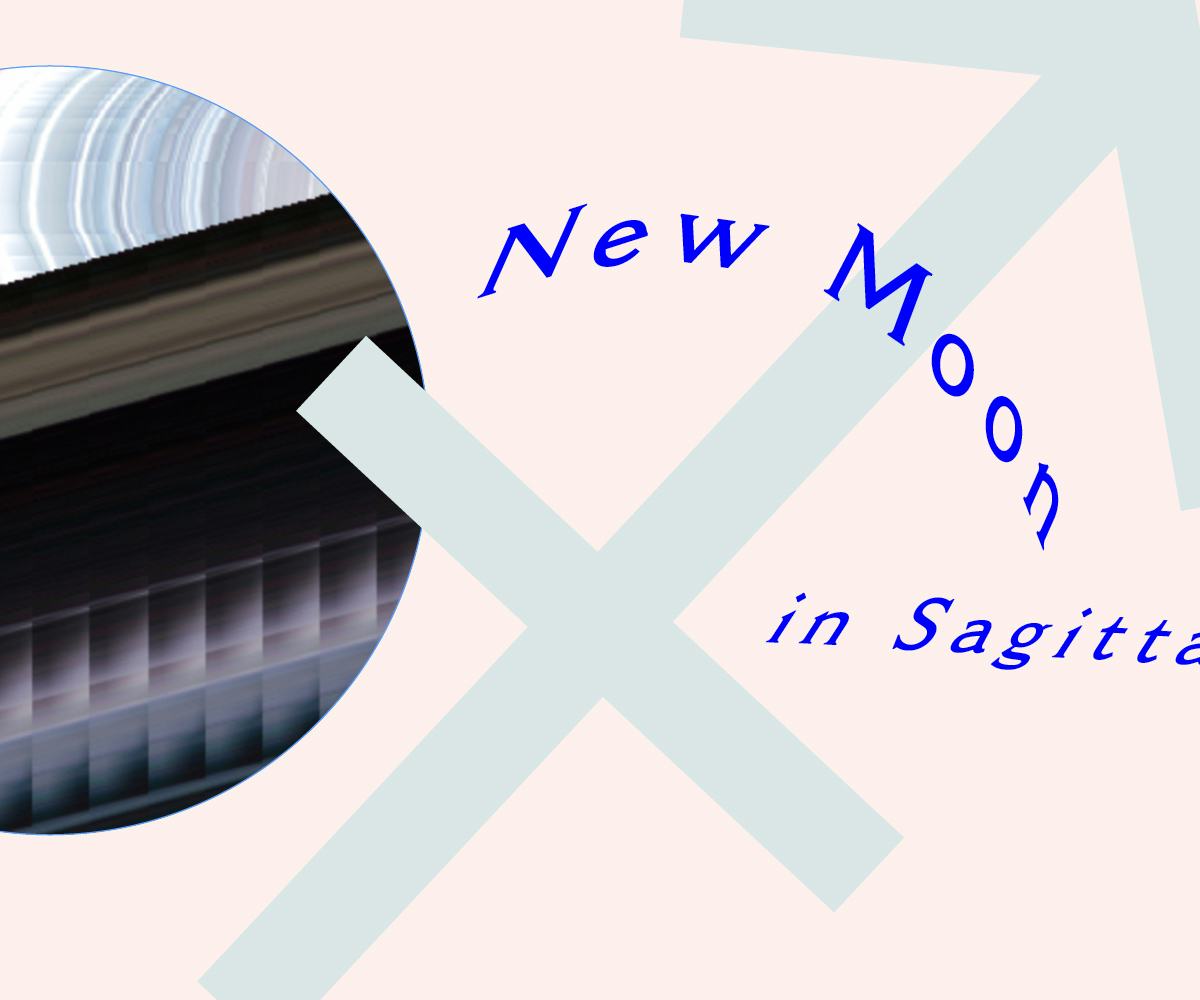 The New Moon In Sagittarius Means Big Things For The Year Ahead
What to do with your one wild and precious life
It's that time again. The new moon is nigh, my witches, and there's no better moment to think about what it is you mean to do with your one wild and precious life—or at least what you mean to do with the last of 2017—than when the moon, the Sun, Venus, and Saturn are all gathered in Sagittarius, drinking mulled wine and making big plans. Yes, these are the last days of Saturn in Sagittarius, an aspect that pushes the mutable optimism of the archer. Saturn asks us to aim our arrows with purpose and see the shot through to its destination. Toward what do you express all your energy? Is it fruitful? Toward whom do you extend your sparkling sweetness? Is it reciprocal, is it honored? This new moon is not in the mood to fuck around, and her aspect to Venus is serious in matters of the heart. She's here to remind you if you haven't felt nourished and if you want something worth your time, you must choose differently.
Mercury is still in retrograde and, as the universe would have it, it's retrograde in Sagittarius. That means whatever it is you're hoping to initiate, whatever deal you've made with your better self in the hopes of being better most of time, you're going to find some roadblocks in your way. Be especially conscious of the social contracts you've made with others. The new moon is a great time to make new commitments to yourself and, in doing so, break ties with those who don't honor the contracts you've made together. This will become especially clear with regard to friendships where loyalties seem murky if not superficial, relationships that rely on manipulation or learned helplessness, and project partnerships where the dreamer and the person of action can't find their common ground.
The effects of a new moon last all the way until the next new moon, but it's particularly powerful in the two weeks leading up to the full moon on January 1. We all have our New Year's rituals, and it's not uncommon to begin our year writing down what we hope to leave behind and what we hope to attract in the months ahead. Although these resolutions are well-meaning, they tend to fall by the wayside like loose paper. In Russian culture, we like to say that the way we ring in the new year is how we'll be spending it. With that mind, I encourage you to think about habits, rituals, and practices you can put into place now as we move from the darkest days of the year to the slow and steady return of light.
Isn't there a class you've been meaning to take? A skill of yours that you miss practicing? A story you've been meaning to put down on paper? Begin now, don't put it off. Recall the times in your life when you've felt the most potent, ready for whatever the world had in store for you. Despite heartbreak, loss, and great difficulty, haven't there been moments when you felt boundless? This year, you took a lot of risks, and some of them were worth it while others taught you your limits. Imagine those limits as a map of yourself. Like our natural landscape, our boundaries change as we change. Now you know the terrain and the places yet to be explored within you. You know who in your life is for you and who you will show up for in turn. Let these next two weeks be a return to your power with new eyes and a greater understanding of your resources.