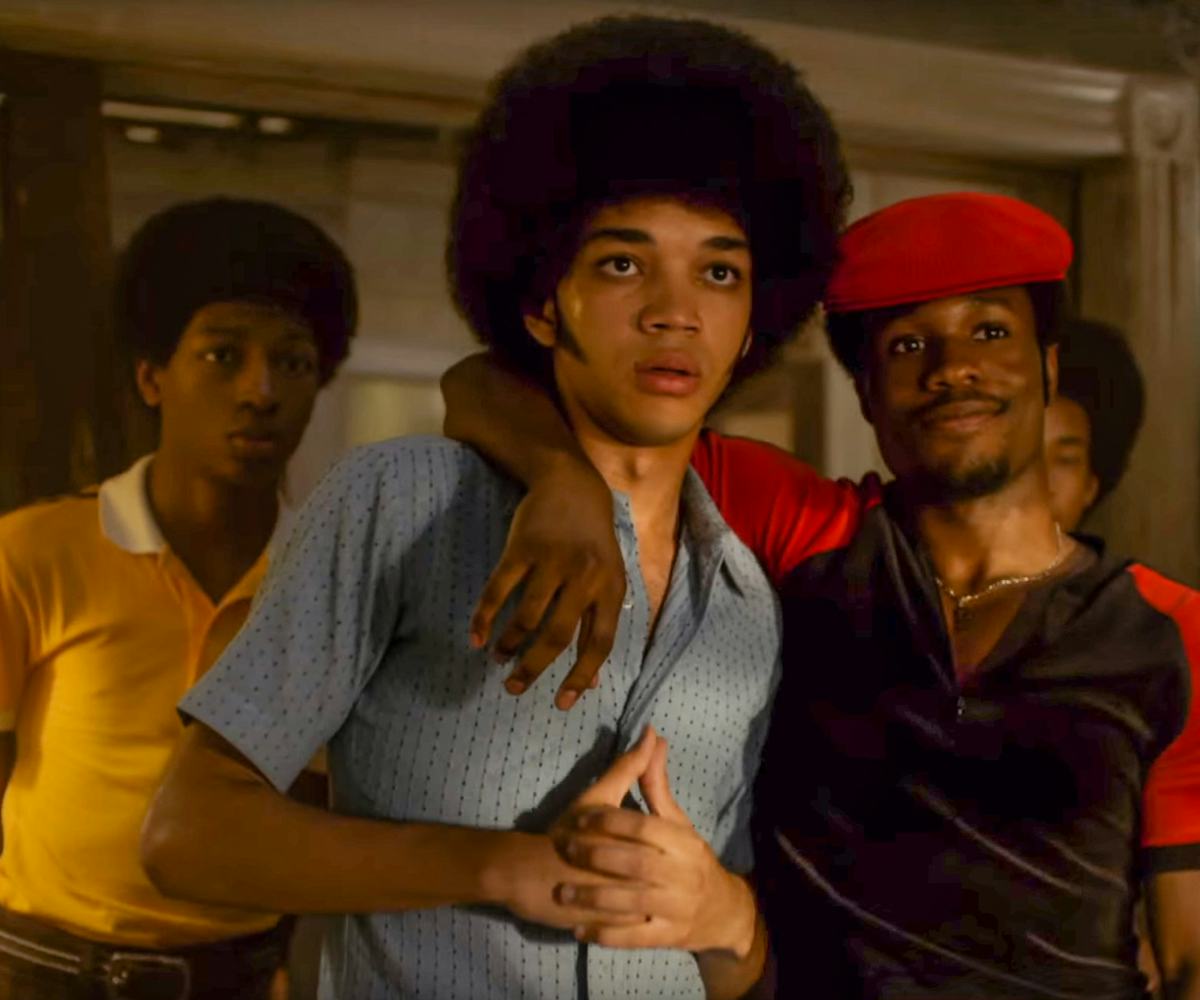 Photo courtesy of Netflix
Hip-Hop Saga 'The Get Down' Headlines What's New On Netflix This August
As with the start of any new month, there's a whole lot of movies and TV shows making their Netflix debut this August. But the brand-new offering that has everybody buzzing is the long awaited drop of Baz Luhrmann's sprawling musical drama The Get Down, which debuts in all its binge-watching glory August 12. Already notorious for its staggering budget—it's one of the most expensive shows ever produced—and its troubled production, The Get Down is an expansive epic about the birth of hip-hop in the 1970s starring Shameik Moore and Jaden Smith.
If you're looking for a different speed (pun intended), there's not one, but two installments of the ultra-popular The Fast and The Furious franchise. True die-hards will have already the seen the original, which hits Netflix August 1. But any series expert will tell you the proper introduction to the franchise is The Fast and The Furious: Tokyo Drift. The good news is that also drops on the first of the month.
For those of you looking for a reprise from the Hollywood machine, the irrepressible lesbian love story Blue is The Warmest Color is available August 26. If you haven't seen this 2013 Cannes sensation do yourself a favor and commit your final summer days to one of the most essential films of our generation.
For a full roundup of what's hitting Netflix in August, see below.
August 1
The American Side
An Inconvenient Truth
APEX: The Story of the Hypercar
Beethoven's Christmas Adventure
Big Daddy
Black Widow
Critical Condition
Deadfall
Destination: T​eam USA
Funny or Die Presents: Donald Trump's The Art of the Deal: The Movie
The Family Man
The Fast and the Furious
The Fast and the Furious: Tokyo Drift
Final Destination 3
From the Terrace
Holding the Man
How To Win The US Presidency
In the Shadow of the Moon
ISIS: Women Unveiled
Masha and the Bear (season 2)
Memoria
The Naked Prey
NCIS (season 13)
Pay It Forward
The Real Texas Chainsaw Massacre
Roseanne (collection 3)
Sleepy Hollow
Sliding Doors
Star Trek: Nemesis
Teacher's Pet
The Verdict
The Wedding Planner
What Women Want
Young@Heart
Zack and Miri Make a Porno
August 3–13
Beat Bugs (season 1)
David Cross: Making America Great Again
Ever After High: Epic Winter
The Little Prince
Punk's Dead: SLC Punk 2
Slow TV: National Firewood Evening
Slow TV: National Firewood Morning
Slow TV: National Firewood Night
Slow TV: National Knitting Evening
Slow TV: National Knitting Morning
Slow TV: National Knitting Night
Slow TV: Northern Passage
Slow TV: Northern Railway
Slow TV: Salmon Fishing
Slow TV: The Telemark Canal
Slow TV: Train Ride Bergen to Oslo
The Confirmation
Real Husbands of Hollywood (season 4)
T­Rex
St. Vincent
Flight of the Butterflies
No Country for Old Men
Ask the StoryBots (season 1)
The Get Down (part 1)
Project Mc2 (season 2)
13 Cameras
August 15–25
Louis CK: Live at the Comedy Store
Let's Go to Prison
Our Last Tango
The Curse of Sleeping Beauty
The Last Heist
Puffin Rock (season 2)
Bottersnikes and Gumbles (season 1)
Fearless (season 1)
I'll Sleep When I'm Dead
Maz Jobrani: I'm Not a Terrorist, But I've Played One On TV
Law & Order: Special Victims Unit (season 17)
Septembers of Shiraz
The Road
August 26–31
Blue Is the Warmest Color
Dawn of the Croods (season 2)
Glitter Force (season 2)
Jeff Foxworthy and Larry the Cable Guy: We've Been Thinking…
Once Upon a Time (season 5)
XOXO
Rams
The State of Marriage
Ku'damm 56 (season 1)