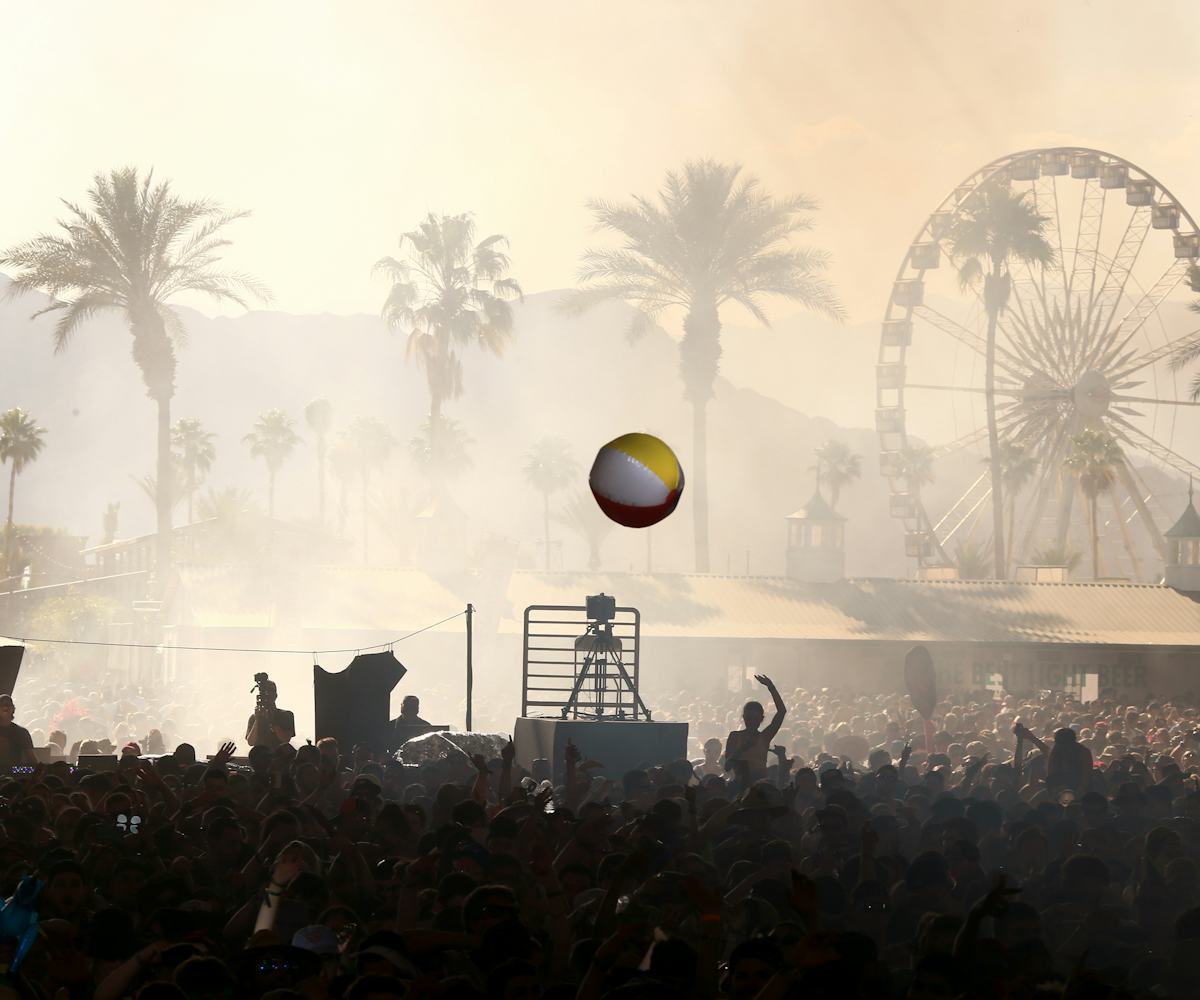 Photo by Christopher Polk
New York Is Probably Getting Its Own Coachella
except it's called panorama
There's no doubt that when it comes to the glut of summer music festivals, Coachella reigns supreme. The two-weekend behemoth serves as the unofficial kick-off to festival season, and despite later summer entries like FYF, and it's location in the California desert, is pretty much L.A.'s de facto music extravaganza. So it makes sense that Coachella's organizers would want to bring their clout and formula for success to the East Coast's biggest market.
The Daily News is reporting that AEG Live—the mega production company that puts on Coachella—is doing just that, with plans to launch a new festival, Panorama, in Flushing, Queens, at the site of the 1964 World's Fair. The problem is is that NYC already has a three-day summer music fest to call its own, the very popular and independently-run Governors Ball on Randall's Island, which last year boasted headliners like Drake, The Black Keys, Lana Del Rey, and Björk. But if AEG has their way, Panorama would take place just two weekends after Governors Ball in June, and organizers fear the corporate event might dwarf their festival and weaken their ability to land big name acts (we say there are enough to go around). 
"The timing of this corporate-run festival would threaten our ability as a small business to continue putting on the kind of event that has showcased the best artists, created hundreds of local jobs and put millions of dollars back into the city's economy," said Tom Russell, of Founders Entertainment, which is responsible for Governors Ball. 
None of this has officially been announced yet, but if there's one city that's big enough for two festivals, it's New York—just maybe not in the same month.