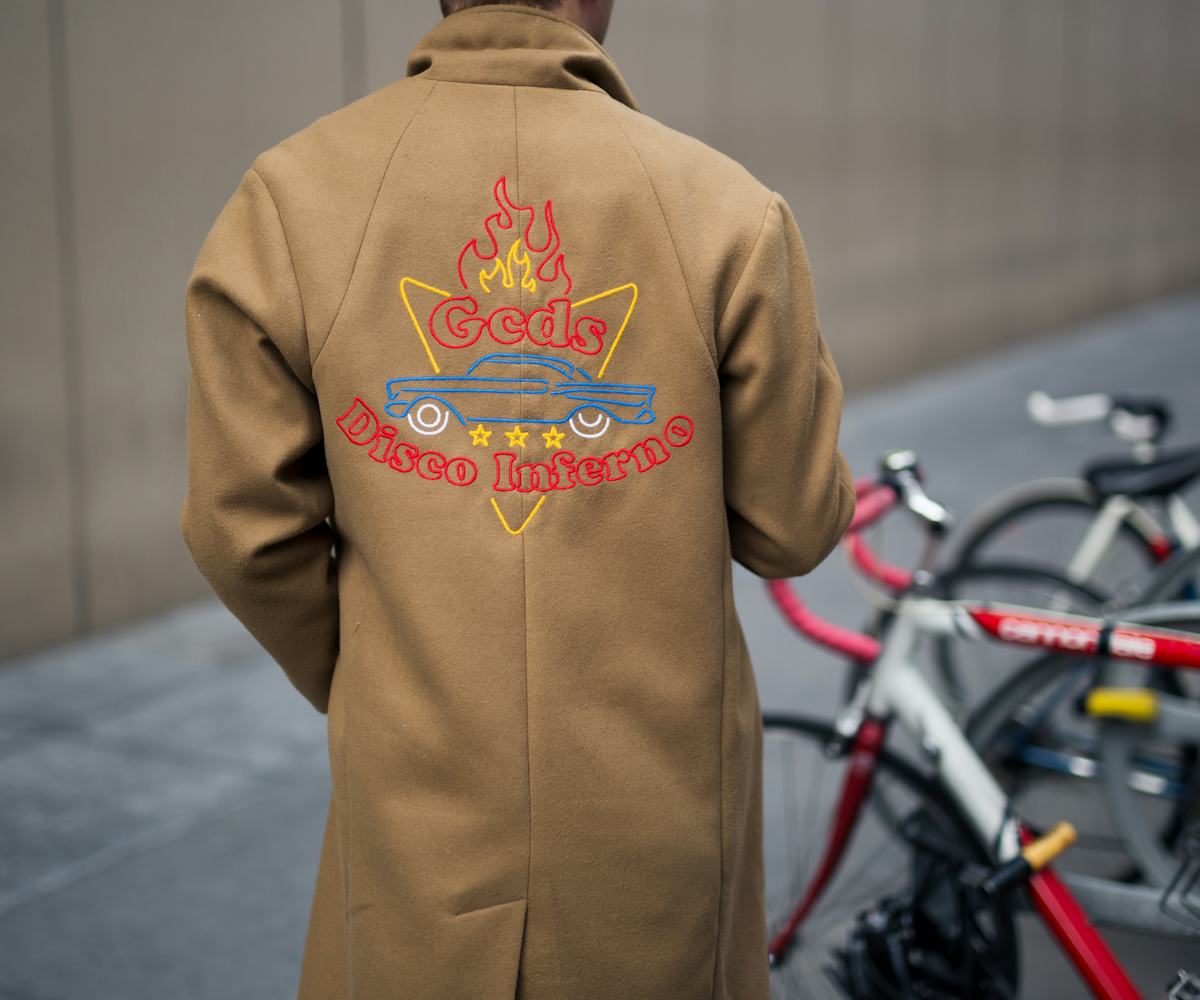 Photo by Matthew Sperzel
It Was All About The Coat For Day One Of NYMFW Street Style
Wrap it, drape it, hold it, wear it
Rihanna once said, "You can do anything with a great jacket, the bigger the better." According to the superstar, major outerwear allows you to wear any silhouette underneath; "it gives you an attitude." Indeed, a strong coat can transform an outfit completely. Lucky for us then that we're in the middle of winter, which, especially on the East Coast, is the time to let your freaky coat flag fly.
In that same interview, Rihanna said she prefers men's coats because their oversized (on her) silhouette allows for the aforementioned sartorial freedom. Queue New York Men's Fashion Week, a hub of coat porn. The bitter temperatures of late means that layers took to the streets in droves—some draped, some worn properly, all showing that RiRi's immaculate sense of style applies to everyone.
Day one is over, but these coats are forever.
Cher Horowitz's iconic Clueless outfit but reversed and made into menswear.
That neon is beyond.
Come for the hat, stay for the perfectly coordinated purple socks.
This hoodie's got its eyes on you.
Burn, baby, burn.
DIY has never looked so fly.
Tattoos are forever the best accessory.
A patch (or three) to match.
Category is: draped.
This ain't your regular Inspector Gadget trench.
Pizza and silk, what's not to love?
Dapper with a side of punk.
A leather jacket can make even the comfiest fashion look editorial.
Who is she?
Heel yeah!