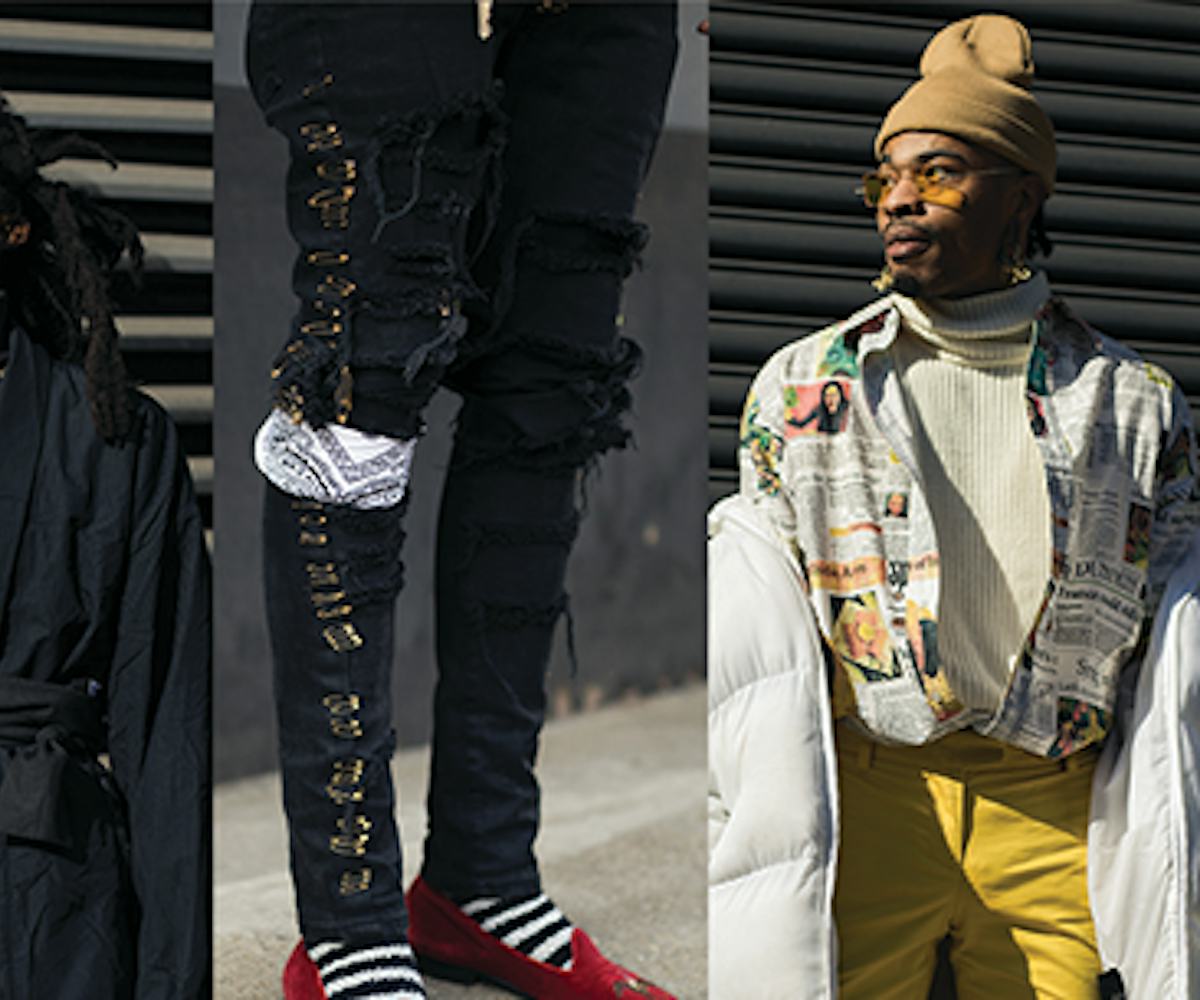 Photo by Matthew Sperzel
At NYMFW Day 4, Street Style Was All About Breaking Gender Norms
Florals, sequins, and heels
Yesterday marked the last day of New York Men's Fashion Week, and it definitely went out with a bang—in terms of street style, that is. We must say, showgoers definitely dressed to impress. The underlying theme seemed to be all about gender fluidity. From flowing floral robes and coats to structured dresses and more, yesterday's street style stars broke the gender norms—and we're loving it.
This look is so on point for Pantone's Color of the Year.
Who says you can't wear your pajamas to a fashion show?
Bathrobes are totally street style-appropriate.
Yes to every part of this look.
Statement boots, statement crowns...
Who needs a coat when you can wear a gorgeous embroidered robe, instead?
A statement hoodie breathes life into an otherwise neutral look.
Sick of your ol' leather jacket? Try painting it.
Have you read the news today?
Tfw your hair matches your scarf, and it works.
We are living for this coat.
A proper lesson in mixing prints.
This look is a total '90s throwback, and we're definitely not mad about it.
Feeling underdressed in a graphic tee? Throw a harness over it.
We're getting total Hot Topic vibes from this safety pinned pant leg (in the best way possible).
The best accessory at Men's Fashion Week? A skateboard that matches your sweater.