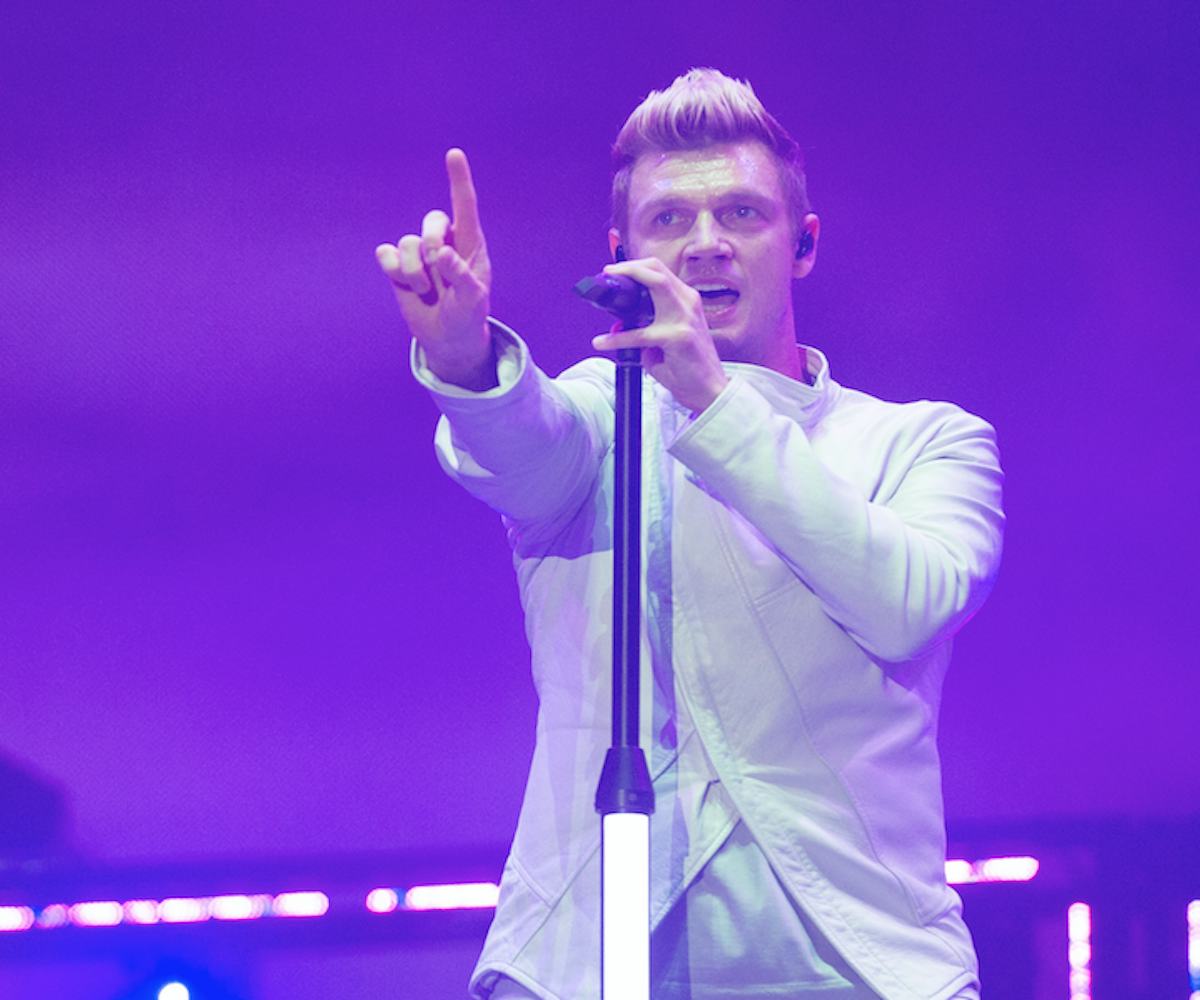 Photo by Ollie Millington / Getty Images
Backstreet Boy Nick Carter Accused of Rape
"I told him I didn't want to go any further"
Melissa Schuman, a former member of the early-2000s girl-group Dream, has written a post on her blog detailing her memory of being raped on the set of the film The Hollow by Backstreet Boys member Nick Carter.
"I am about to share something that I've wanted to pretend never happened since I was 18," Schuman writes. "A burden I thought I'd have to carry for the rest of my life and suffer in silence."
Schuman goes on to give a detailed recounting of the scene: the two had been drinking and began kissing until Carter pushed her into a bathroom and began unbuttoning her pants. "I told him I didn't want to go any further," she says.
"He was visually and clearly growing very angry and impatient with me. I couldn't leave. It was evident to me, that I couldn't leave. He was stronger and much bigger than me, and there was no way I would be able to open that door or have anyone help me," the post continues.
"He told me, 'don't worry. I won't tell anybody.'"
Schuman also says that she had considered pressing charges following the incident but was worried about her reputation and the repercussions reporting the attack might have on her career. She decided to tell her story after reading an account of a similar incident on Radar.com. 
"I feel I have an obligation now to come forward with the hope and intention to inspire and encourage other victims to tell their story," Schuman writes. "We are stronger in numbers. If you are reading this and you have been assaulted, know you don't have to be silent and you are not alone. I know it's scary. I'm scared."
Rumors about Carter's mistreatment of women had been floating around the Internet for a while: In 2004, The New York Post ran a story about the physical abuse Paris Hilton may have faced while dating him.