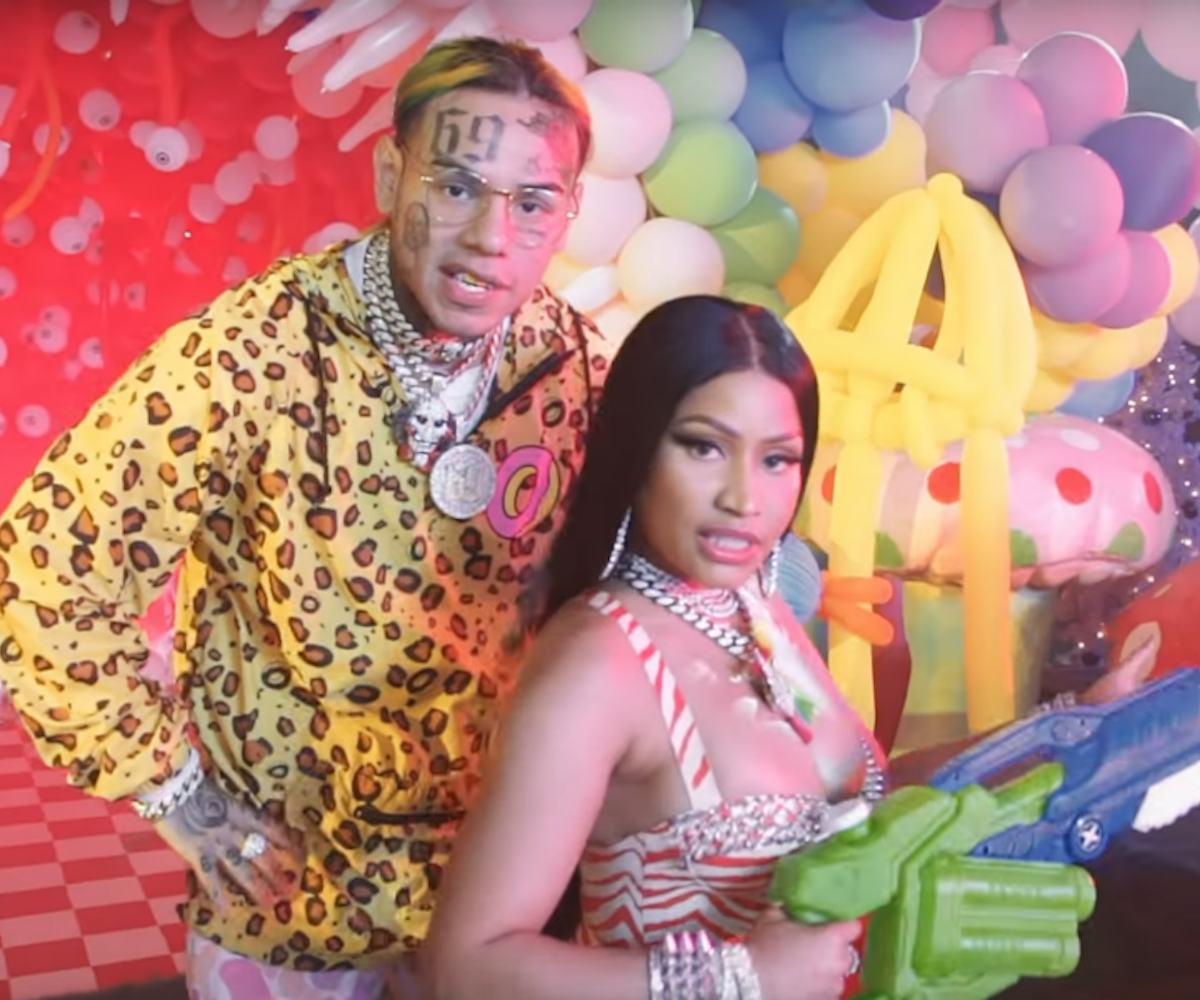 Photo Via YouTube.
Nicki Minaj "Fought" For 6ix9ine To Perform At The VMAs
Nicki Minaj is continuing to voice her support for controversial collaborator 6ix9ine—apparently going as far as trying to have him perform with her at the MTV Video Music Awards.
On Monday, Minaj performed a medley of her songs for the show from NYC's Oculus. One portion of the performance included her verse from "FeFe"—the song she recorded and made a video for with the rapper.
Since the song and video were released last month, much has been written about Minaj's co-sign of his work. 6ix9ine previously made headlines after he pled guilty to posting explicit videos of a 13-year-old girl in 2015.
According to The Fader, Minaj said on yesterday's episode of her Beats 1 radio show that she "fought" for 6ix9ine to perform at the VMAs with her. However, "Somewhere along the line he didn't get approved to perform by the powers that be." Hmm.
"I don't want anyone to think for a second that I wouldn't invite him to perform his hit record. I want everyone to know my character. I really fought," she continued. "It is what it is. When I know somebody there's nothing you can tell me about [them]. That's just how it is."