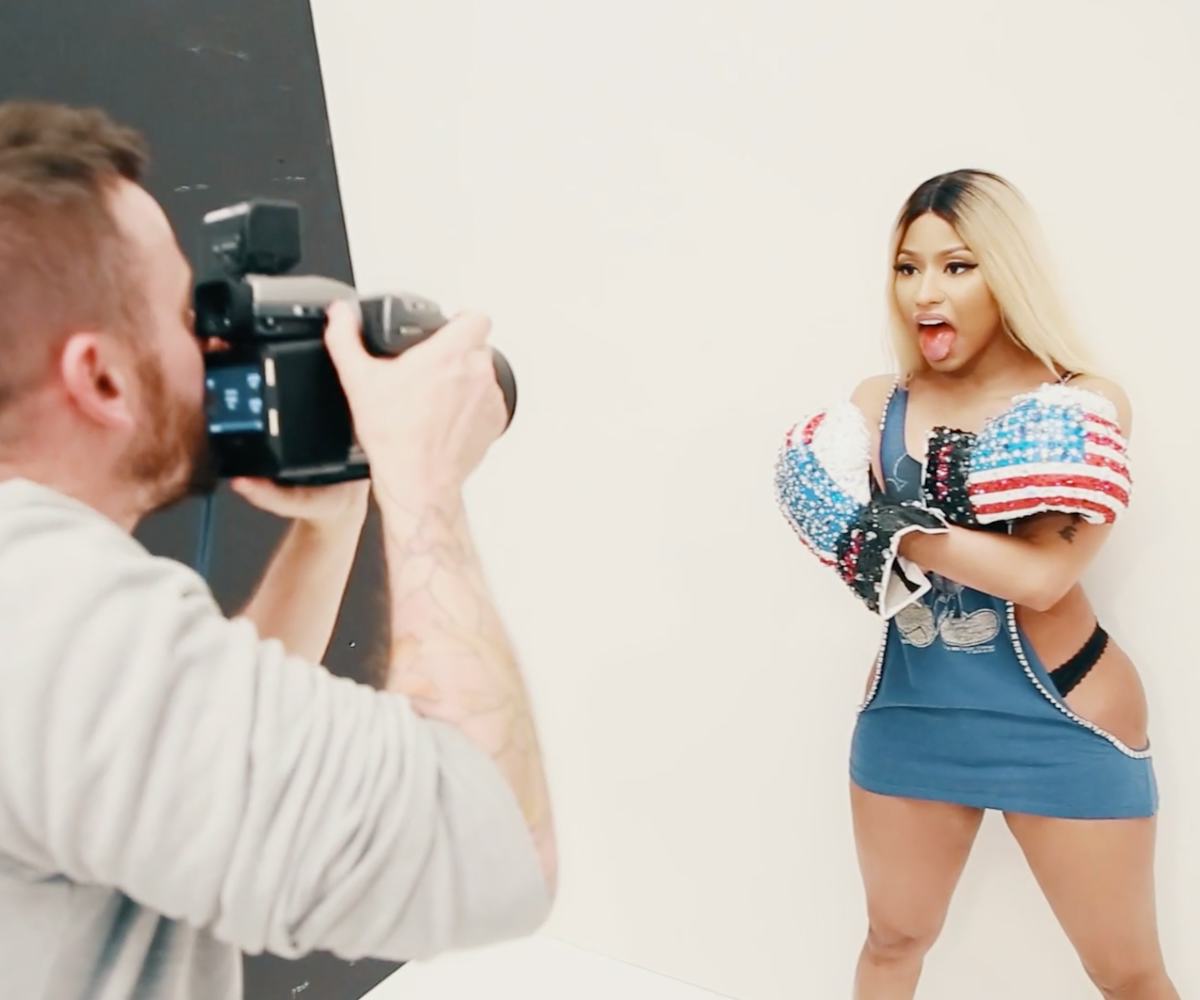 Photo via NYLON.
Go Behind The Scenes Of Nicki Minaj's NYLON April Cover Shoot
"I'm obsessed with the shoot"
When it came to having her photos taken, it should serve as no surprise that our April cover girl Nicki Minaj was a natural.
We went behind the scenes at Milk Studios, in New York City, where her April cover shoot—photographed by Matt Irwin and styled by Daniela Jung—was taking place. In between takes, wardrobe changes, and touch-ups, we got to hang out and chat with the star about her favorite parts of the day. She told us, "I'm obsessed with the shoot; I know my fans are going to be obsessed with the shoot. It felt so fresh and new to me, very vibrant."
She went into detail about her favorite looks—and, obviously, they aren't for the faintest of heart. From an embellished Fausto Puglisi jacket to a studded sweatshirt by Studmuffin NYC, down to hair that made her feel like "a new human," she certainly favored the more edgy looks.
The rapper, despite feeling under the weather and being "Theraflu'ed up" at the time, remained fun and energetic, giving the camera her sexiest, throwing punches (with iced out boxing gloves by Gasoline Glamour, of course), and just fooling around making goofy faces.
"Every time I shoot with him, I'm obsessed with the pictures and I don't want to stop shooting," she said of Irwin.
She also let us know what to expect from her character, Draya, in the upcoming movie, Barbershop: The Next Cut (hint: a possible fight with Eve's character).
Check out the exclusive behind-the-scenes video in full, above.