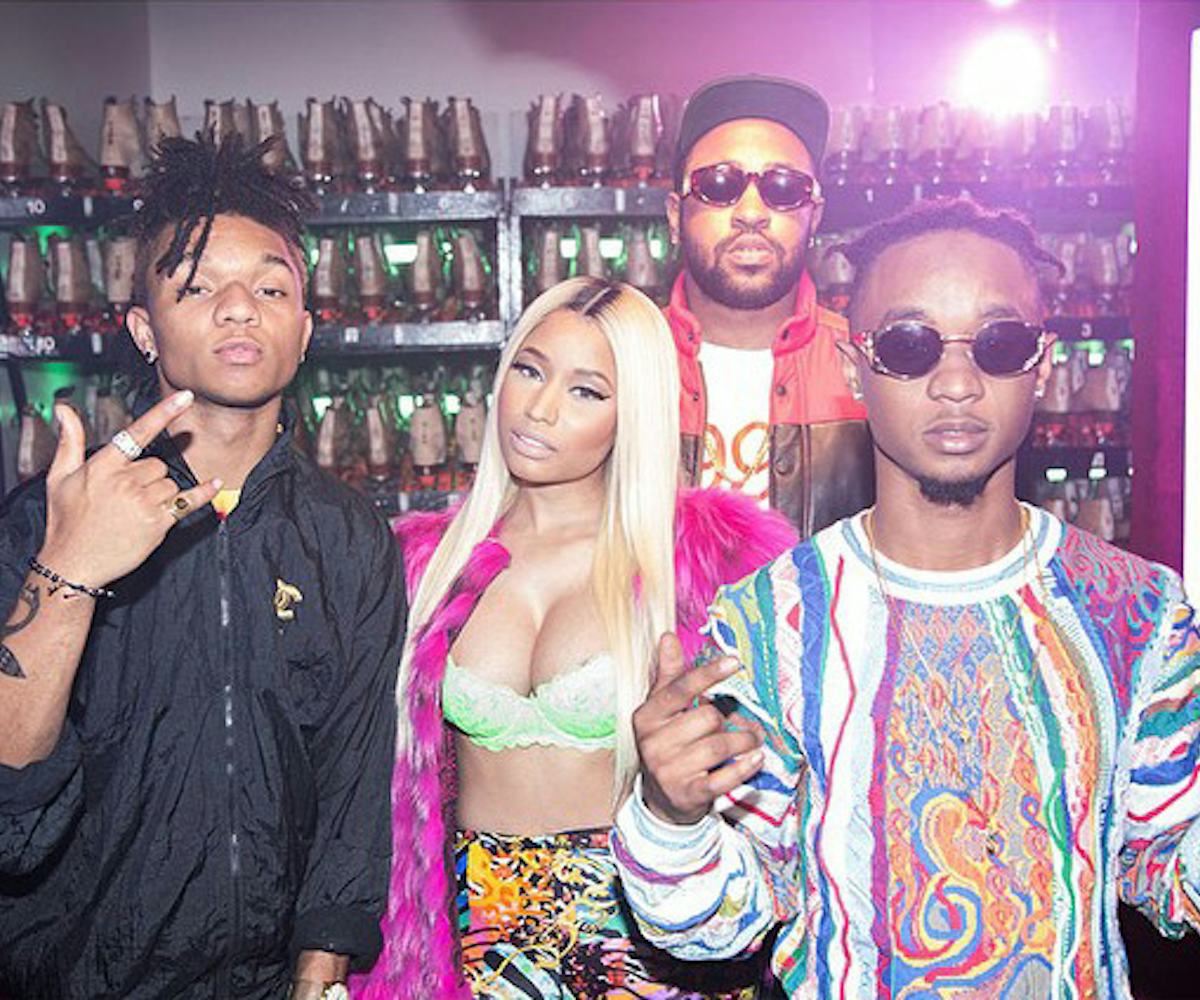 Photo courtesy of Vevo
Nicki Minaj's 'Black Beatles' Remix Might Be Better Than The Original
Listen to 'Black Barbies' now
Now that Rae Sremmurd's "Black Beatles" has soared to the top spot on the Billboard Hot 100—thanks, in large part, to its role in making the "mannequin challenge" one of 2016's biggest viral sensations—the rap game's elite will be clamoring to get in on the action. First up is Nicki Minaj, who on Monday dropped her remix called "Black Barbies." And yes, it has bars for days, including a savage Donald Trump dis for good measure. 
Minaj—who's made no secret of her disdain for the president-elect—takes on Trump's wildly unpopular anti-immigration stance with a line that showcases the same wit that's made her one of hip-hop's most skilled lyricists. "Island girl, Donald Trump want me go home/ Still pull up with my wrist looking like a snow cone," she raps, adding that she's "praying all my foreigns don't get deported."
Minaj also took to Instagram to congratulate Sremmurd and producer Mike WiLL Made, who she previously teamed with on the club banger "Throw Some Mo.'" "Why? Cuz 2 Lil black kids got the NUMBER 1 RECORD IN THE COUNTRY & I'm soooooo happy for Mike Will," Minaj wrote. 
Now all we need is Minaj's mannequin challenge and we're good. Listen to "Black Barbies" below.