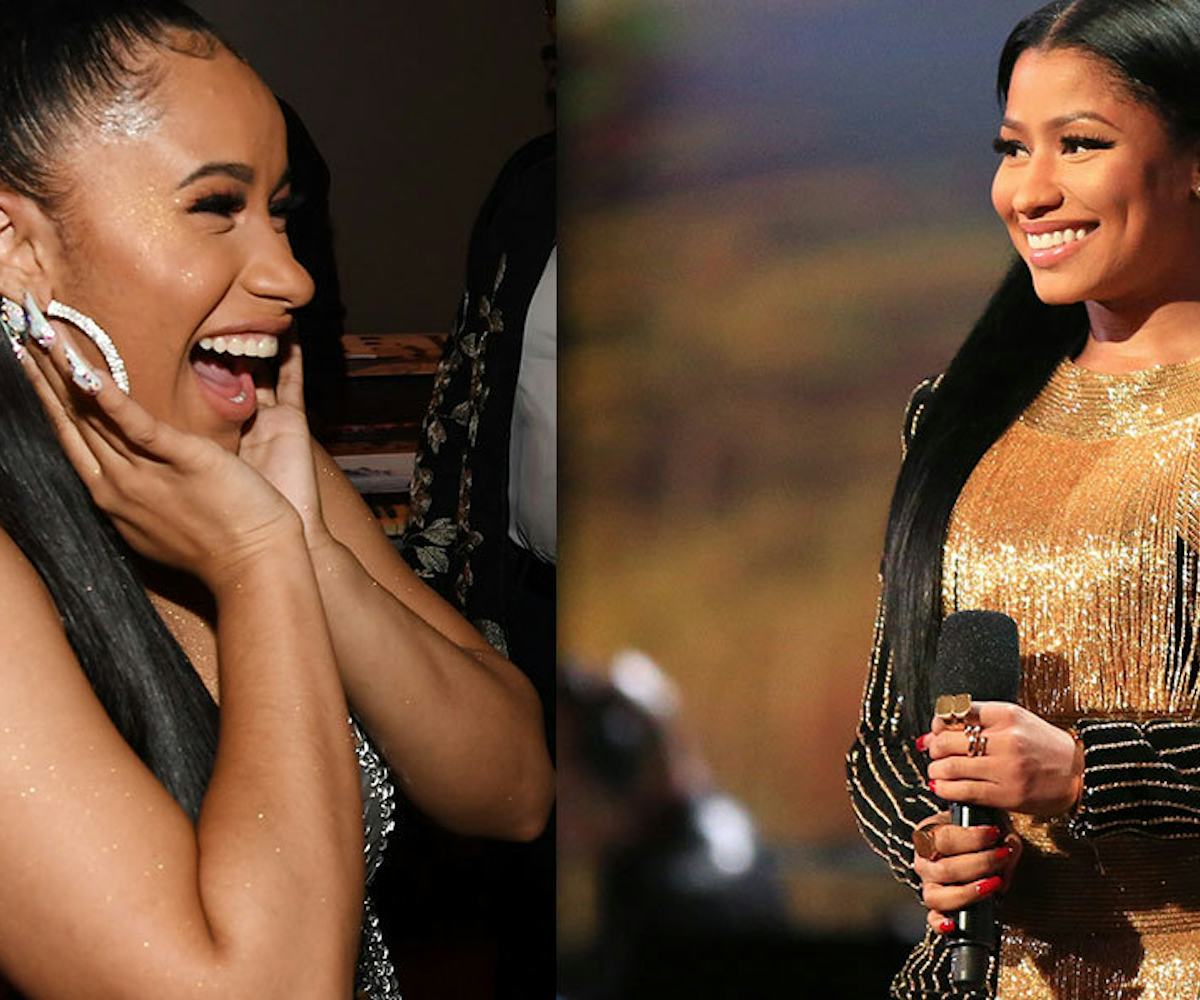 Photo by Paras Griffin/Getty Images for BET; Photo by Christopher Polk/Getty Images for A+E Networks.
Nicki Minaj & Cardi B Squash Any Rumors Of Beef With New Song
The ladies join Migos on "Motor Sport"
Nicki Minaj and Cardi B teamed up on a new song with Migos, proving that not all female rappers have beef with one another.
Rumors of a feud between the two started swirling ever since Cardi B's "Bodak Yellow" began creeping up the charts. Both have repeatedly refuted the claims—Nicki even congratulated Cardi when her single hit No. 1—but, nonetheless, the internet persisted. Well, everyone can stop trying to make a feud happen, because it's not going to. Also, let's stop pitting women against one another, shall we?
What's better, neither of the rappers even bothered to address the alleged bad blood within their verses. Nicki does refer to another anonymous person as her son, which brings her "son" count up to at least 39 if we're to believe MTV's numbers. While Cardi gushes about her relationship with Migos' Offset and refers to herself as the "trap Selena." We'll allow it!
Listen to "Motor Sport," below, and remember ladies, we're always stronger together.