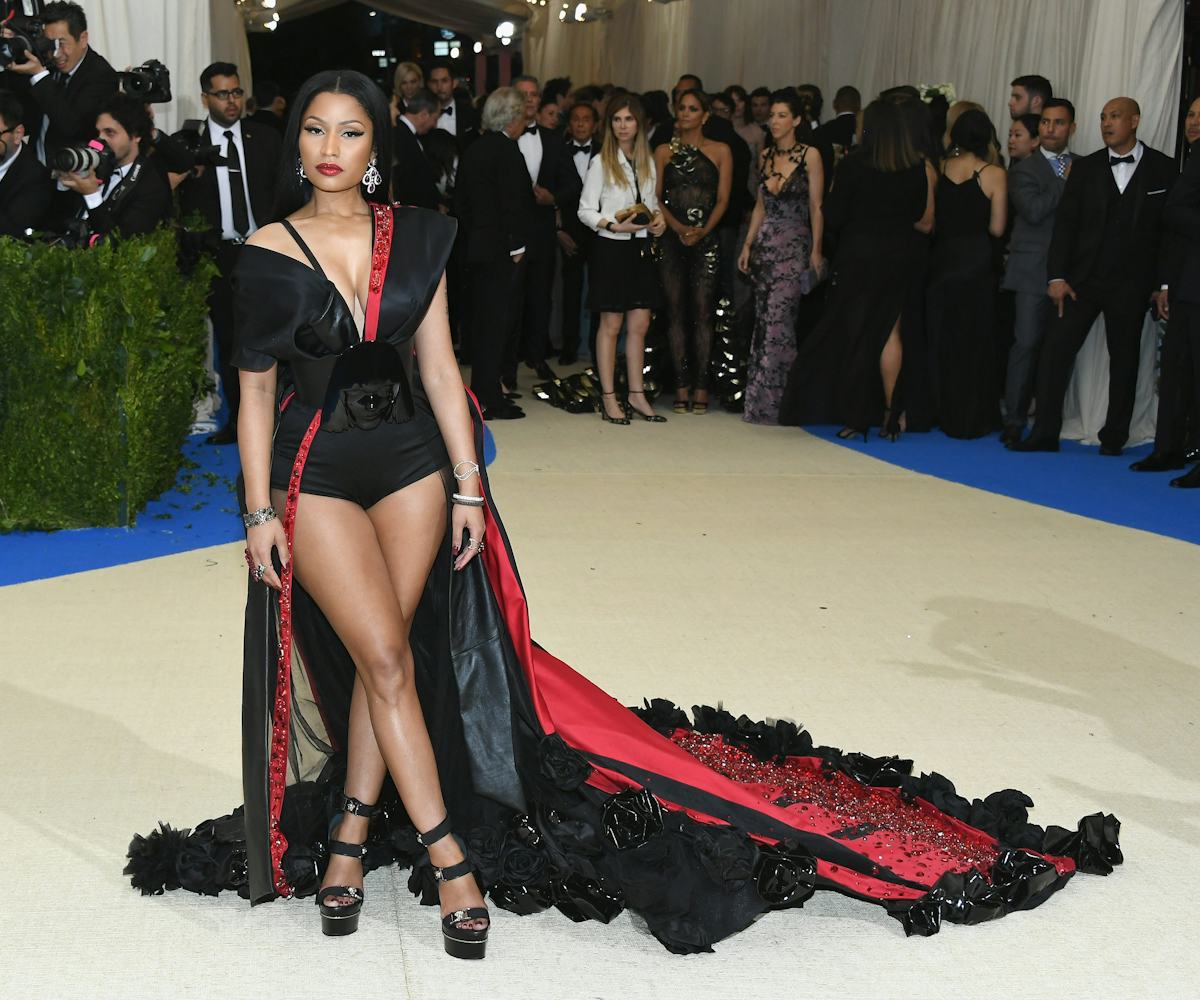 Photo by Dia Dipasupil/Getty Images
Nicki Minaj Agrees To Pay Off Student Loans And Tuitions For Over A Dozen Fans
It all happened via charitable tweetstorm
Nicki Minaj's Saturday night started normally enough; she was retweeting fans' submissions to her promotional #RegretInYourTears challenge. The winners of said challenge would get to choose between attending the Billboard Music Awards or joining Minaj in the studio. Then, one fan asked if Nicki would be able to pay their school tuition and the ante was instantly upped. Ms. Minaj stayed in the game though, saying she'd pay if the fan could show proof of straight As.
Of course, after that more requests started pouring in and Nicki generously obliged—agreeing to pay everything from loans, to tuitions, to payments for books and room and board: 
After a flurry of payment promises Nicki eventually called things off, for now: 
The Oprah-style insanely generous giveaway certainly changed a lot of lives, and if you believe in karma Nicki is definitely putting good juju out there. Her impromptu scholarship fund comes on the heels of Chance the Rapper helping to launch an arts and literature fund for Chicago students as well as Beyoncé launching her "Formation Scholars" award. This is a trend we're here for. 
Nicki reportedly made $20.5 million in 2016 alone, and we love to see her giving some of that back to her fans. Also thanks to some of her revealing lyrics we know how important college is to Nicki, who never went to college herself. "I want 'Caiah to go to college, just to say 'We did it!'" she rapped about her brother in "All Things Go." Thanks to her generosity, she's making college a reality for a whole lot of people.