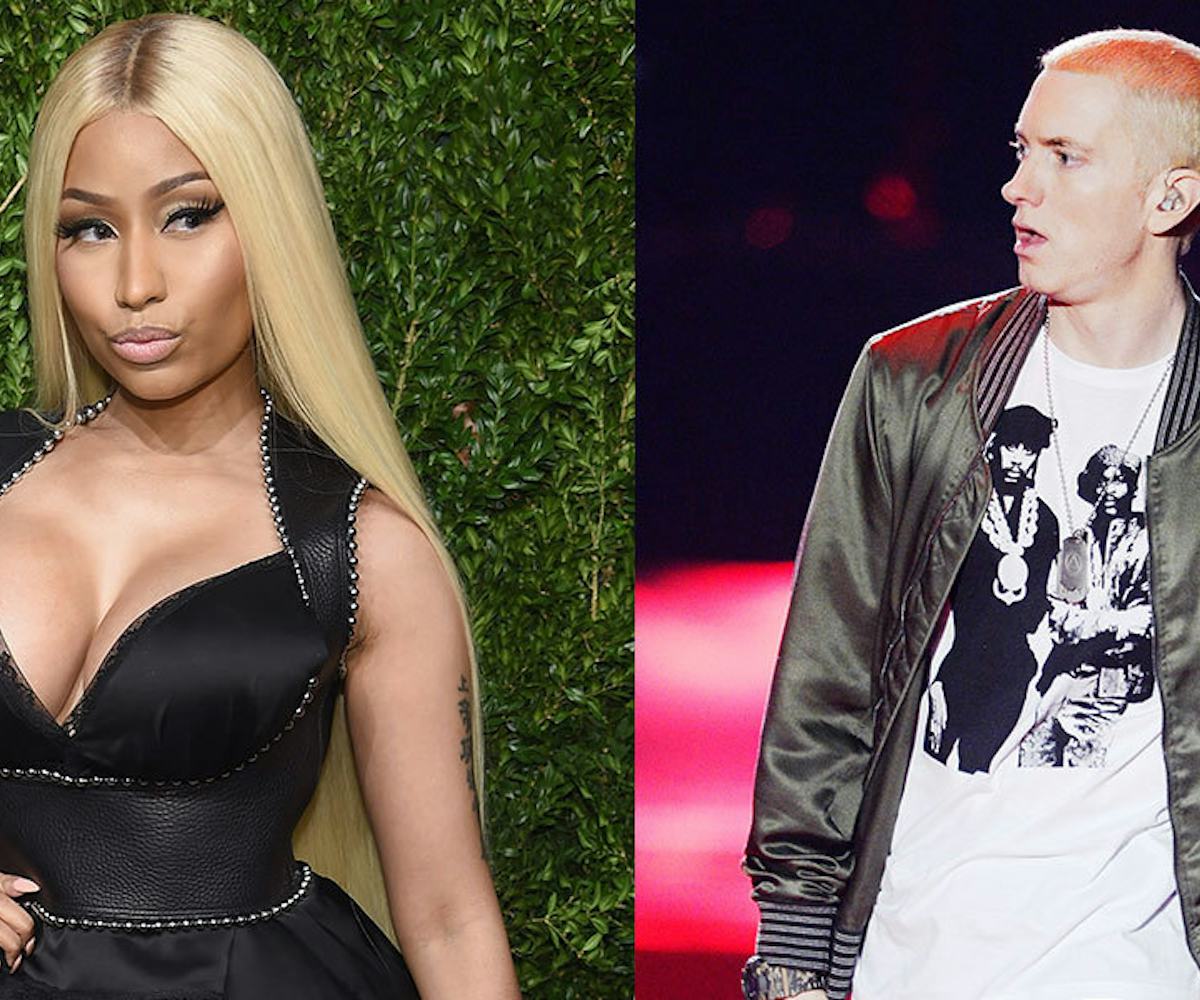 Photo by Dimitrios Kambouris/Getty Images; Photo by Kevork Djansezian/Getty Images for MTV.
Are Nicki Minaj And Eminem Really Dating?
It sure would be an interesting pairing
On Nicki Minaj's "Barbie Tingz," she brags about "bagging a white guy." Now, we've learned that white guy might be Eminem.
Nicki is featured on YG's new track "Big Bank" alongside 2 Chainz and Big Sean. She raps on her verse: "Back to Back Maybach, stack the M's/ Told 'em I met Slim Shady, bag the Em/ Once he go black, he'll be back again." And yesterday, Nicki posted a video of her ad-libbing her part on Instagram and calling out the Em line specifically in the captions. When a curious fan asked whether she was dating Eminem, Nicki replied with a simple "yes."
Now, is that a joking "yes" or a serious "yes"? Is Nicki dating Em? Or maybe Roman's dating Slim? Either way, pics (together) or it didn't happen.