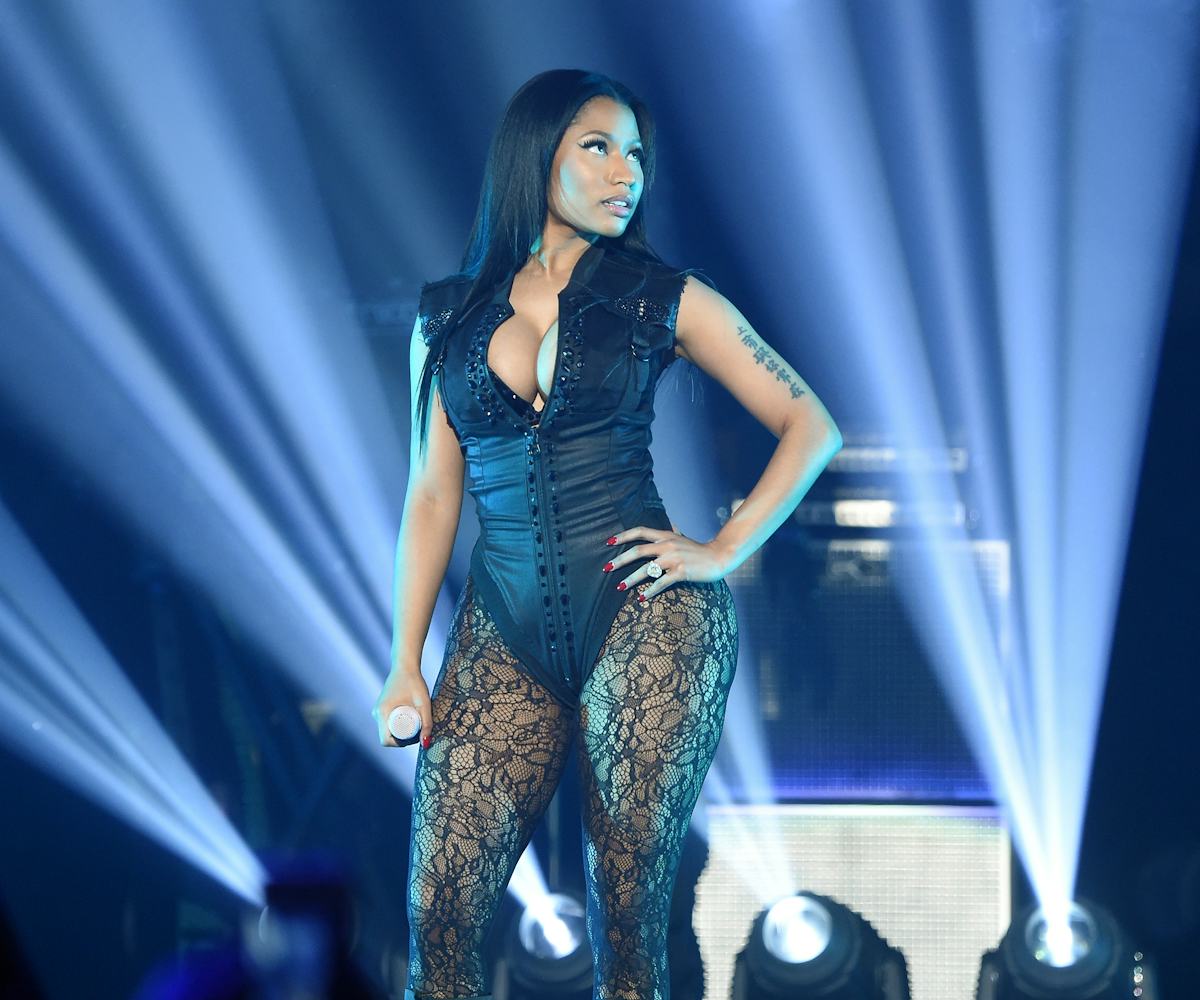 Photo by Jamie McCarthy / Getty images
Nicki Minaj Wants You To Know That She Never Slammed Kanye West
If Nicki Minaj decides to come after you, you'll know it. Just ask Lil Kim, Miley Cyrus, and, most recently, Melania Trump, all of whom have incurred Minaj's wrath for one reason or another. Over the weekend, several outlets decided to report that Kanye West was Minaj's latest target, after comments she made in an upcoming interview with Marie Claire were revealed. 
"I'm so tired of black women feeling that when our men get rich, they're going to leave them for a woman of a different race," Minaj told the magazine for its upcoming October cover story. "It wasn't funny when Kanye said, 'When he get on, he'll leave your ass for a white girl,' Minaj explained, referring to West's Late Registration banger "Gold Digger."
The media was quick to interpret the quote as a direct shot at West, especially after Minaj mentioned his marriage to Kim Kardashian, saying, "Kanye happens to be with a white girl now." On Monday, a clearly irritated Minaj hopped on Twitter to clarify her remarks. 
"'Slams' a man/genius who gave me one of the biggest looks of my career? I said he wasn't kidding, he was speaking the TRUTH," Minaj clapped back after Cosmopolitan tweeted that she'd slammed West over "racial double standards."
"I was saying he's the one who said it first. He doesn't apologize for his choices. He tells the truth about stuff ppl don't wanna hear!" Minaj added.
It looks like we can officially add the media to the list of people who now know not to mess with Nicki Minaj.