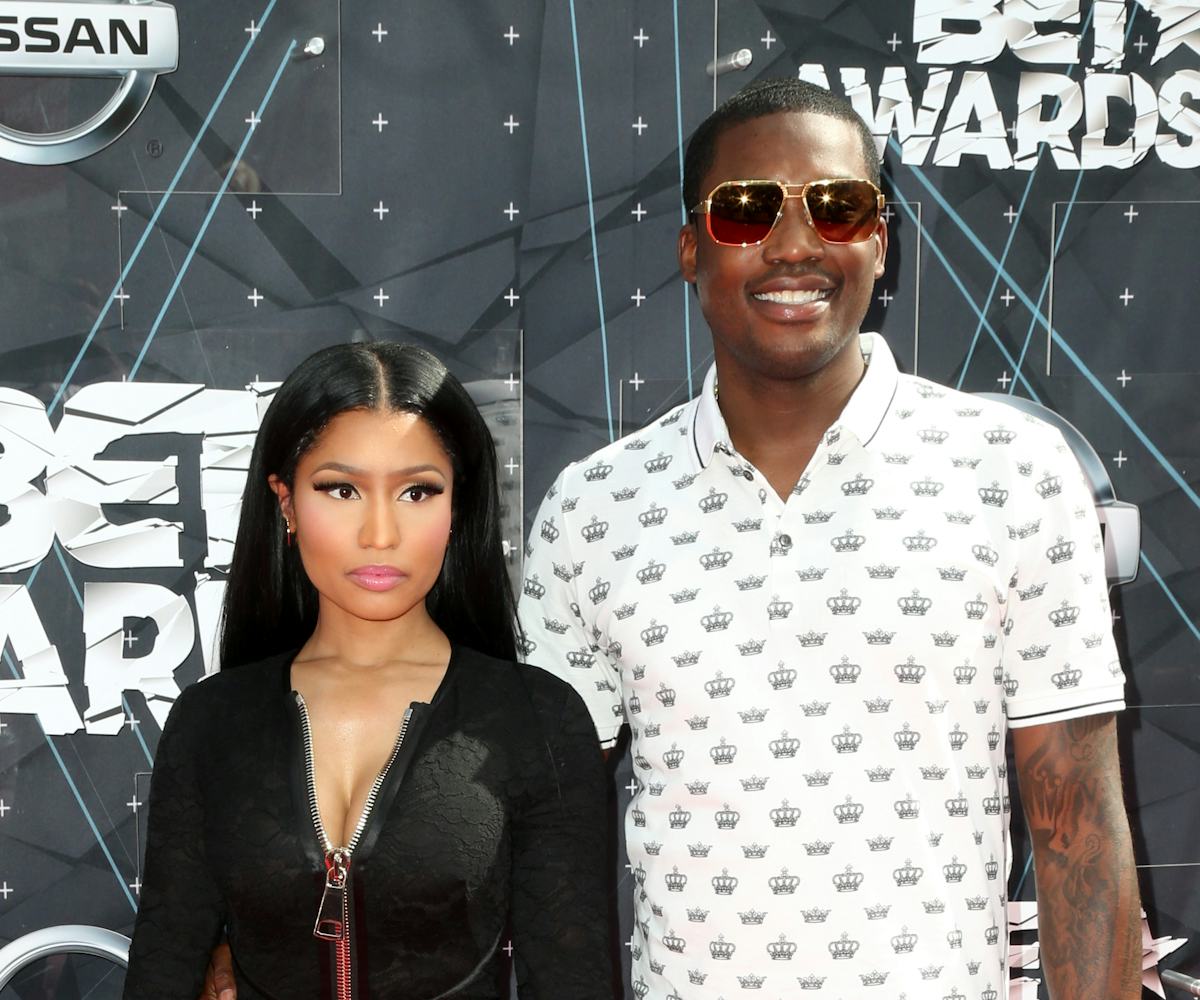 Frederick M. Brown / Getty Images
Nicki Minaj Tweets That She And Meek Mill Are Over
One of music's strongest power couples is no more. With a single tweet, Nicki Minaj announced that her relationship with Meek Mill is history. "To confirm, yes I am single," she wrote. "Focusing on my work & looking forward to sharing it with you guys really soon." The tweet came amidst swirling rumors that the two had finally gone their separate ways, after performing and partying separately on New Year's Eve.
At first, Minaj and Mill kept their relationship a secret, going public with it in 2015 after posting numerous photos together on social media. Theirs was a relationship that took them into the studio, jumping on one another's tracks multiple times. Their most public crisis came when Mill got into a very public feud with Drake, who at the time was one of Minaj's closest friends and labelmate. Their relationship inspired Drake's infamous bar "Is that a world tour or your girl's tour?" on the diss track "Back to Back," a reference to Mill's opening slot on Minaj's Pinkprint Tour. Minaj stood by Mill as Drake publicly mocked him, and the beef caused a schism in her relationship with Drake that, from what we know, has yet to be repaired.
Last year, there was speculation that Minaj and Mill had gotten engaged after she was spotted wearing what looked like an engagement ring. But Minaj cleared up the rumors to Ellen DeGeneres. "That's not an engagement ring," she said. "I have two rings from this boy that likes me. That's not my engagement ring though. He said, that's my second ring, and he said if I get a third ring, then that's my engagement ring."
Sadly, it looks like there will be no third ring.