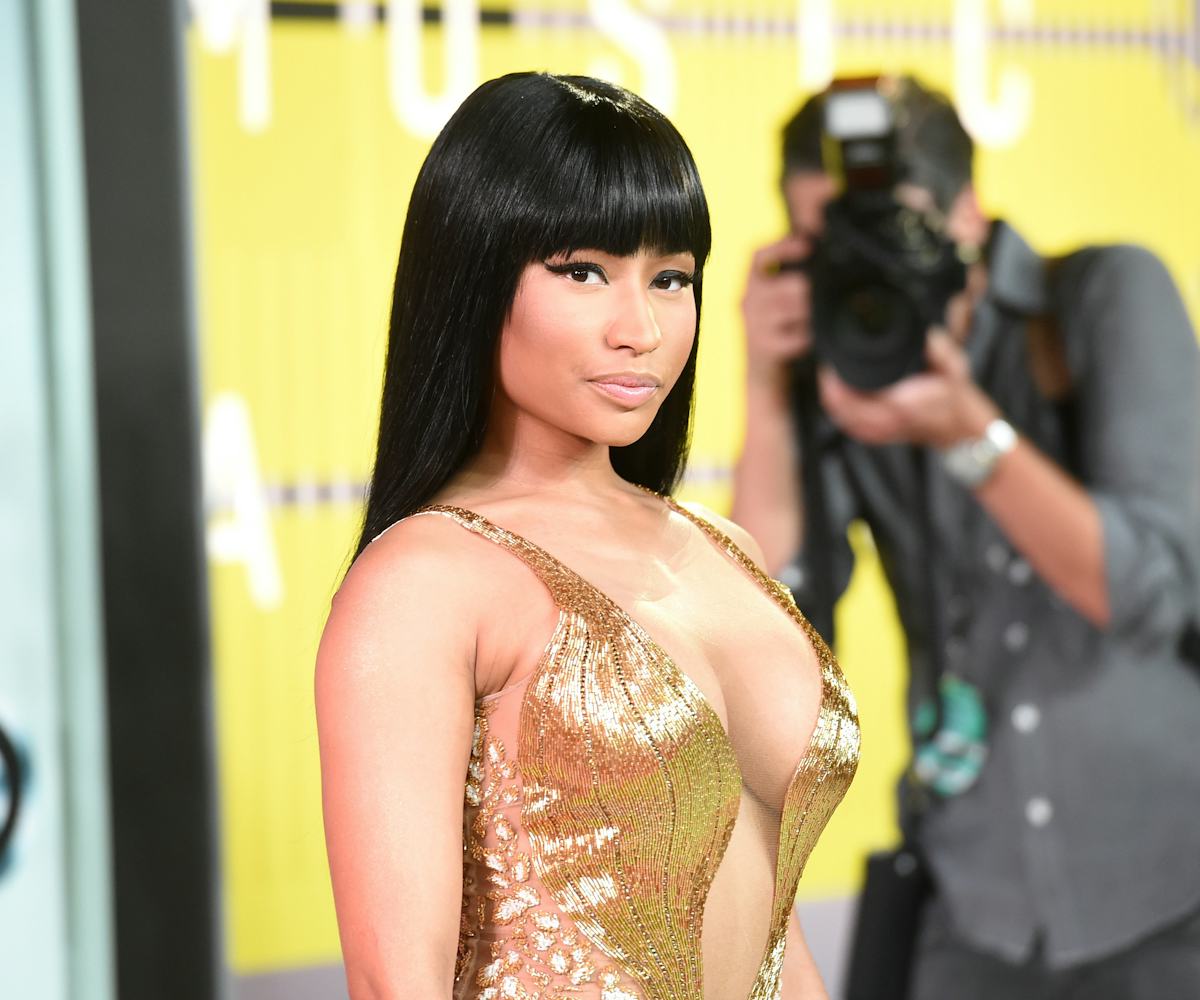 Photo via Jason Merritt / Getty Images
nicki minaj and miley cyrus had a confrontation at the vmas
After being snubbed and not receiving a Video of the Year Award nomination, Nicki Minaj accepted her win for Best Hip Hop Video with grace, thanking her family, fans, and her pastor, Lydia. And then she turned on host Miley Cyrus, who voiced her disapproval of Minaj's VMA rant earlier this week.
"And now, back to this bitch that had a lot to say about me the other day in the press. Miley, what's good?" Minaj finished her speech, leading Cyrus to quickly repond: "We're all in this industry. We all do interviews and we all know how they manipulate. Nicki, congratufuckinglations...." Cyrus then reminded viewers that they can still vote for the Artist to Watch Award, which she herself lost in 2008, and said while repeatedly glancing at Minaj, "I was fine with it, whatever, no big deal, because it's just an award and I persevered."
The moment was certainly unexpected and we can't say whether it was too dramatic for it to be scripted or not. (We have sources inside of MTV saying that it was a surprise to them, too—but they wouldn't go on record, so take that for what you will.) Minaj did seem pretty outraged with Cyrus' retort and Cyrus seemed a little less easy-breezy than usual in her response. And to add fuel to the mysterious fire, Minaj tweeted a crypic laughing tweet after the incident, leaving us to wonder if her "lmfao" was passive-aggressive or lighthearted.
Was this awkward moment a VMA gag or just Minaj turning the tables on the host? Take a look below and decide for yourself.