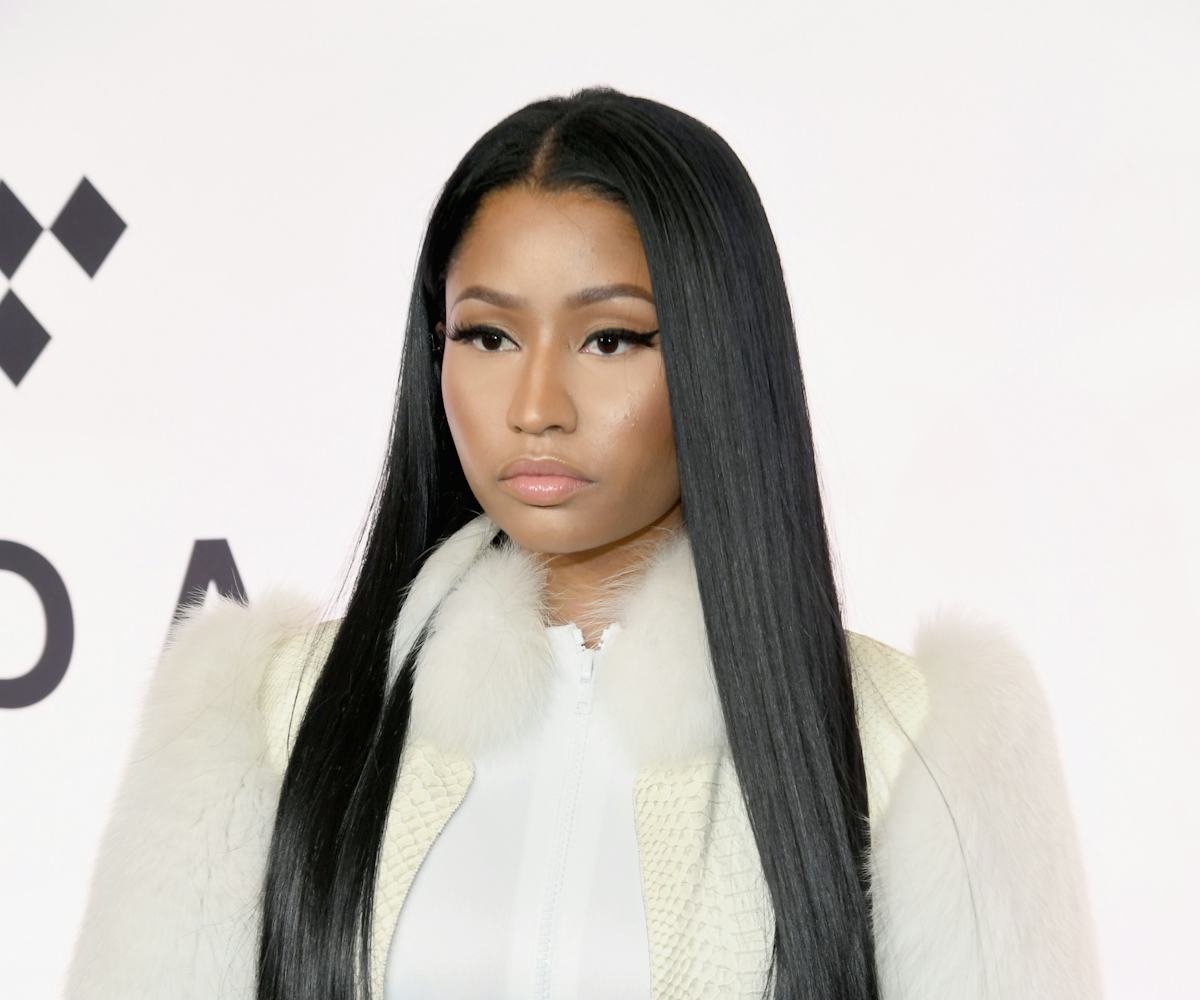 Photo courtesy of Larry Busacca / Getty images
Nicki Minaj Reunites With Drake + Lil Wayne On Remy Ma Response
If you were wondering why it took Nicki Minaj so long to respond to Remy Ma's scathing diss track "Shether," it's because she was busy recruiting reinforcements. On Thursday night, Minaj dropped three new songs, including "No Frauds," a Remy Ma rebuttal featuring her Young Money label mates Drake and Lil Wayne.
"Tried to drop 'Another One,' you was itchin' to scrap/ You exposed your ghostwriter, now you wish you were scrapped," MInaj raps. "Heard your pussy on yuck, I guess you needed a pap." Though she only devotes one verse to her rival, Minaj holds nothing back on the unapologetic banger. "What type of bum bitch shoot a friend over a rap?/ What type of mother leave her one son over a stack?" Minaj continues. "Lil' boogie down basic bitch thinkin' she back/ Back to back? Oh, you mean back to whack/ Back to back? Me and Drizzy laughed at that/ They say numbers don't matter, but when they discussing the kings/ They turn around and say LeBron ain't got six rings."
And while "No Frauds" is likely to get all the attention, Minaj's other new tracks, the Lil Wayne-assisted "Changed It" and "Regret in Your Tears," suggest that the Rap Queen's hotly anticipated The Pinkprint follow-up will live up to the hype. Listen to "No Frauds," "Changed It," and "Regret in Your Tears" below.