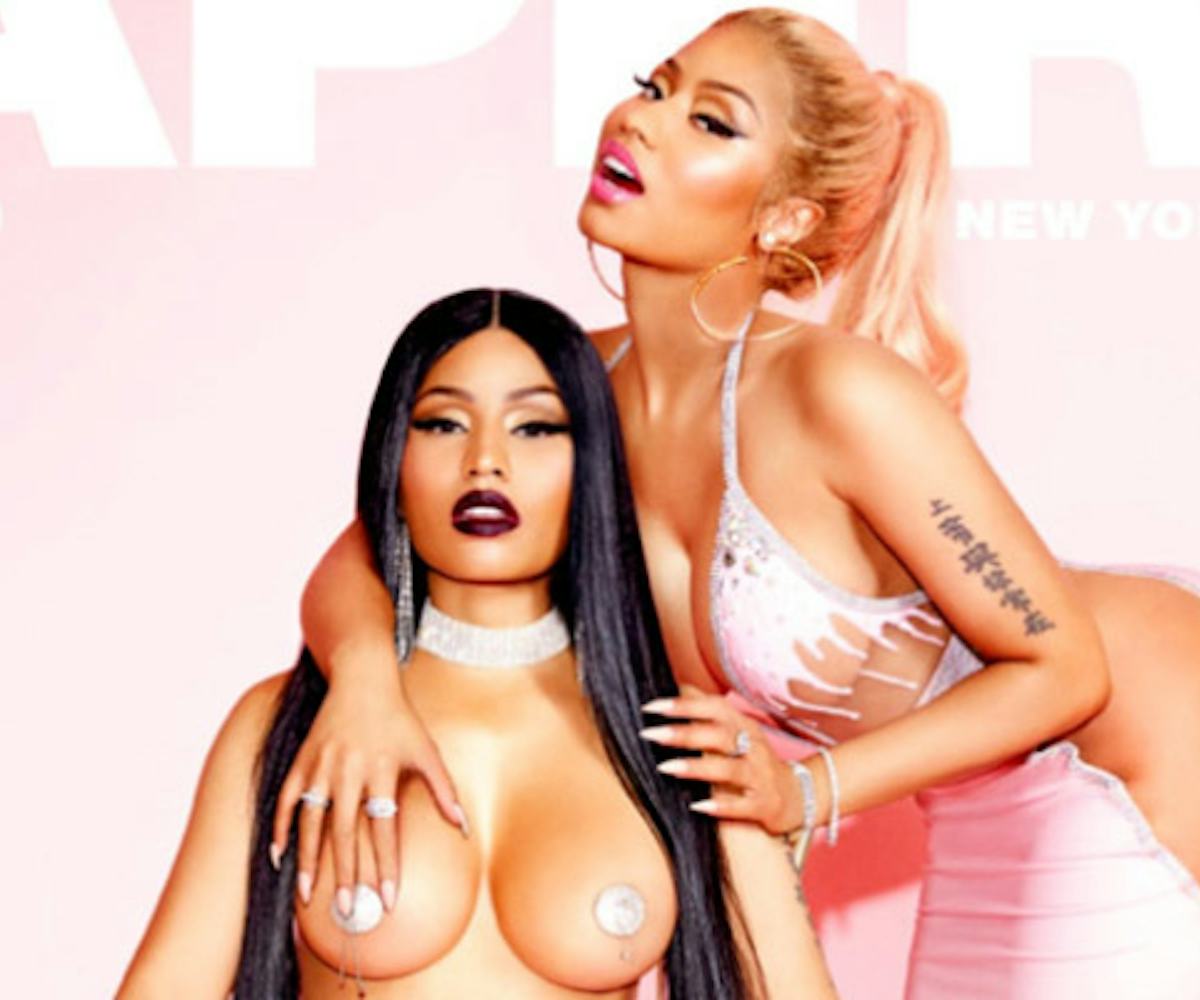 Image via Twitter/@Papermagazine
Nicki Minaj Is Caught In A "Minaj A Trois" On The Cover Of 'Paper'
In an attempt to break the internet
Since Kim Kardashian West's nude Paper photo shoot didn't seem to break the internet in 2014, Nicki Minaj decided to give it a shot, posing in a "Minaj à trois" on the cover of the magazine. Basically, the only people good enough to be with Nicki Minaj are two other Nicki Minajs. Noted.
In the images, shot by photographer Ellen von Unwerth, three different versions of the rapper pose on the cover, and all of them are very into each other. Apparently, this latest issue was called the "Break the Internet" edition because "it takes a certain type of talent, with an awesome fan base and the ability to put trust in Paper to work our magic," the magazine's creative director, Drew Elliot, wrote.
He also couldn't believe no one had done the "Minaj à trois" idea yet. "HOW?" he wrote. "We have seen different versions of Nicki, from high fashion to seductive to in-your-face and eye-catching all at the same time. But we had never seen all of these together — and now we have the chance."
The full cover story comes out on Thursday. In the meantime, enjoy these perfectly racy images. We're not worthy.