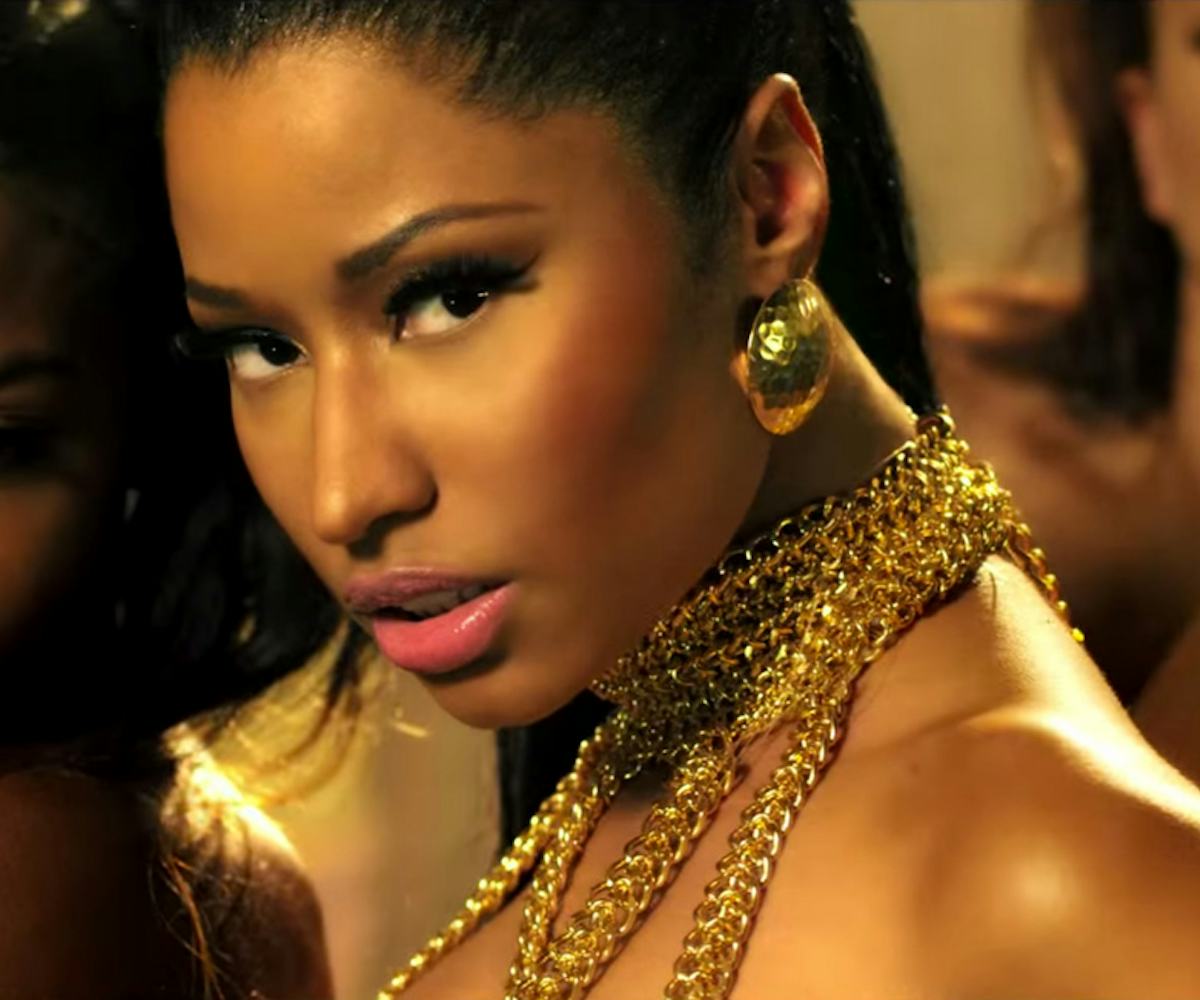 nicki minaj's new album has some awesome guest stars
Usually, we have no clue what to expect when it comes to Minaj and her alter-egos—Roman, Martha, and Barbie—only that whatever they produce will be supremely awesome and mildly controversial at the very least. But it seems that this time around, Minaj has decided to clue us in on her new album, The Pinkprint. First, she posted a video preview and now, two weeks before its release, she's given us an even bigger sneak peek by publishing the tracklist to her Instagram. And my oh my is it star-studded.
As if her collaboration with Drake, Lil Wayne, and Chris Brown on the previously released "Only" wasn't enough, she also recruited Ariana Grande (on the scandalously named "Get On Your Knees"), Jeremih, Lunchmoney Lewis, Meek Mill, and Eminem's go-to girl Skylar Grey for the album. But the most note-worthy track seems to be "Feeling Myself," featuring Beyoncé. Remember the last time the two teamed up? Yeah, we have a feeling this one might be even better (if that's even possible). Our fingers are crossed for a surprise video, or even just a leaked preview—we'll take anything at this point.