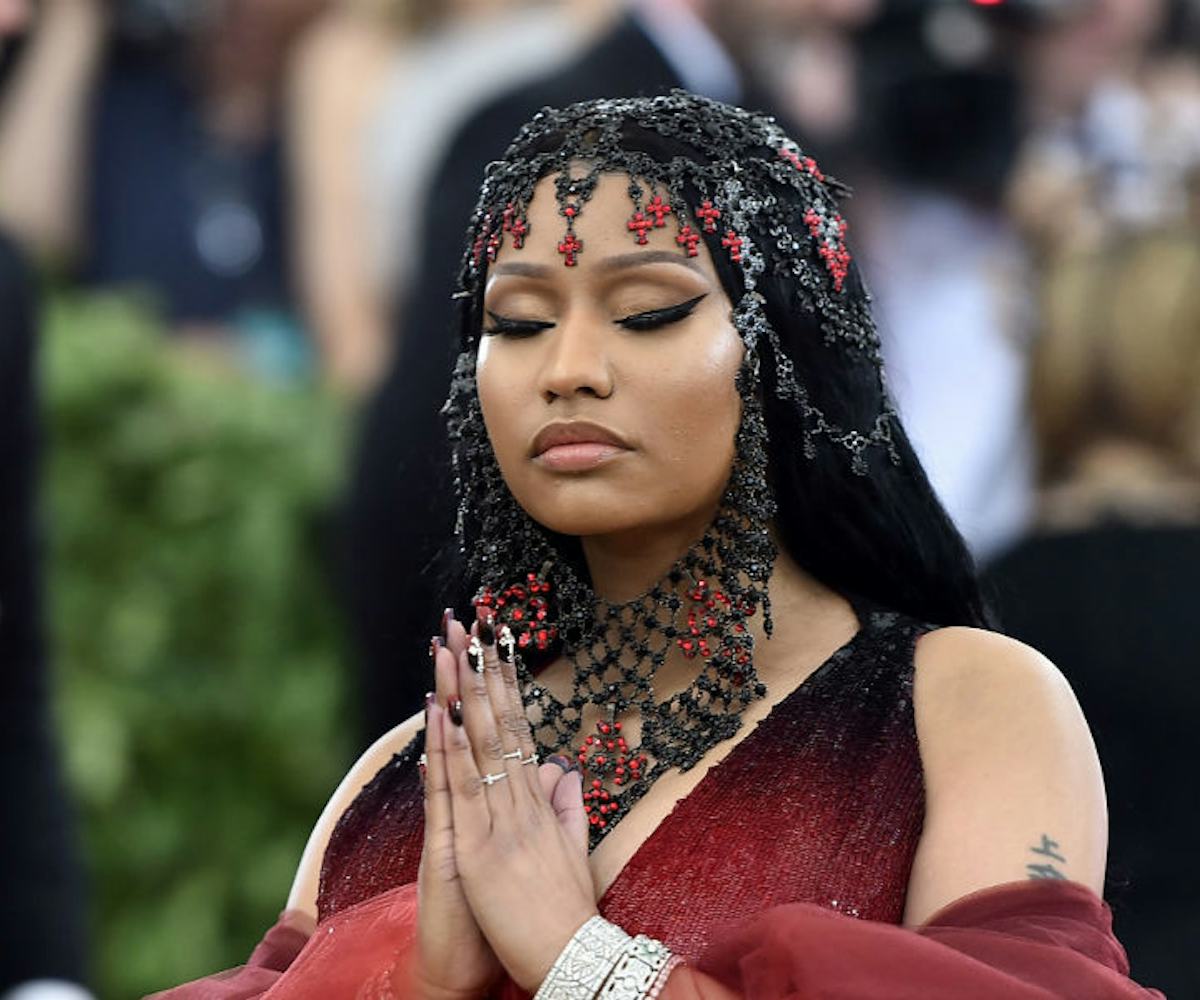 Photo by Theo Wargo/Getty Images for Huffington Post.
Nicki Minaj's 'Queen' Album Is Finally Here
Update, 2:05pm: Queen is officially here. 
In what's become a messy rollout, Nicki Minaj's Queen is apparently coming out today, and not next week, according to the rapper.
Minaj launched her new Beats 1 radio show on Apple Music last night and told listeners that she just finished the project three hours before coming on air. The album was supposed to premiere during the episode, but Minaj says, "Someone fucked up." She adds: "It's a lot of corporation drama in here." You can see some of the drama unfold in Winnie Harlow's Instagram story. "I don't wanna wait 'til nine," you can hear the rapper saying in the background. "I want [the release] now."
Well, she's waiting until nine. The album is set to drop today at 12pm EST/9am PST. She also shared the 19-song tracklist and said that she'll return to the show with Zane Lowe to break Queen down, track-by-track.
For a brief timeline on the scattered release dates, the album was first supposed to arrive on June 15. The star then delayed it to August 10 and, most recently, to August 17 after struggling to secure clearance for a Tracy Chapman sample. We'll see in a bit whether she's sticking to her promise this time around. Hey, at least Ariana Grande fans can stop claiming the rapper is trying to sabotage their favorite artist.