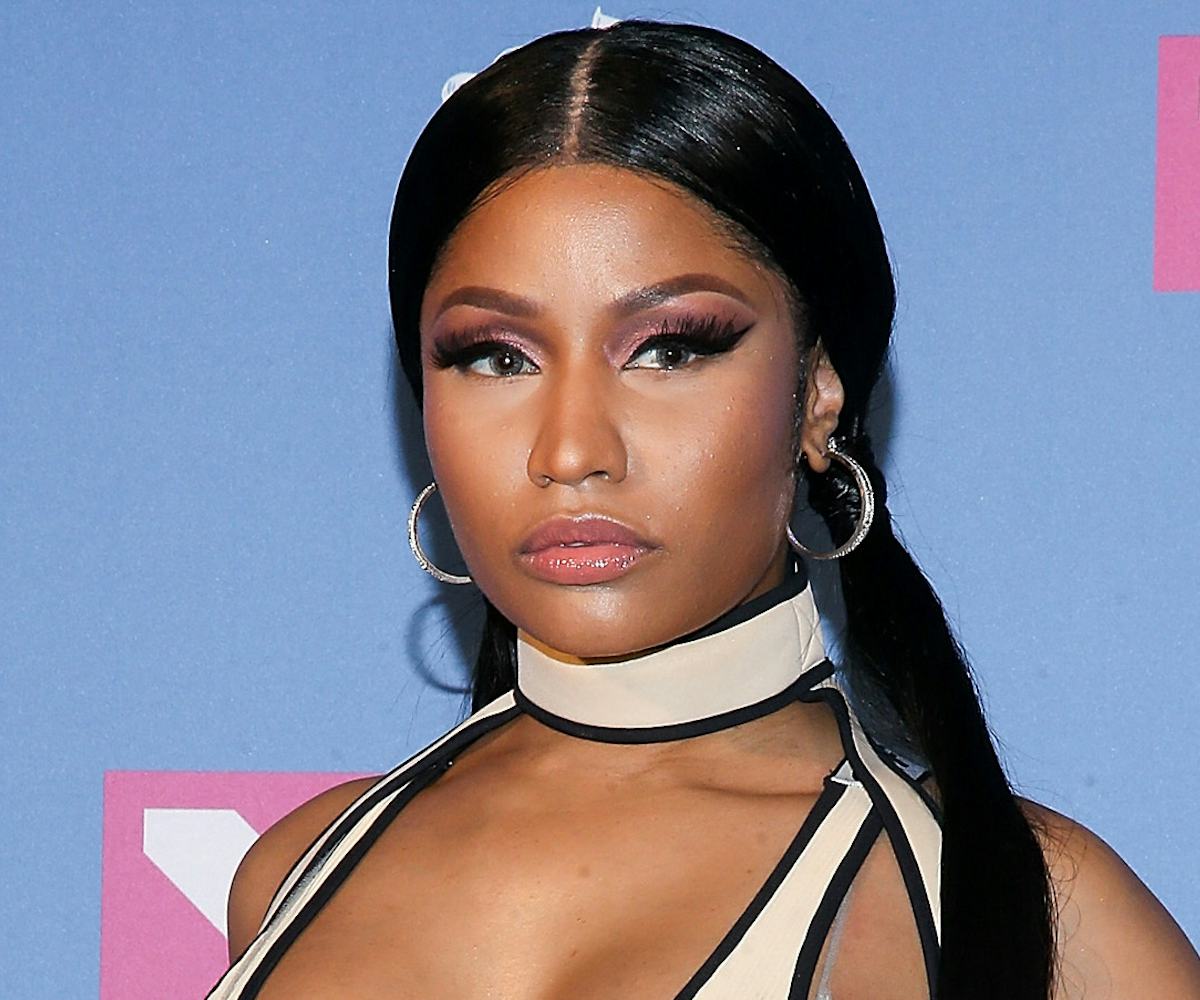 Photo By Paul Zimmerman/Getty Images.
Nicki Minaj Was In An Abusive Relationship
"I let one human being make me so low"
Nicki Minaj may be known for her tough exterior, but she says that was something born out of necessity.
Yesterday, the rapper shared two emotional clips from her forthcoming documentary, Queen. In the first video, she recounts her father's violent behavior and talks about how she'd try to protect her mother as a little girl.
"Maybe some people would describe me as abrasive or bitchy or whatever, because I vowed from that age no man would ever abuse me, call out my name, or treat me like that," she said. "Then all of a sudden, that was my life." 
Minaj then describes how one of her own past relationships became abusive in the second clip. And though she doesn't name her ex, Minaj did share that the relationship affected her career, as she was "scared to get in the studio" and didn't believe in herself. 
"Who was I going to inspire when I had nothing in me to give?" she shared. "I let one human being make me so low, that I didn't even remember who I was." The video ends on a positive note, as Minaj said she rediscovered herself after going to Miami and beginning recording songs for Queen. Watch both clips via her Instagram, below.