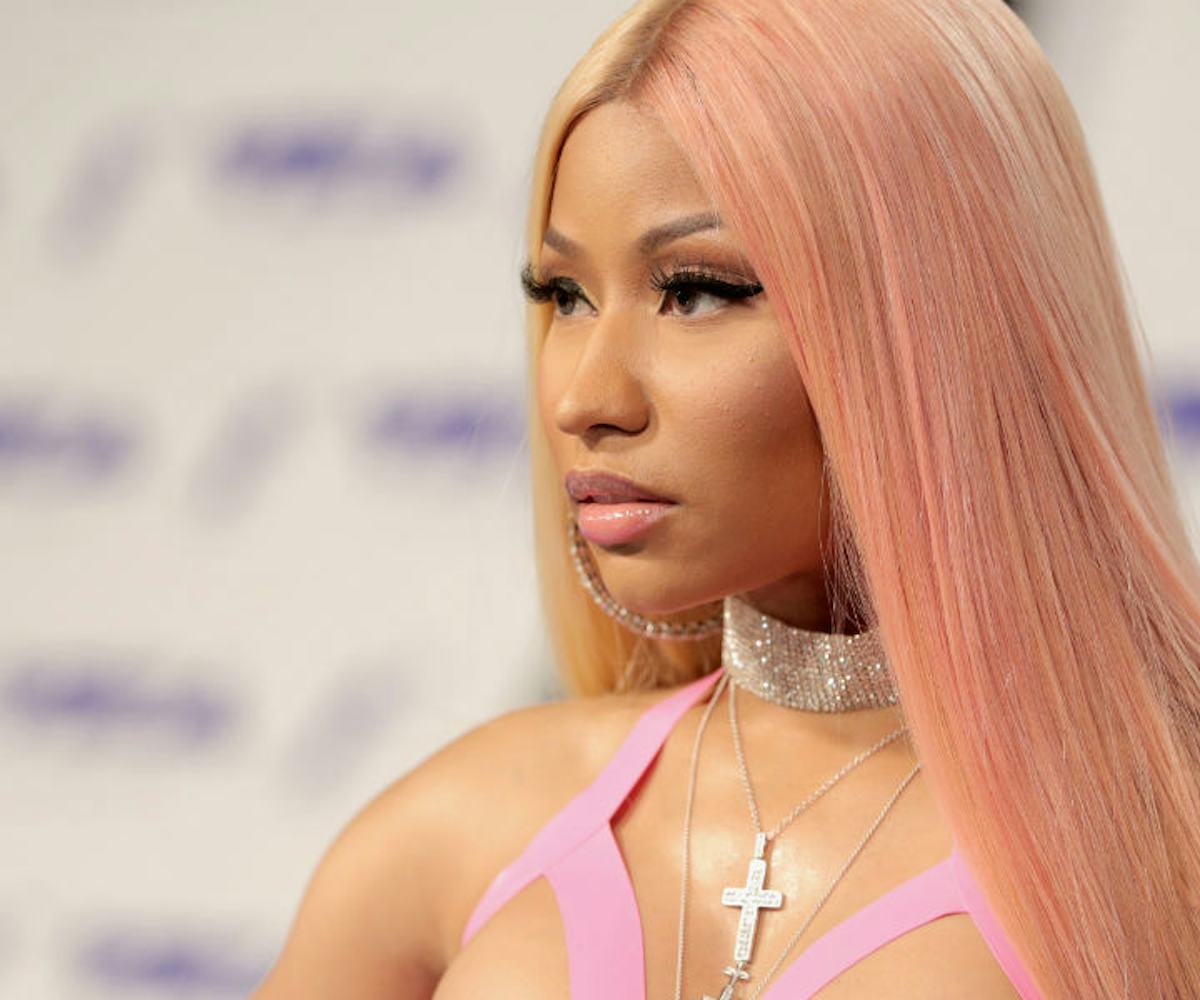 Photo by Christopher Polk/Getty Images.
Here's Why Nicki Minaj Might Push Back The 'Queen' Release Date
Hint: it involves Tracy Chapman
Nicki Minaj's much-anticipated album Queen is on the horizon, but it might not be dropping when Minaj promised.
The rapper took to Twitter to explain that she might have to push back the release date (August 10) because of a Tracy Chapman sample. In a since-deleted tweet, she writes: "So there's a record on #Queen that features 1 of the greatest rapper of all time. Had no clue it sampled the legend #TracyChapman." She then asked Chapman to hit her up as it looks like the project can't come out until Minaj gets clearance. One very bold fan tried sliding into the singer's DMs and offered up $2 million of Minaj's money for the sample, which didn't sit too well with Onika.
She then called on her fans to vote for what they'd rather see happen: Keep the date and lose the record, or keep the record and push the release date by one week. Minaj made sure to emphasize that the song has "mad tea" on it. "I'd be willing to sacrifice one more week for this tea! But I haven't decided. Ugh," she writes.
The artist also wasn't modest regarding how great she thinks the album is. "It's such a perfect body of work," she writes. Hmm, I guess we'll find out, whenever it is we get the album.