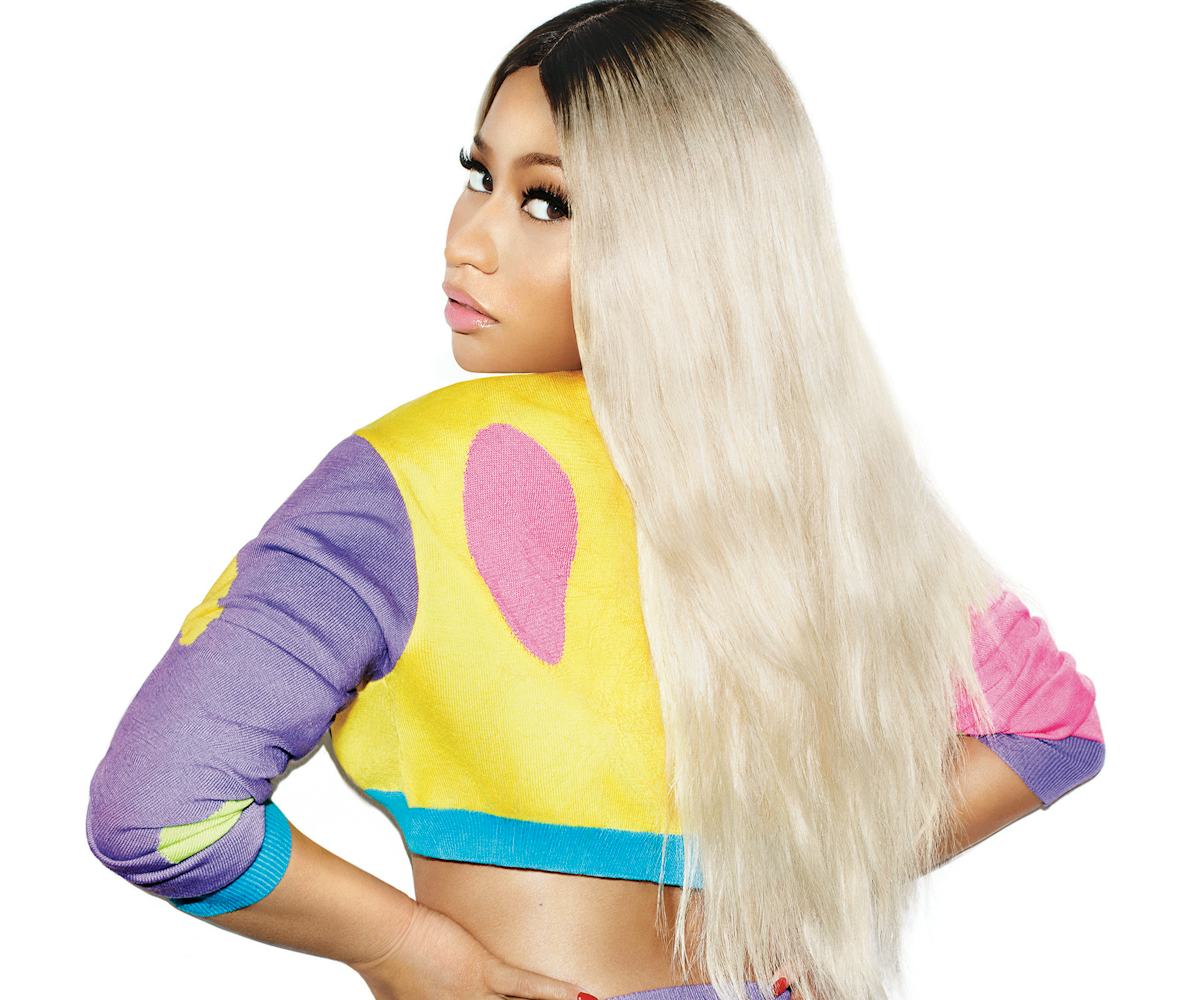 PHOTOGRAPHED BY MATT IRWIN. STYLED BY DANIELA JUNG. TOP AND SKIRT BY JEREMY SCOTT.
Nicki Minaj Just Signed A Very Big Deal
The Queen of Rap snatched another crown
Nicki Minaj is about as big as a celebrity can get with a dominating presence in the world of music, film, fashion, and beauty. Now that she's inked a deal with Wilhelmina Models, she's set for total world domination. The legendary agency made the announcement this morning about signing the entertainer to their celebrity division.
"I love the synergy between my music and how it inspires my fashion. My message is always celebrating your own style," Minaj said in a statement to Vogue. "I'm thrilled and honored to have signed with Wilhelmina—they get me."
We should have known she was up to something with all of the fierce looks she was serving during Paris Fashion Week. (Perhaps this was why she didn't have time to deal with Remy Ma?) With a handful of major campaigns under her belt (Roberto Cavalli, M.A.C Cosmetics), we're sure that Minaj will have a smooth transition as she adapts to the modeling life.
Minaj has never been one to stay in one lane, and we love her for that. It's like she told us last year for her cover story, "Really being a boss is all about adding to your résumé." 
If you need some motivation to kick-start your day, reread some of her most empowering words of wisdom.