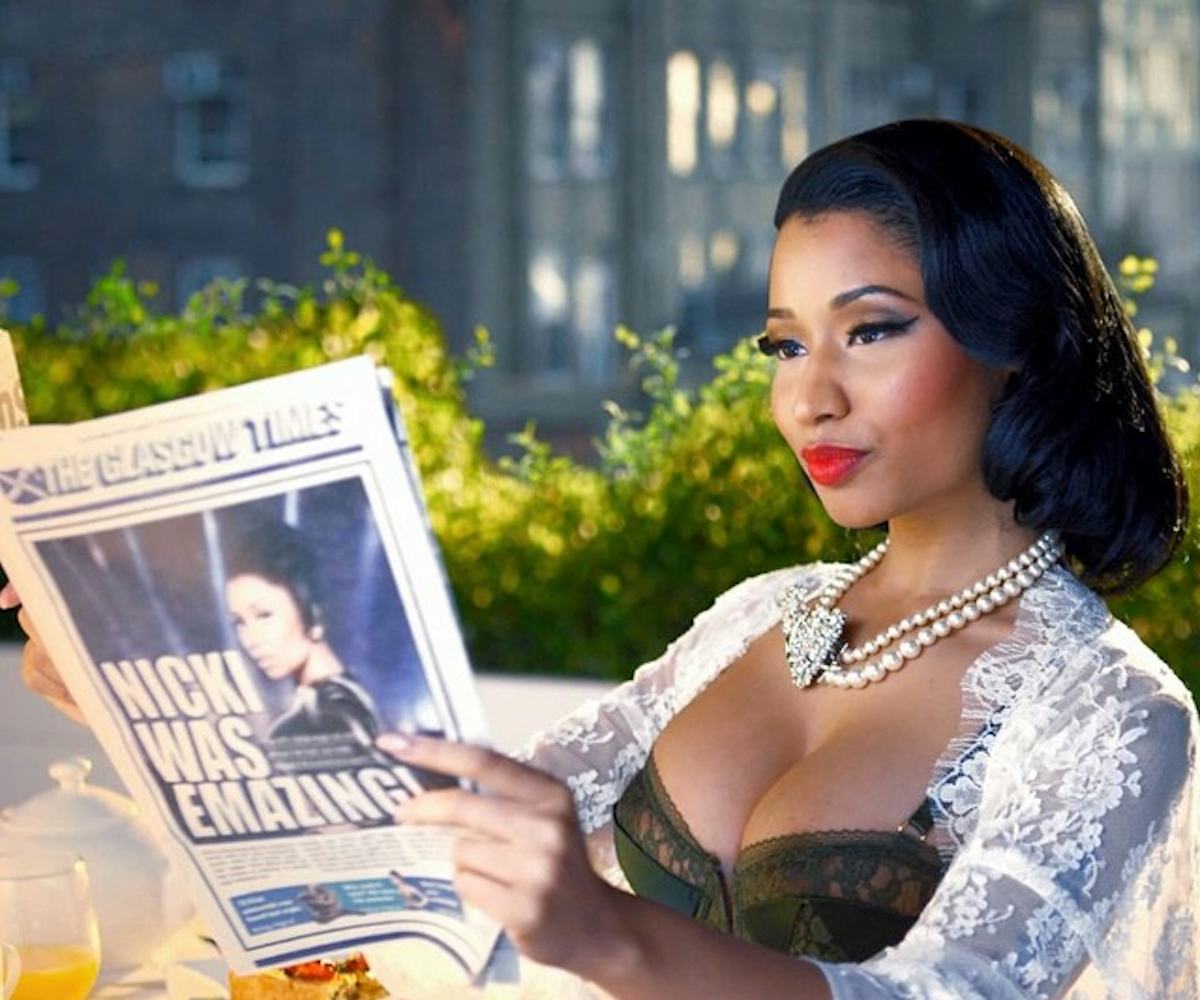 photo via @nickiminaj on instagram
nicki minaj previews upcoming album with a rad video
Nicki Minaj has certainly had a lot on her plate in the past couple of months. From releasing the instantly-viral music video for "Anaconda," to collaborating with Queen Bee on the "***Flawless" remix, to getting selected as the host of the European Music Video Awards in Glasglow on November 9, the queen of rap has proven that she is here to dominate. And she's far from finished, as she just previewed her upcoming album to be released on December 15, The Pinkprint, in a two-part Instagram video and debuted the album artwork.
With clips from "Bang Bang", "Lookin Ass", "Pills N Potions", and more, 30-second preview cut into two Instagram videos shows that Minaj's third studio album will include some already-released songs, but doesn't hint at any new titles. The album was originally scheduled to drop on November 24th, and while there has not been any suggestion why it's been pushed back, we can only hope that it means the eventual release will be all the more satisfying.
The 31-year-old rapper has grown a lot in recent months, putting away her once-signature pink wigs and Barbie-approved ensembles in favor of a more sophisticated yet still classically Nicki style. Her music style has also shown a maturation—some have even gone to far as to call "Anaconda" a feminist anthem and her three-minute video for "Lookin Ass" shows the singer literally shooting down the male gaze. Her most recent single with Drake, Lil Wayne, and Chris Brown also attacks allegations that she slept her way to the top.
It's clear that Minaj has skyrocketed past her "Super Bass" days. As for where she's headed, we'll have to wait until December 15th to see.