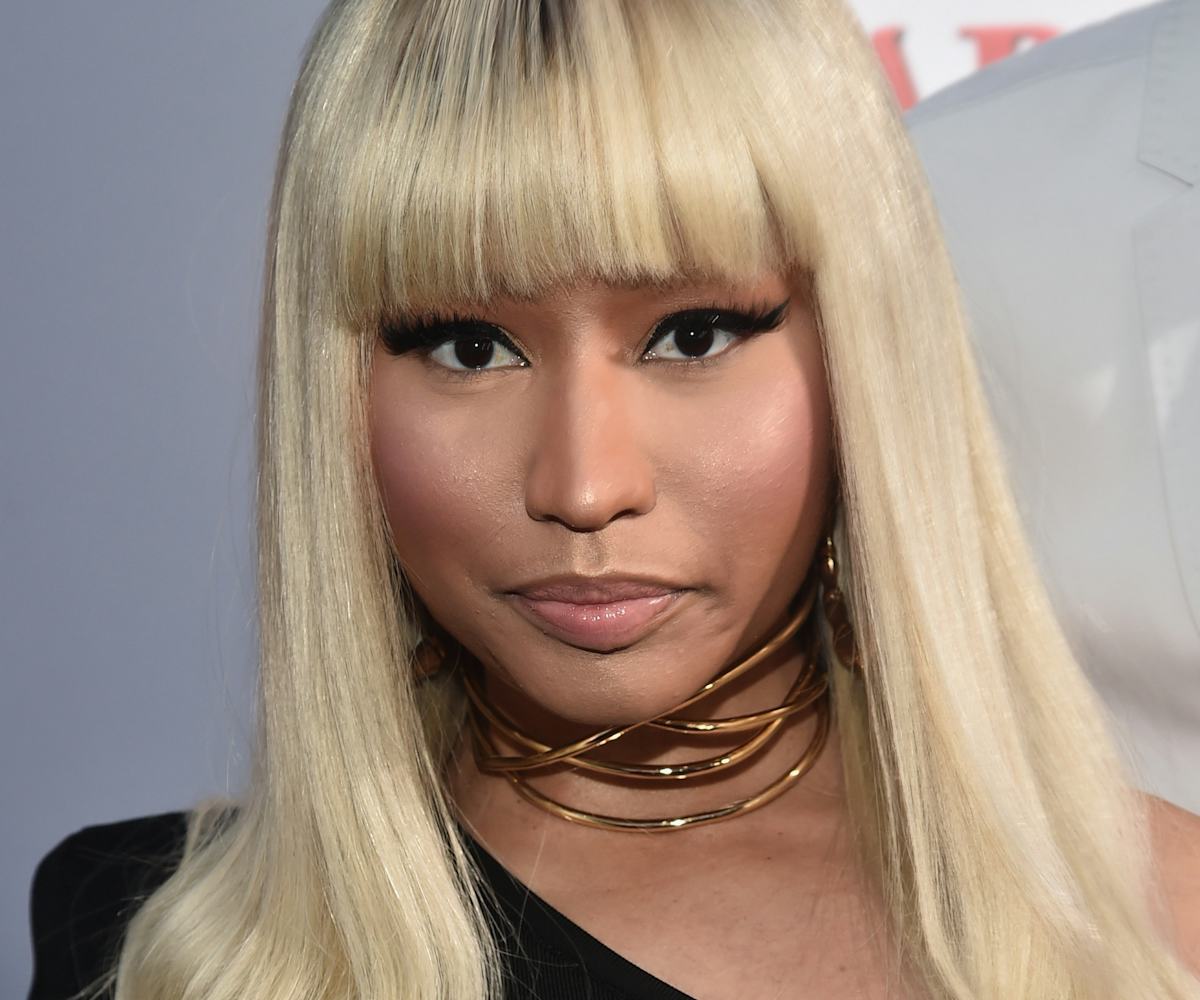 Photo by Alberto E. Rodriguez/Getty Images
'TIME' Crowns Nicki Minaj As One Of The Most Influential People In 2016
Our April cover star Nicki Minaj is known for being a lot of things, but her status as a major influence on culture should rank at the top of that list. This title has been reaffirmed by TIME magazine with its inclusion of the rapper in the annual 100 Most Influential People issue. Minaj joins the likes of Adele, Leonardo DiCaprio, Priyanka Chopra, Steph Curry, Mark Zuckerberg, Idris Elba, Taraji P. Henson, and Kendrick Lamar to name a few, so she's certainly in good company.
For Minaj's feature, TIME recruited none other than Lil Wayne to highlight the trajectory of her significance. It makes sense given their long history—after all, he was one to recognize her potential to be a star early on and provided her with a platform to rise. "She's reached far beyond everything I would have imagined," he states. "She's so influential and doing all the right things. She's an icon, a boss and a role model to all these young girls out here on how to do it the right way. Her work ethic speaks volumes and has yielded these results. The scary thing is she's still going. Ha! Nicki Minaj will go down as one of the best to do it in the history of music."
To say that we are thrilled about this news is an understatement. Congratulations, Nicki! Read the entire story in all of its glory here, and watch this video of Minaj explaining why women should be unapologetic up top.