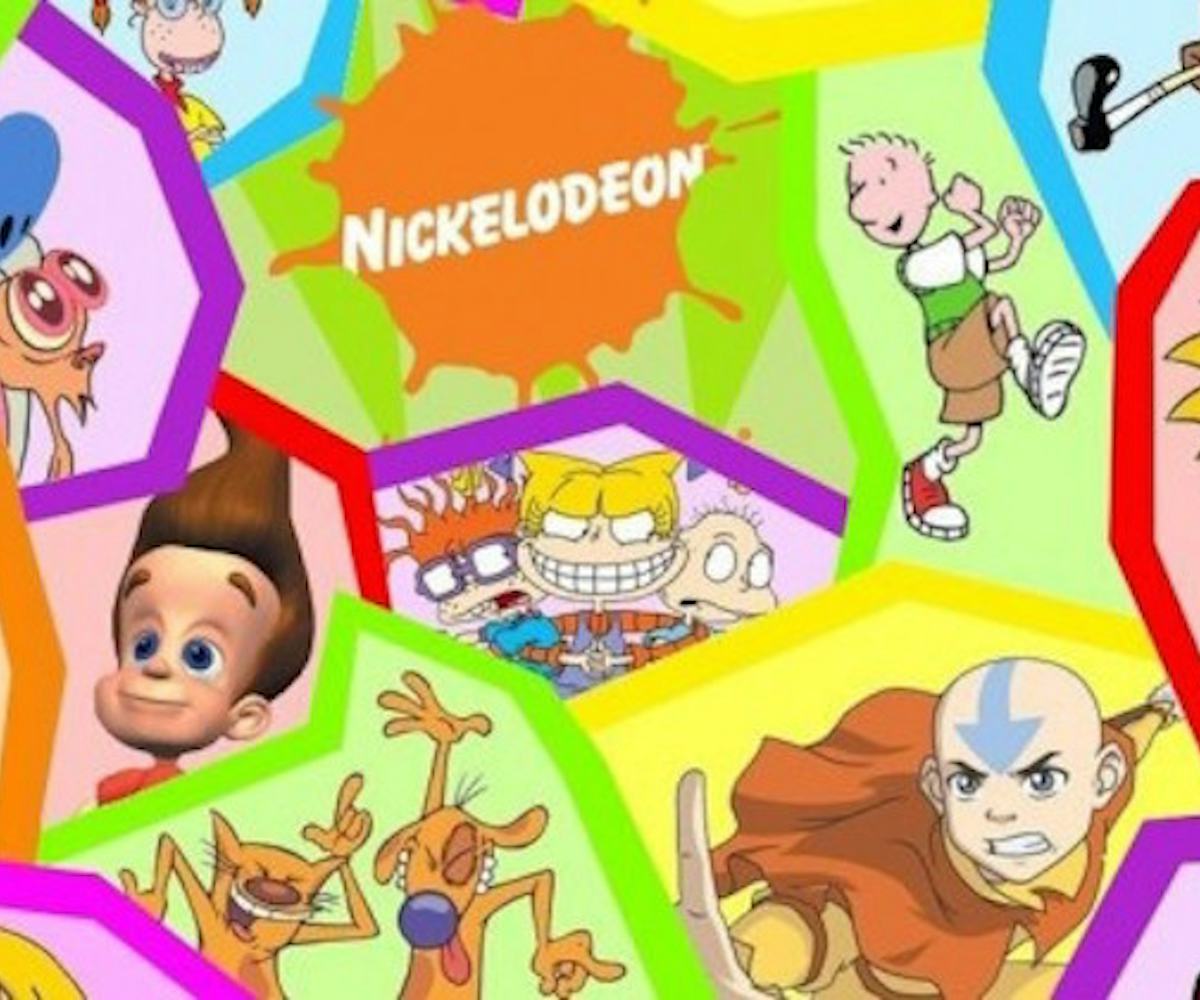 Image via Paramount.
New Rumored Movie To Star All Your Favorite NickToons…All Of Them
the rugrats, angry beavers, real monsters, and more
Got a salt shaker handy? Well why don't you just grab that thing and pour its contents over your head like dry shampoo, because this is a whopper of a rumor. Deadline, the generally dependable purveyor of industry scuttlebutt, is reporting that a deal is in the works to create a movie starring the majority of your favorite childhood NickToons. We know, we know.
Currently, the report suggests that characters from titles as diverse as Rugrats, Angry Beavers, Ren & Stimpy, Rocko's Modern Life, and Aaahh! Real Monsters will be together for a single feature film directed by Napoleon Dynamite's Jared Hess. There is, as of now, no mention of NickToons kingpins Doug and SpongeBob, but the broad sketch of the project suggests that all NickToons properties are possibilities for this grab bag of an animated film. Deadline reports that producers have, "cooked up a pretty clever original feature that uses the signature characters of Nickelodeon to create an original narrative that sounds like Paramount's answer to Who Framed Roger Rabbit," meaning that some sort of meta-narrative would be used to string all those various characters and worlds together. You're breathless. We can tell.
So why on earth were you instructed to pour a good half cup of sea salt on your head when these rumblings come from such a trusted source (heck, even Variety is reporting it now)? Well, there's been a recent spate of rumors about various NickToons being rebooted or channeled into sequels or feature films in the last few months. As much excitement as they've all produced, none of them has come to fruition. With those in mind, it's hard to see any of this as concrete until there's a statement directly from Paramount on the issue. 
Regardless, it's a beautiful dream, isn't it, and one that, if real, would earn the creators solid bank. Honestly, if this isn't real it should be real. Please let it be real.
(Deadline)