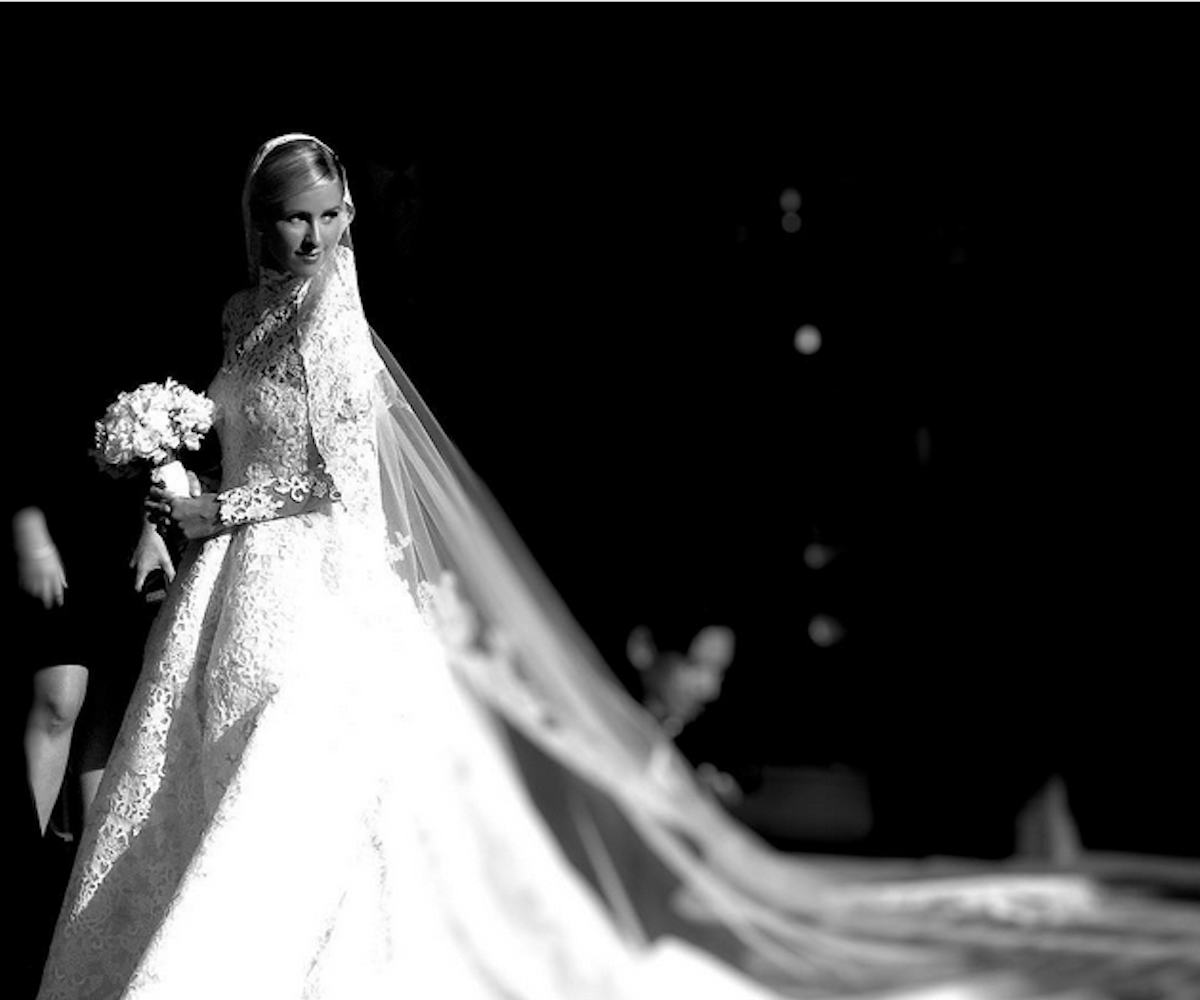 photo @parishilton/instagram
nicky hilton's wedding dress came straight from our dreams
and then got run over by a car : (
This afternoon, Nicky Hilton married banker James Rothschild (of those Rothschilds) at London's Kensington Palace in a massive, beautiful private ceremony. But it wasn't just the royal setting that had the younger Hilton sister looking like a princess. As you can see for yourself, her gown was almost literally everything. 
Her cream, haute-couture lace and chiffon Valentino gown, with a high neck and full sleeves, was a stunner—a playful, flamboyant take on traditional wedding-gown look. It added a dollop of unconventional sparkle, thanks to a sprinkling of crystal. It was very romantic, very flash, and very much in our wheelhouse.
Of course, it wouldn't be a proper wedding day without something going wonderfully, hilariously wrong. Most brides get that little bit of chaos—a sign of good luck—thanks to something like rain or a massive, tumbling cake fail. Nicky Hilton being a Hilton, however, had the huge veil of her $77K dress run over and caught in the wheel of a freaking, $200K Bentley. So on brand, Nicky. So on brand.
But don't worry, both the bride and the veil made it out alive and fine. Oh, and because you were totally wondering, Paris managed to look beautiful, as well. A good day all around.