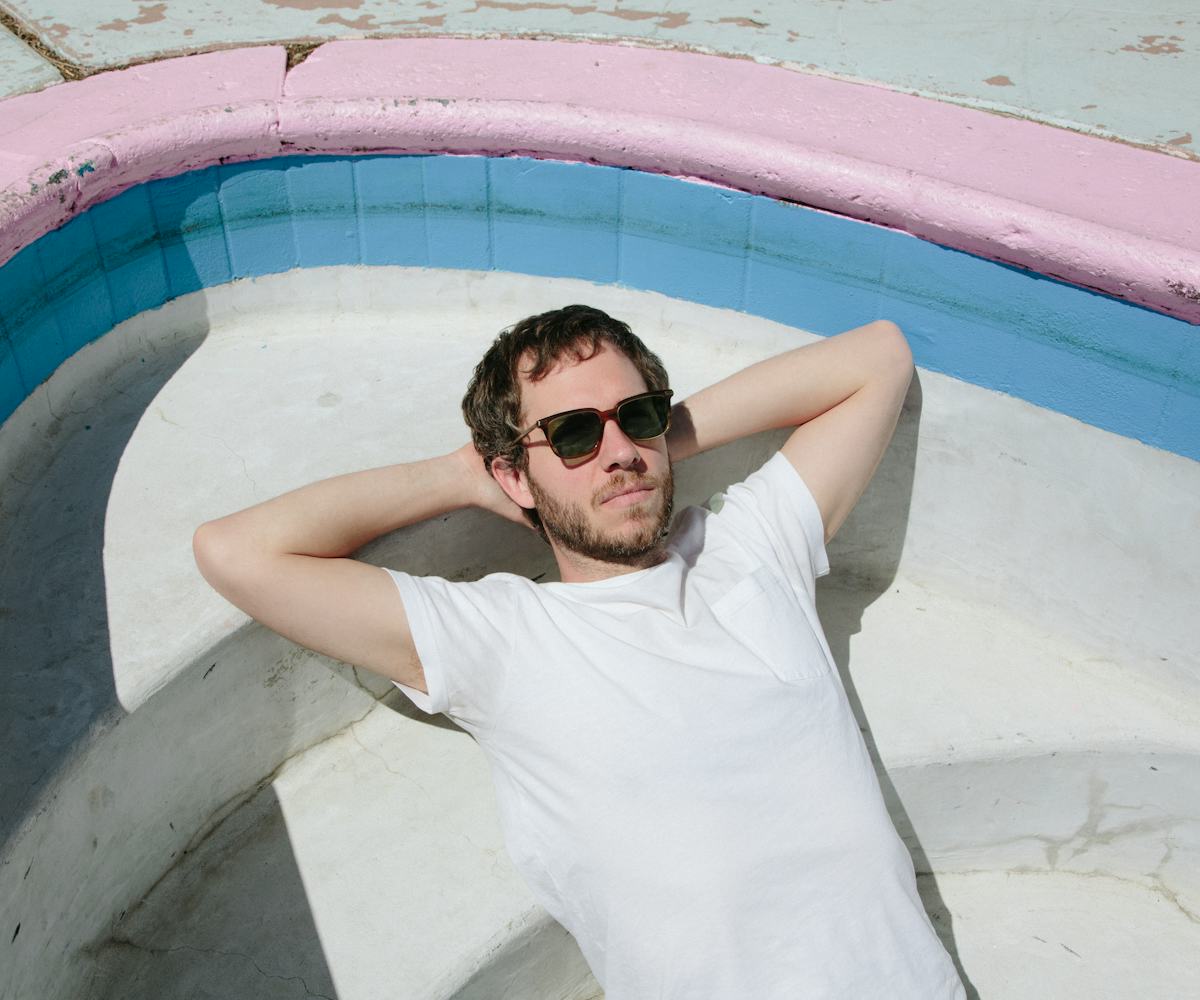 Photographed by Ryan Moraga
Nico Yaryan Is Like A Musical Mood Ring
Stream his brand new single, "You Belong To Me"
Los Angeles-based multi-instrumentalist
expresses his experiences in love and loss within his moody indie rock music. Today,
NYLON 
is premiering his new single, "You Belong to Me," and it's one of those toe-tapping tunes that was made for the summertime. Yaryan soulfully croons over fuzzy guitars and twinkling pianos, and for a second you almost believe him when he says that he's yours. 
This track marks the third release off his debut album, 
What a Tease
, due out on June 3 via
. Yaryan told us that the entire LP is inspired by "an unlikely romance" that he had with a woman he met in Amsterdam. The two crossed paths while he was touring with his high school friend Hanni El-Khatib, and after debating about it, Yaryan decided to take a risk and move back to be with her. As you listen to the song, it's pretty evident that the blossoming relationship eventually perished. (Going the distance across countries is no easy feat.)
"I had a story of a murderer in mind when I wrote it, but as the years have gone by it's taken on different meaning and now relates to my own story; may have been a self-fulfilling prophecy," he says. "My old roommate Nick Walker and I have been working on a video for it. It's only fitting since he was one of the first people to hear it and encouraged me to keep writing, and I'm excited to share that soon." 
Yaryan has been featured on Empire, was named one of the "15 New Bands Everyone Is Going To Be Talking About" by NME, and has accumulated 2 million streams on Spotify. Yaryan also made us an exclusive playlist of songs that he considers to be hotel jams. Stream the playlist in full, below.