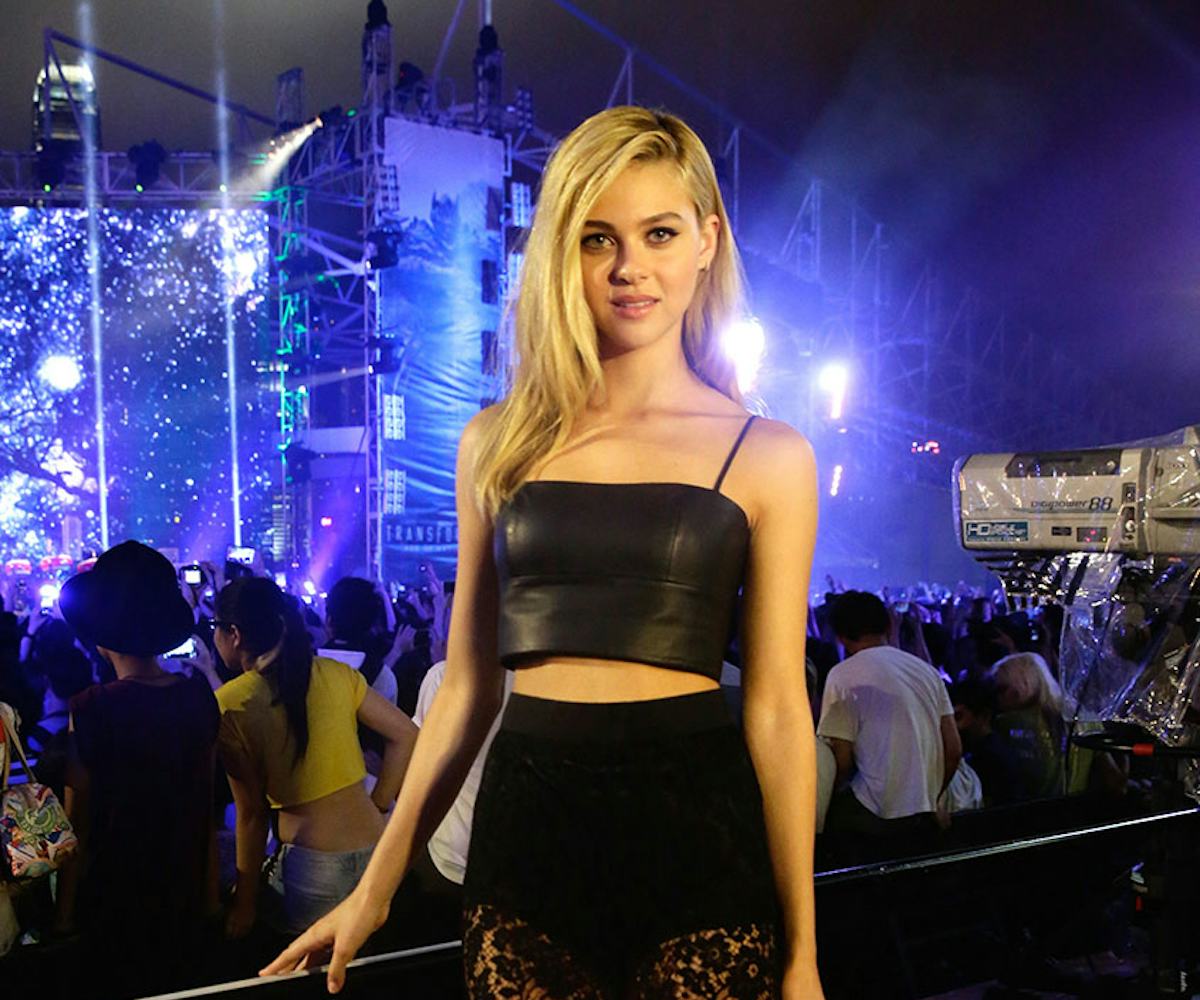 photo via Getty Images
best dressed: nicola peltz
leather and lace transformed.
If you haven't checked out the A&E pre-Psycho series Bates Motel, you may not know Nicola Peltz. If that's the case, don't worry--you will soon. The actress is about to hit it big as Tessa Yeager in the new Transformers film (her character is basically the new Megan Fox). But regardless of whether you're familiar with her acting, there's no doubting the girl has some serious style chops. Exhibit A: the outfit she wore to Imagine Dragon's performance at the worldwide premiere of Transformers: Age of Extinction in Hong Kong.  
There's something so amazing about a leather crop top that doesn't make you resemble Sandy in
Grease
. And the fact that she paired it with a lace pencil skirt makes us fully convinced that this 19-year-old the sweetest-looking, doe-eyed bombshell ever. Want to cop her look? Deep part your hair, put on your best cat eye, and grab the pieces below.
MUST:
DAILYLOOK Venise Lace Pencil Skirt, $45
TRUST: 
Mango Leather Cropped Top, $60
LUST: