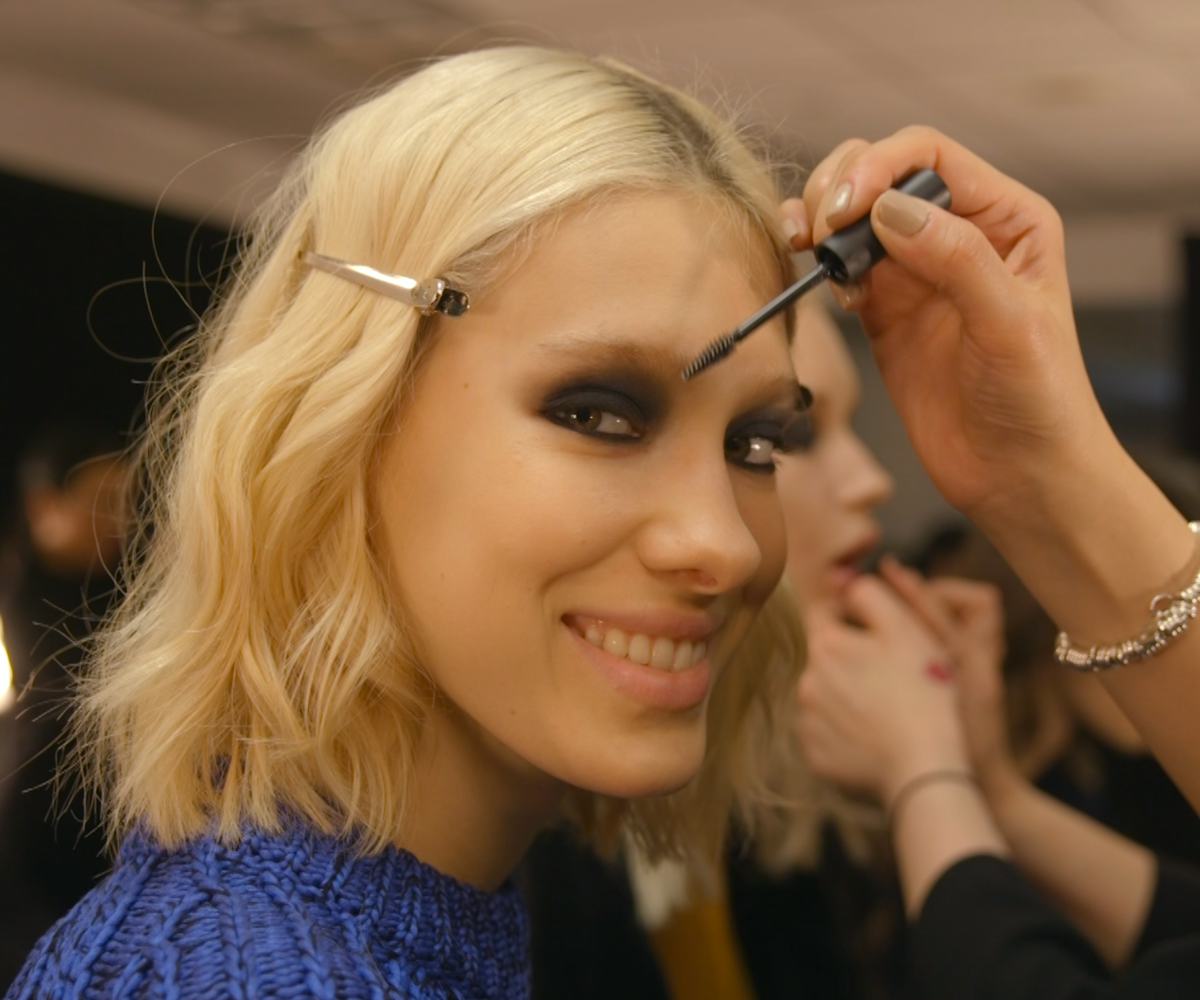 Watch Nicole Miller's "Gypsy Grunge" Collection Take The Runway
Flanked by garment racks, amidst the murmuring cacophony of pre-show preparations, Nicole Miller describes the narrative behind her Autumn/Winter 2017 collection. "I like doing a collection that tells a bit of a story" she divulges, as she paints a picture of a downtown Manhattanite who begins her day at a tarot reading before ending it at the legendary punk spot CBGB.
Miller's latest pieces similarly juxtapose intricate patterns, inspired by the aesthetics of tarot, with a punk-rock sensibility evocative of the iconic club where the Ramones got their start. Check out the collection, which Miller has aptly dubbed "gypsy grunge," in the video above.