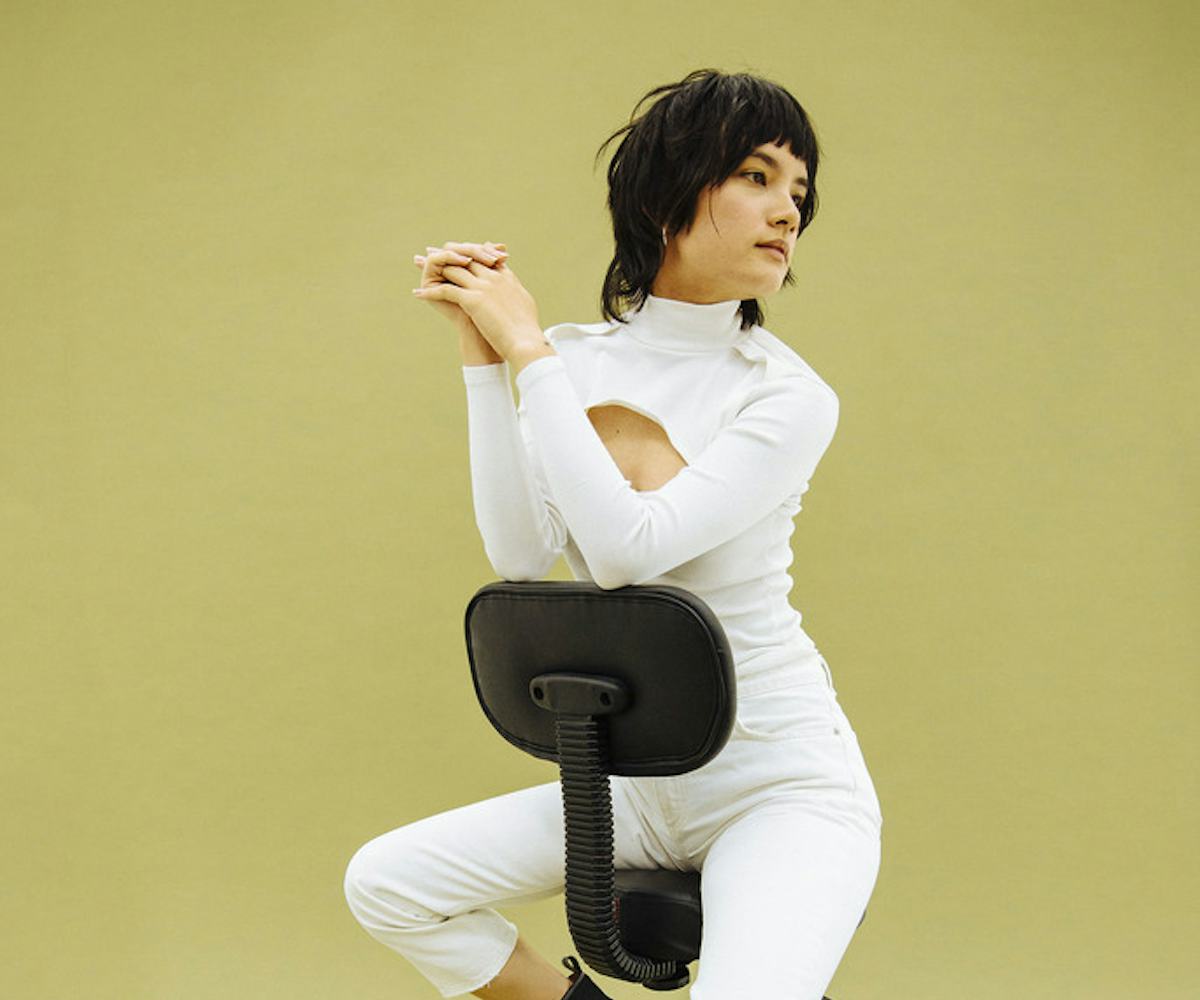 Photo courtesy of Nicole Saldana
Nicole Saldana Designs Shoes For The Refined Punk
We chat with the designer about her new namesake label
Nicole Saldana is no stranger to the world of fashion design.
Not only does she have an eight-year stint as design director at Opening Ceremony under her belt, but she also worked alongside Carol Lim and Humberto Leon on the relaunch of Kenzo, and with Tory Burch on the launch of Tory Sport. For these very reasons, we've been excitedly awaiting the launch of her namesake line of shoes, which just dropped yesterday.
Her collection is unsurprisingly one-of-a-kind, with each shoe inspired by her girlfriends. "Each style is named after the friend that inspired it," she says. "The diversity of the collection, like my friends, is represented through the different silhouettes, materials, and construction."
Diverse, it is. The line is comprised of everything from thigh-high denim boots to crocodile-embossed loafers. Though her designs are all very different, there's something about them that speaks to the same woman, one who's both a bit polished and a bit punk. Chunky lug soles add a rugged touch to a more cultured style like the loafer, while nylon contrast-stitch combat boots are just as tough as they are minimal. "I always look for the perfect winter boot or loafer with just a bit of novelty, and I think the collection lends itself to being a mix of need and want," she says.
Styles range between $310 and $650 and are available now at NicoleSaldana.com. The shoes will also be carried at Opening Ceremony in New York and Japan, as well as Farfetch and Harvey Nichols in the U.K.
Saldana credits her years of experience, from her schooling and internships up to stints at corporate brands, for giving her the courage to take the plunge into designing her own line. For starters, she's grateful to Lim and Leon for incubating her talents and allowing her to learn the business side of things. "I've been really fortunate to work for and with really aspirational and hardworking people," she says. "With their motivation and learning lessons, I thought I could offer something different and unique that wasn't already out there in terms of footwear."
Click through the gallery, below, to get a closer look at the brand new collection.