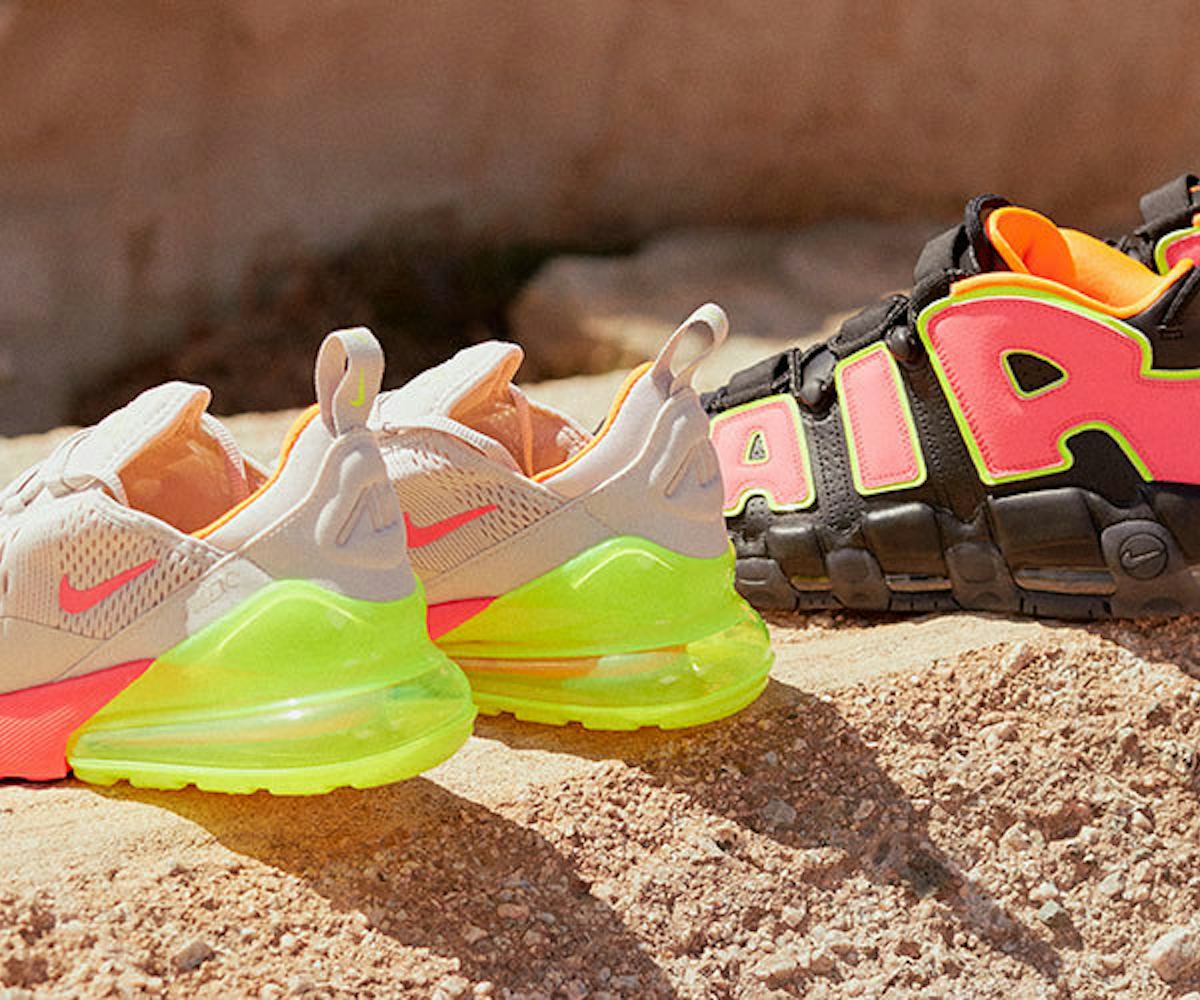 NIKE'S AIR MAX 270 (LEFT) AND AIR MORE UPTEMPO (RIGHT) ARE NOW AVAILABLE ON NIKE.COM; PHOTO COURTESY OF NIKE.
Nike Just Dropped The Shoe Of The Summer
With the tallest Air Bag ever, Nike's New Air Max 270 are perfect for summer and festival fun
— This post is brought to you in partnership with Nike —
What makes anything "the blank of the summer"? A permanent sense of freshness, for one, and an indefinable vitality. The whatever of summer is something that we won't easily get bored of, and it's usually capable of carrying those summery vibes well into the colder months. We see it with songs, of course, but the same attitude can also be applied to our summer (and festival!) wardrobes.