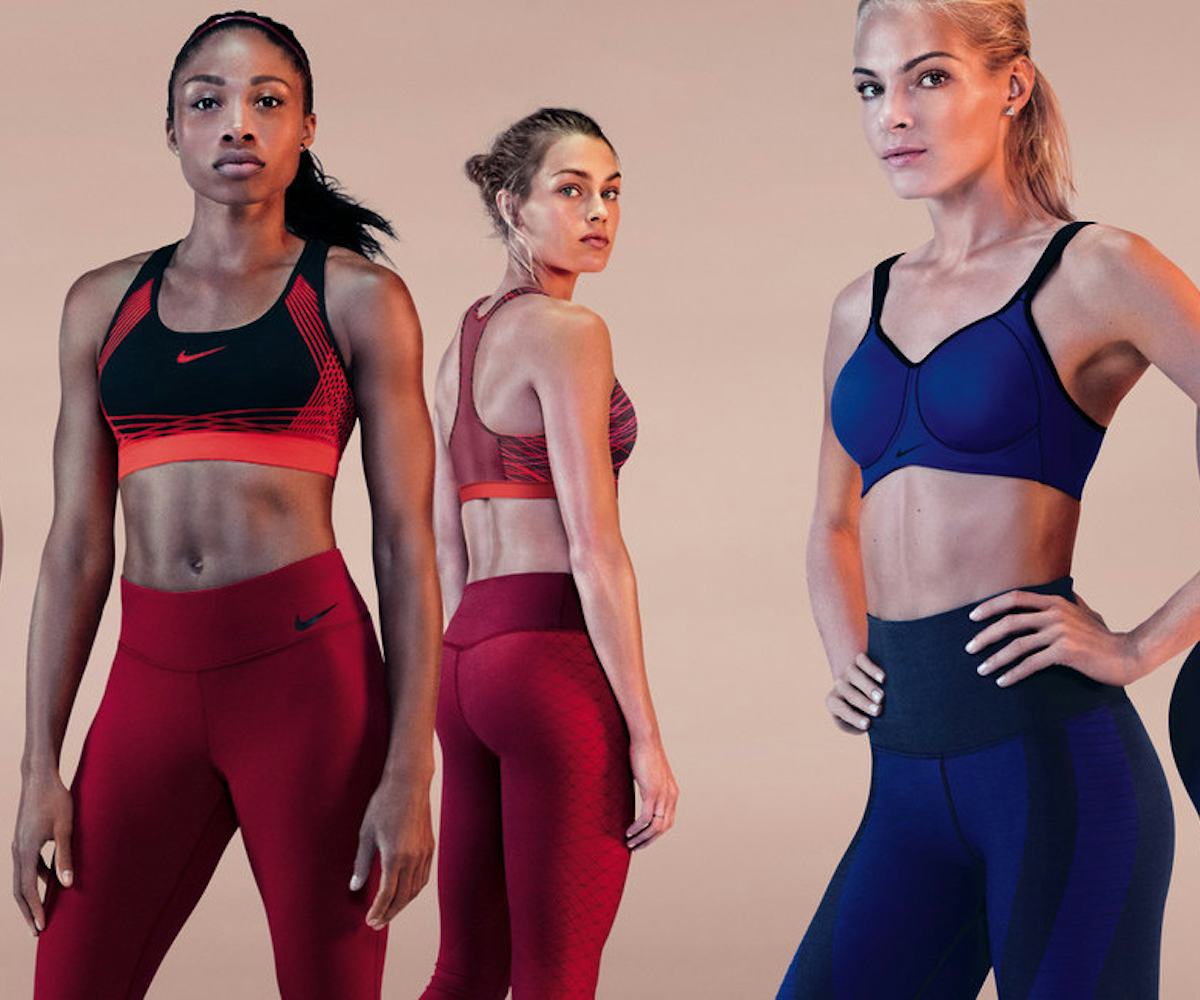 Photo courtesy of Nike
It's Time To Hit The Gym! Nike Just Launched A Collection Of Sports Bras.
When it comes to sports bra shopping, it can tend to be a bit daunting. Unlike the amount of silhouette and style options we have at our disposal when shopping for regular bras, sports bras tend to all lean toward the same basic shape and style, without much personalization or support for our unique body types. That's where Nike has recently stepped in.
Just yesterday, Nike launched its Pro Bra Collection, which offers a more personalized sports bra fit for every body and for every sport. The collection is comprised of five distinct, performance-improving styles: the Pro Indy, the Pro Fierce, the Pro Rival, the Pro Hero, and the Pro Classic. 
These certainly aren't your run-of-the-mill sports bras—the collection took two years of research, testing, design, and development, plus feedback from Nike elite athletes. Each style boasts a unique feature, from the light support and freedom of movement of the Indy (perfect for yoga and spin) to the heavy-duty support and adjustable straps of the Hero (perfect for runners and dancers with cup sizes of C and up).
Each style ranges from $30 to $75 and is available in a number of colors and prints. You can shop the entire Pro Bra Collection now on Nike.com.
Click through the gallery below to check out the campaign.
Nike Pro Bra Collection
Nike Pro Bra Collection
Nike Pro Bra Collection
Nike Pro Bra Collection
Nike Pro Bra Collection
Nike Pro Bra Collection
Nike Pro Bra Collection
Nike Pro Bra Collection
Nike Pro Bra Collection