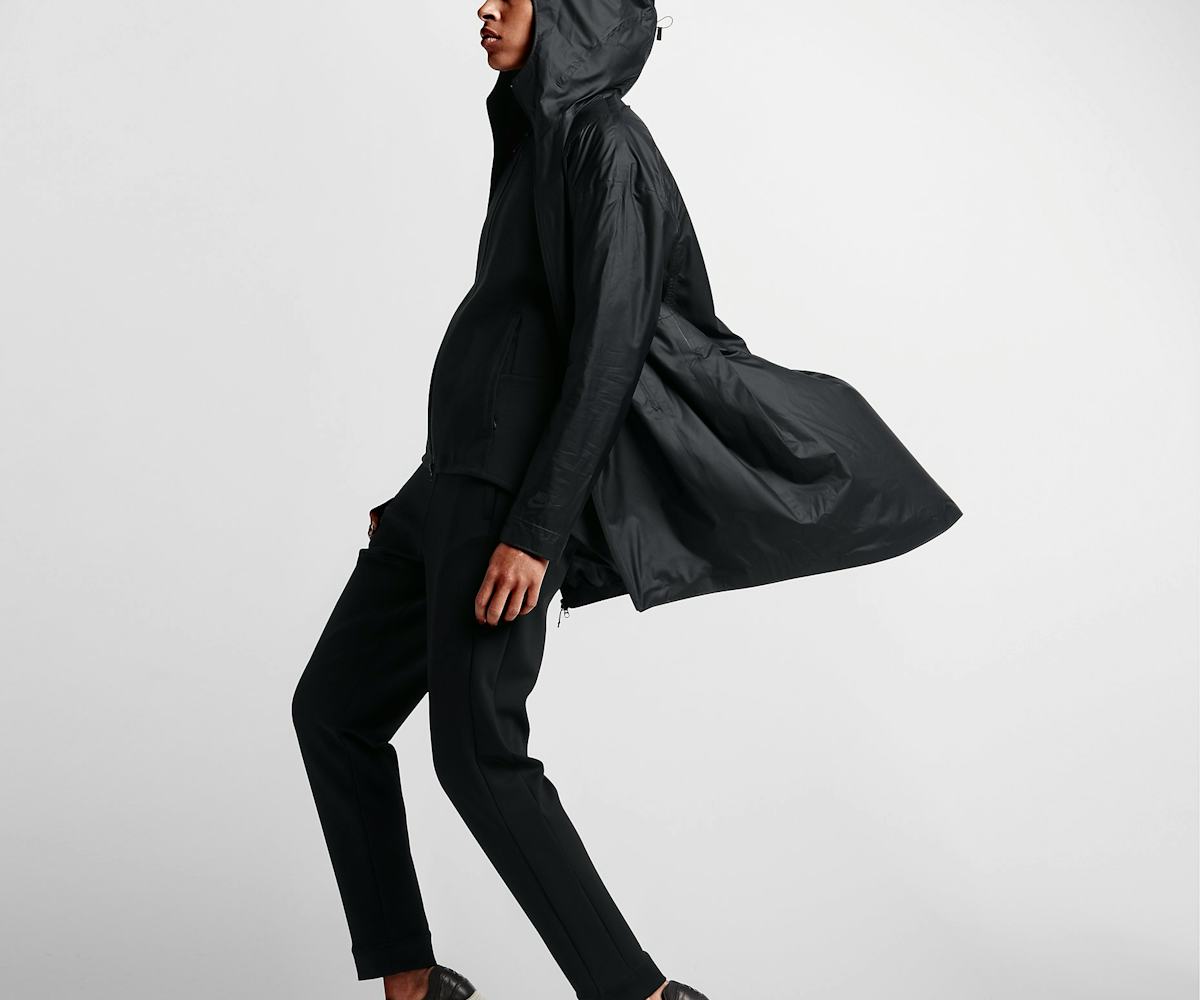 Photo courtesy of Nike
Nike's New Transform Jacket Is Here
The perfect outerwear, rain or shine
Nike has just launched what's probably the most functional outerwear you'll ever see.
The brand's new Transform Jacket is revolutionary—it's a convertible, multilayered jacket that allows you to adapt to any environment thanks to its intelligent strap and storage system. The under layer is a Nike Tech Fleece liner, and when necessary, a water repellent woven, hooded shell can be worn over it, connected by straps. When the top layer shell isn't needed, it can be stored either in the back pocket of the fleece liner or worn as a backpack—talk about handy. 
We all know just how unreliable the weather can be: One minute it's sunny and warm, and the next we're caught in a torrential downpour. With the Transform Jacket, you can be sure to be covered while temperatures rise and fall and weather moves from rain to shine throughout the day. The unisex piece will cost you $350, but its functionality allows it to be worn much more than any jacket you've ever owned before.
"We wanted to change the way people interact with their clothing," explained Kurt Parker, Nike vice president of apparel design, in a press release. "We've taken wearing a jacket—typically a static experience—and made it dynamic." 
Overall, it's pretty damn cool and pretty high tech—just in time for Monday's tech-inspired Met Gala.
You can purchase the Transform Jacket here.