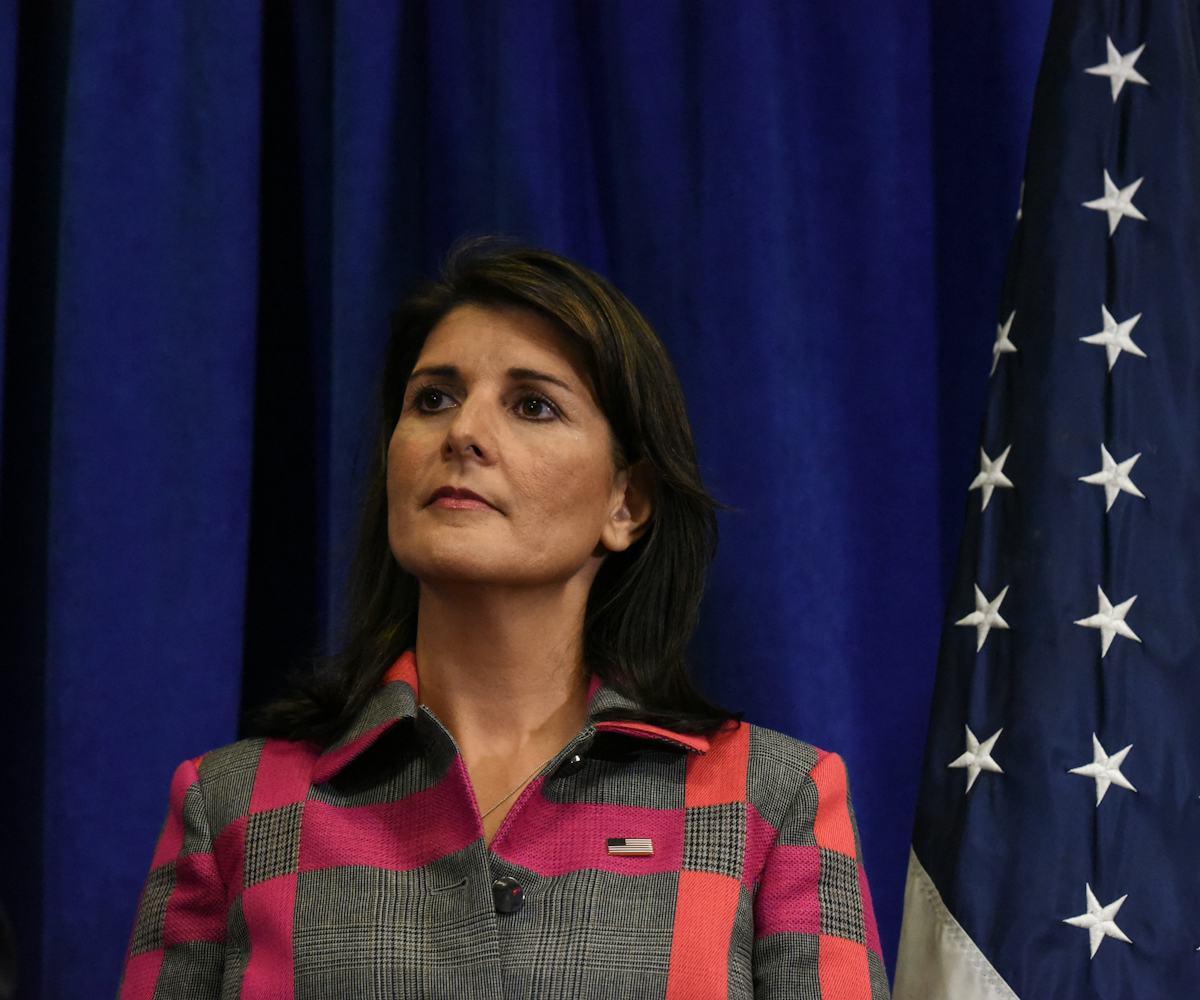 Photo by Stephanie Keith/Getty Images
Nikki Haley Is The Latest Trump-Appointee To Resign
She'll probably be replaced at the UN with someone even worse
In a surprise announcement on Tuesday, Nikki Haley stated that she would resign from her position as US ambassador to the UN at the end of the year. She was one of the few women in the president's cabinet.
Haley is known as one of the few "moderate" Republicans in the Trump White House and has spoken out against him multiple times. She has long been a critic of his demeanor and what it might mean for American diplomacy, warning that his lashing out may start a world war. World diplomats often sought her guidance when they were unsure about how to deal with Trump and his outrageous behavior. That said, it's hard to call anyone who works with Trump a moderate—or, for that matter, to call any Republican a moderate.
There have been rumors that Haley and current Vice President Mike Pence might try to run for the presidency together in 2020, but in the press conference announcing her resignation, Haley stated that there was no truth to them. Instead, Haley says, she'll be campaigning for Trump.
Trump, who held a press conference with her to break the news, said that Haley had told him six months ago that she wanted to take a break. He said that he would be choosing a replacement in the next two to three weeks.