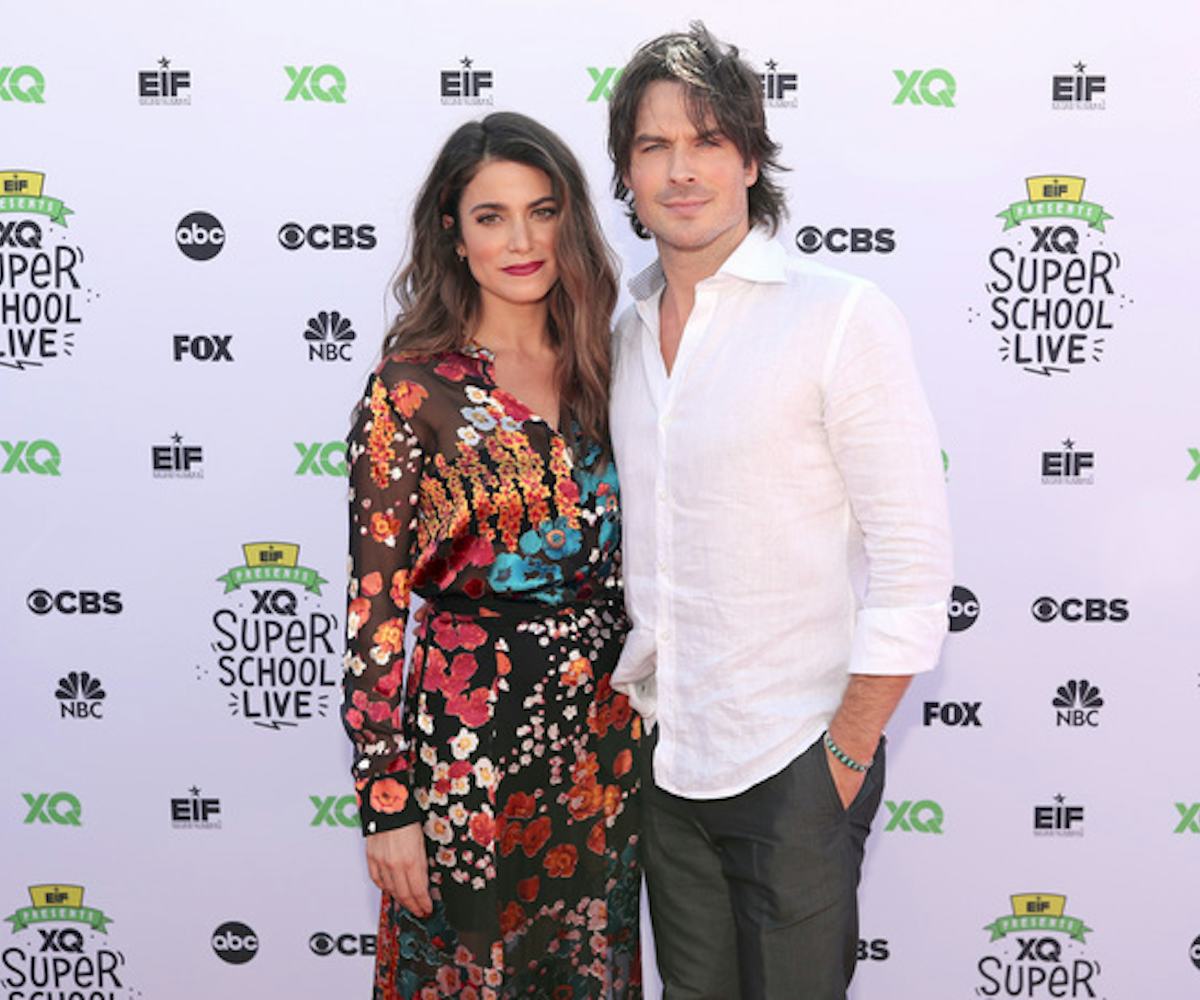 Photo by Christopher Polk via Getty Images
Nikki Reed and Ian Somerhalder Issue Apology Over Birth Control Controversy
"Women's rights is something that is incredibly important to both of us."
Nikki Reed and Ian Somerhalder made headlines this past week for a not-so-cute—in fact, downright horrifying—reason: The couple shared an anecdote on a pregnancy podcast in which Somerhalder revealed he threw away his wife's birth control without her knowledge.
We've already covered why this is incredibly problematic. The rest of the internet seemed to agree because the couple received intense backlash for the irresponsibility of Somerhalder's actions. Initially, Nikki Reed tweeted a scathing response to the articles, a Cosmopolitan one specifically: "'Unconsented' bullshit is you speaking on my behalf in a story admittedly taken out of context for the purpose of stirring up drama WITHOUT my approval. Don't talk about consent to me. And lastly, how dare you try to cast a dark shadow over one of the happiest most memorable days of my life — you're not only disrespecting me but my baby. Oh and next time you try to stand up for women by writing an article about 'women's rights,' try properly conveying the way I felt. It's a shame that this was your way in. You have a platform, write about things that matter by using truthful stories, not gossip."
Though she spoke out bitingly on Friday, the couple did release a softer, joint apology this weekend to anyone "affected by reproductive coercion" and those who had been offended by the story, and they clarified that, "women's rights is something that is incredibly important to both of us."
While we're all still traumatized by the story and probably can't look at Ian Somerhalder the same way again, it's important that the couple recognized the implications of their story and how it was presented to the public. Despite their claims that it was definitely a mutual decision and Somerhalder's actions were merely a playful gesture, it doesn't excuse the act, and everyone, including the couple, should be fully aware of this.