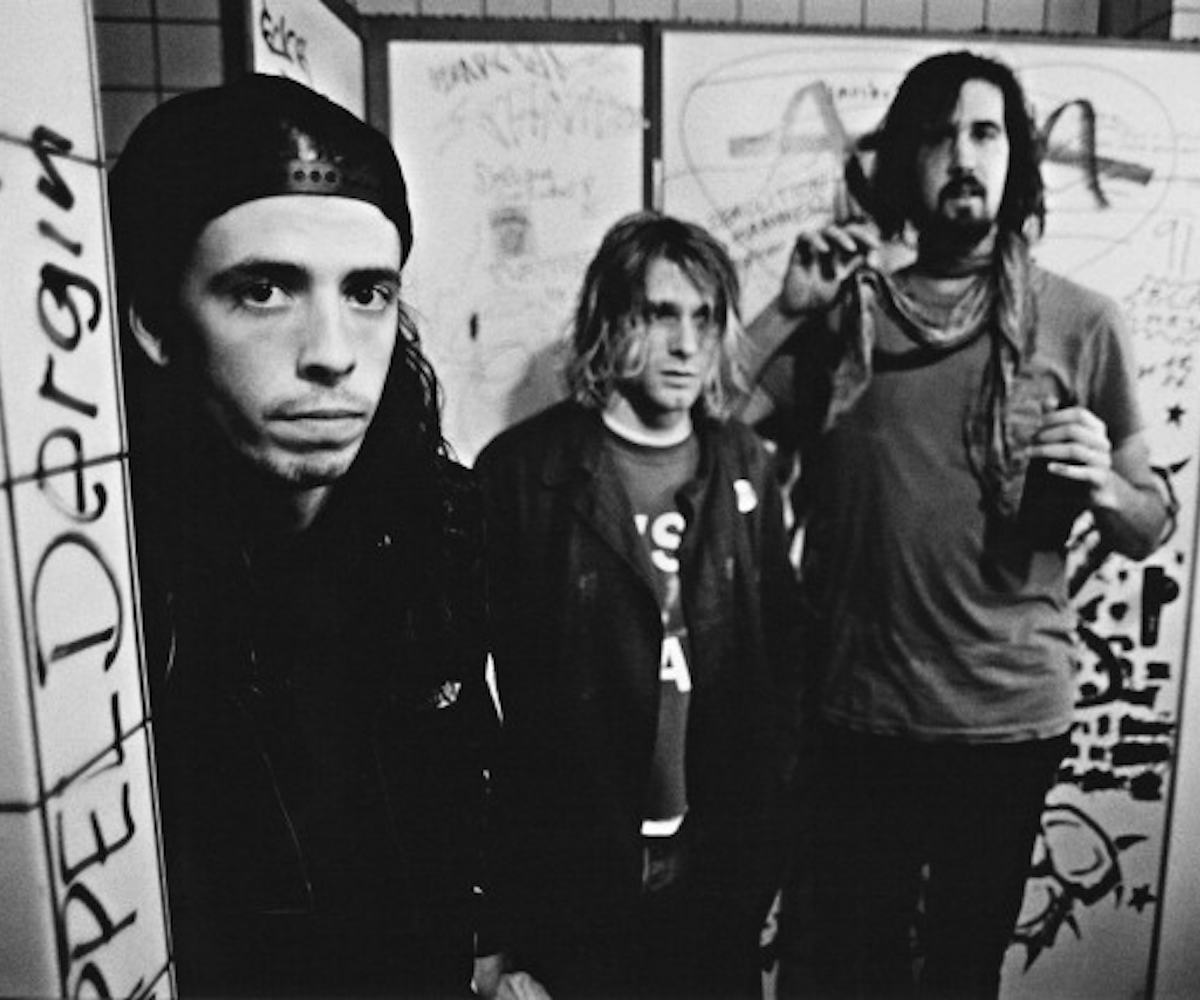 Photo by Paul Bergen/Redferns/Getty Images
Watch Nirvana Perform In An Empty RadioShack In 1988
The most DIY music video ever
Watching the grainy home movie below, it's hard to believe the angsty young men singing and thrashing around in a closed RadioShack would go on to win a Grammy. But that's what happened to Nirvana's Kurt Cobain and Krist Novoselic, who are performing with drummer Dale Crover, in this recently unearthed video from 1988.
At the time the video was taken, they were known as "Ted Ed Fred." The band had just tracked their first studio demo in Seattle, according to the video caption. The next day, they were playing along to "Paper Cuts" and making a very DIY version of a music video at the empty electronics store. They would release their first album, Bleach, the following year, and drummer Dave Grohl would join in 1990, replacing Crover. 
In this 17-minute clip, nothing is plugged in and they do several takes of the "music video." We also see Kurt's many attempts at a solid stage entry leap. It just goes to show, never give up on your dreams, kids. 
Watch the full video below.