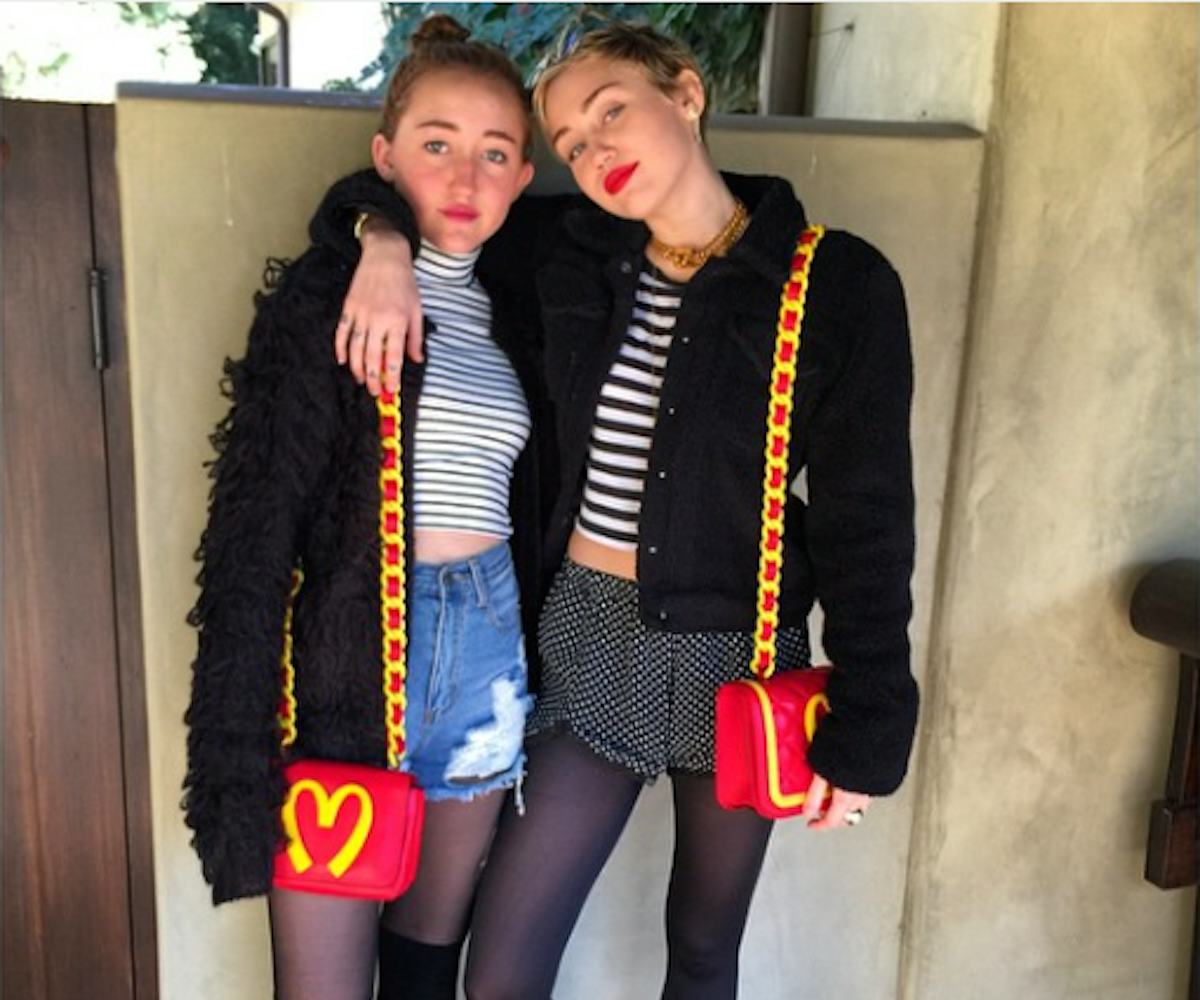 Photo via @tishcyrus/Instagram
Noah Cyrus Is Going To Be A Huge Pop Star (Probably)
Miley's 16-year-old sister talks about her future plans
In the past quarter of a century, the Cyrus family has not only bestowed us with one of the most seminal Disney Channel shows of all time, but they also gave us some pretty classic bangers (and, yes, Bangerz). From Billy Ray's "Achy Breaky Heart" to Metro Station's "Shake It" to Miley's "Wrecking Ball," we could fill an entire first generation iPod shuffle with the family's sonic projects, and we're only about to get more, as Noah Cyrus is also moving into the music industry.
As the 16-year-old Miley doppelgänger tells Paper, she's about to launch her own music career. "My dad always had me sing alongside him while he played guitar. He taught me how to harmonize to an old song of his, 'Missing You,'" she says. And, as the magazine writes, on top of riding horses, experimenting with different hair colors, and planning pretty exquisite parties like her American Horror Story-themed Sweet 16, she is refining her songwriting skills. She's currently at work penning hits for herself and other artists. "Writing is the best way to get your mind clear," she says. "It's also a great way to explain your past or what you hope for the future."
No word on what sound she'll go after, but we'll be sure to keep an eye out.