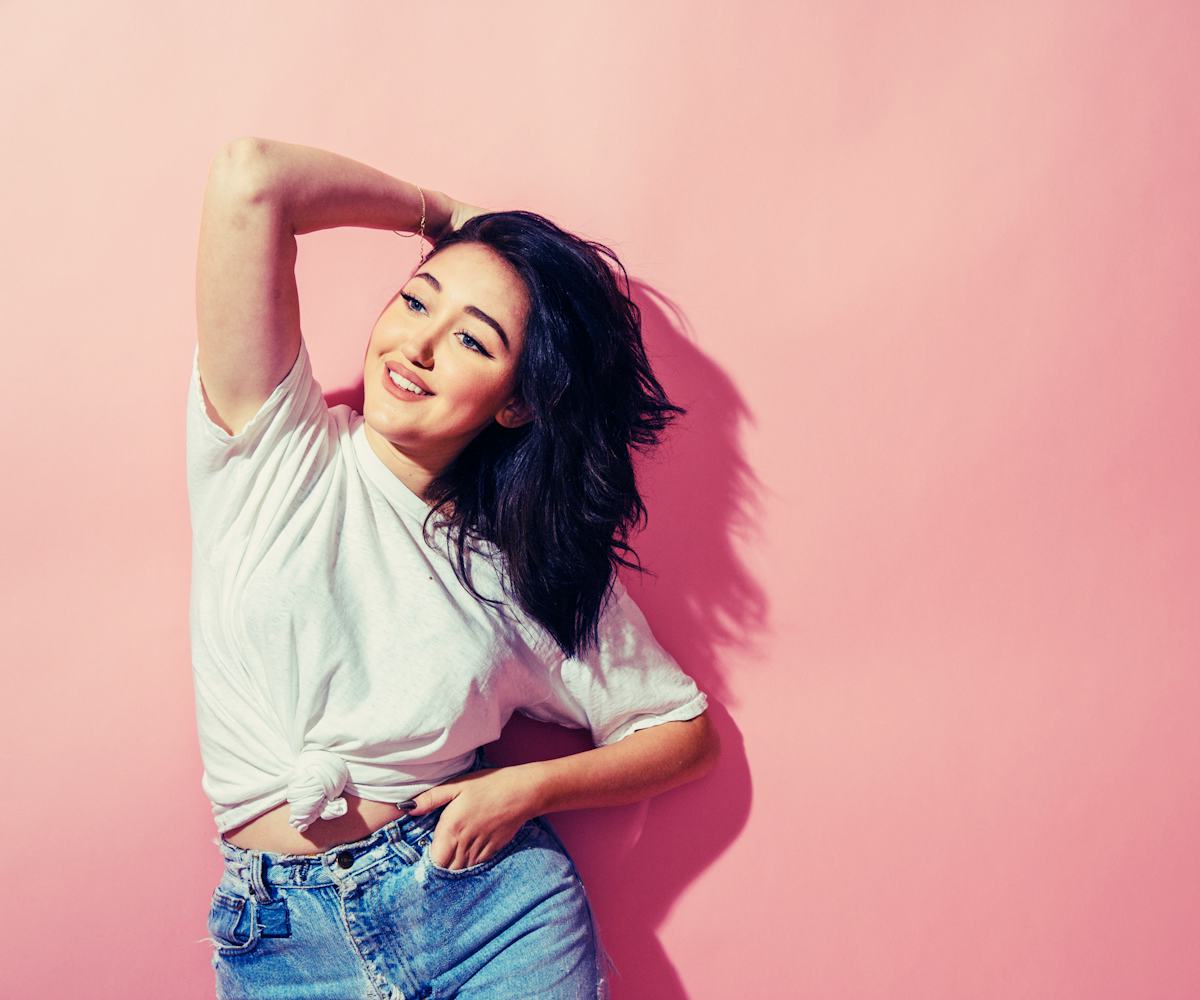 Noah Cyrus On 'NC-17,' Collaborating With Marshmello & Family
"Miley and I are different people"
"I literally stopped at the gas pump... It was perfect timing, but I couldn't go any further if I wanted to," exclaims Noah Cyrus as we begin to speak. The 17-year-old pop phenom made it by the skin of her teeth (or the fumes of her fuel tank) into the gas station to take the time for our chat. But the near miss of running out of steam doesn't get to her. In fact, Cyrus is more enthusiastic than ever; it's something that shines through when she speaks about her music.
While 2016 is when the public got a taste of Cyrus' sound via "Make Me (Cry)," a collaboration with producer Labrinth, she's actually been writing music since she was 14. And as you can tell from her first single, Cyrus is forging her own path in the music industry; blending pop and R&B vocals to create her own sweet sound. But Cyrus doesn't have much music out yet, so there's a lot of suspense around her forthcoming album, NC-17, and she's been quite tight-lipped about the overall vibe of the record so far. While she's completely aware that comparisons will be made to that famous sister of hers, Cyrus definitely wants to stand out on her own. "I think I'd be a little confused if people didn't want to compare, but [Miley and I] are different people," says Cyrus. "I think once my album is out and people follow me down my own path, they'll see that we are different people."
Obviously, you come from a very musical family. What made you want to pursue your own music career?
There was never really a specific moment, but 2014 is when I got introduced to a ton of new artists. I've been a fan of Ben Howard since I was 12. His album I Forget Where We Were came out in 2014, and the way he wrote was so beautiful, and it was really inspiring to me. That's when I was like, "I want to write music on my own and become my own artist." I went to Maverick, which is now my management, and was like, "Any session that you want to put me in, I'm down." I like writing on my piano—I only took a few piano lessons and I quit. I kind of played it by ear. I started writing and really fell in love with it. 
With your family being in the limelight, did you grow up wanting to be a part of that?
Once I started growing up. I wanted to have my moment being a kid, and I got that moment. Once I got older, I was ready to start my own career.
How did you first connect with Labrinth?
Through Ron Perry at my record label. We were driving to Coachella, and he was like, "I want you to go into this session with Labrinth." So, when I got home from Coachella, I went into the studio with Lab. We really connected, and I never had that happen with anyone in a studio. We were instantly friends—it felt like I was writing with my big brother, and that was really cool.
Was "Make Me (Cry)" a one-off song with Labrinth, or will you be working with him on a full album?
Labrinth and I have worked together a lot. We've been writing for my album, and he's been producing some things, which is really cool. Even if we're not on another song together, I want him to be a part of the album—more than just one song. So, we have a few songs he's done the production for on my album because I obviously want someone who's so close to me to be a part of it. 
On the subject of your album, will it be coming out this year?
I'm still working on it—still working with some amazing people. I've made such great friendships out of it with all of the writers and producers because I've been working on it with them for so long. I don't know when the album will be coming... I'm just trying to get the final few songs that will complete the story. 
Are you allowed to say who you're working on the record with?
I'm pretty secretive, but I've worked with some really talented people like Dan Wilson and Digital Farm Animals. One of my best friends, Tommy English, has been producing on the record. We have so many different types of producers and writers. It's really great because I've been writing with them and finishing this story up.
Can you talk about any more of the songs coming out on NC-17?
I have a song that's already out on YouTube called "Almost Famous," which is really personal. That might be the most personal song. I got so connected with that song because I wrote it right after a breakup. It's definitely one of the more emotional ones, and my fans will hear the heartbreak in it. 
How did you connect with Marshmello?
Marshmello and I first met in the studio when he remixed "Make Me Cry." We had so much fun that he asked me to do another song, so he played "Chasing Colors" for me. I freaked out it because it was so good. And, of course, I wanted to jump on the track and add my vocals.
Would you and Miley ever collaborate?
There's definitely a possibility... maybe one day. Right now I'm focused on this album, but maybe in the future. 
Your dad is a country singer and Miley has gone all over the place genre-wise, what do you think sets your music apart from your family's music?
It's hard to explain since the music isn't out yet, but I really think my music is going to speak for itself once it's out. You'll see some similarities, but there's going to be similarities with everything you listen to now. The way that I've written and the way that these songs have been produced and the way I tell my stories will show how different it is. These songs are so personal to me that it couldn't be anything else. Every song will tell its own story.
What were you listening to while you've been making the record?
I've been listening to the same musicians for a long time. [I'm influenced by] Ben Howard, My Morning Jacket, Band of Horses, my dad, Lady Gaga, Ed Sheeran, Sam Smith, and Sky Ferreira. So many musicians from different genres have been huge inspirations to me.
Would it bother you if you got comparisons to Miley when your music comes out?
I think anyone can get compared to anyone. I don't take offense to it—she's my sister. I think I'd be a little confused if people didn't want to compare, but we are different people. I think once my album is out and people follow me down my own path, they'll see that we are different people. We might look alike and sound the same sometimes, [but] we are related, and that's what comes with being a sibling with somebody. I'm excited for people to see who I am apart from my family.
Who would you love to collaborate with in the future?
I'd love to work with Ben Howard, Ed Sheeran, or Gaga.