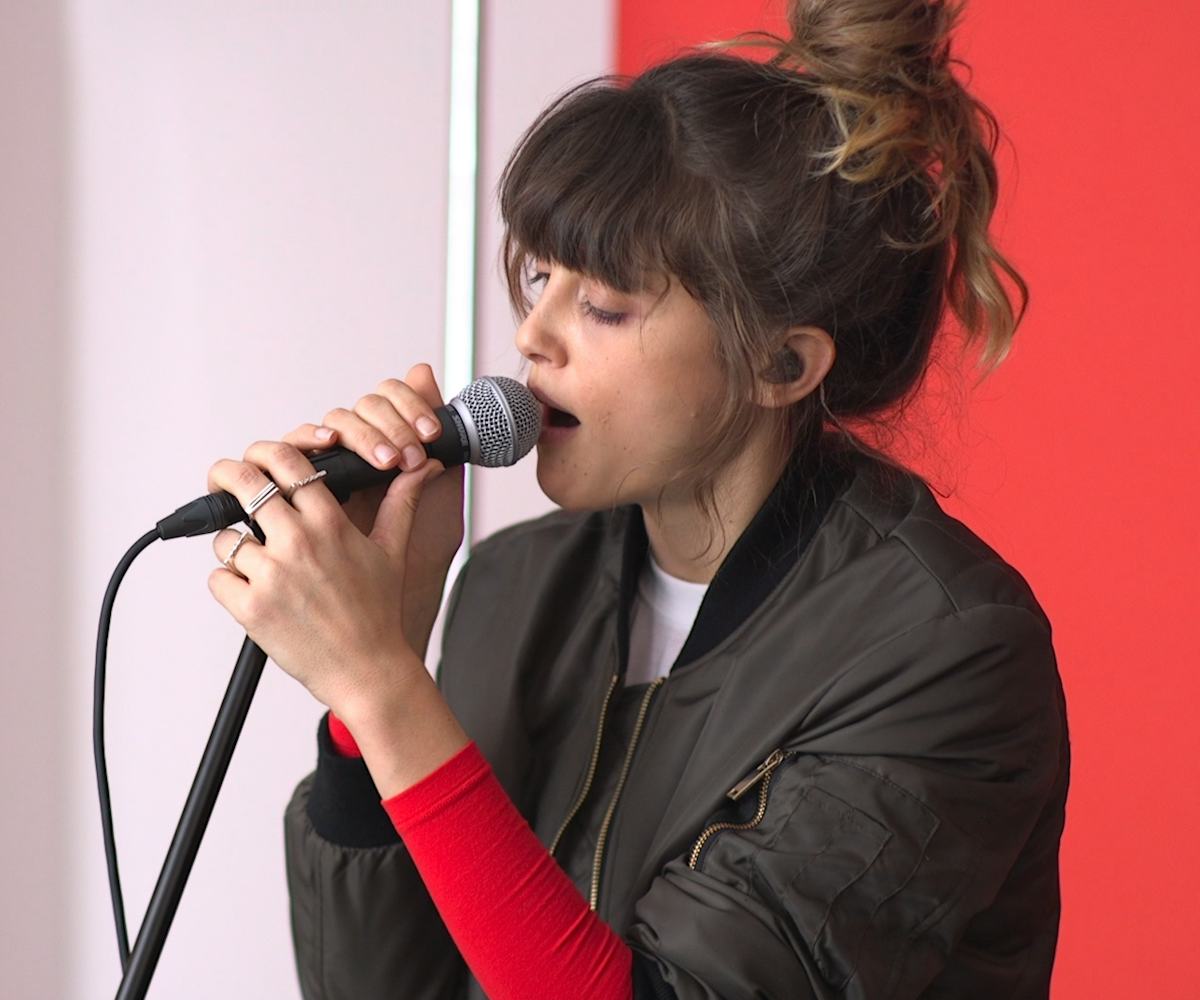 Watch Noga Erez Perform "Dance While You Shoot" Live In Our Studio
Noga Erez's song "Dance While You Shoot" might come off as simply another compelling tune, but when you listen closely, you'll notice the underlying theme of violence. The Tel Aviv-based musician came by our studio to perform the politically charged song, giving us a peek into the process behind the sound.
Watch as Erez rotates between playing instruments, singing, and dancing, as her composer and producer Ori Rousso adds percussion elements in the background. You can check Erez out this March in Austin during SXSW as well as at the Primavera festival in Spain this upcoming May. Inspired by FKA Twigs, M.I.A., and Bjork, she's definitely one to watch, so you're going to want to bookmark those dates in your calendar sooner rather than later.